European Maccabi Football Trophy (EMFT) 2018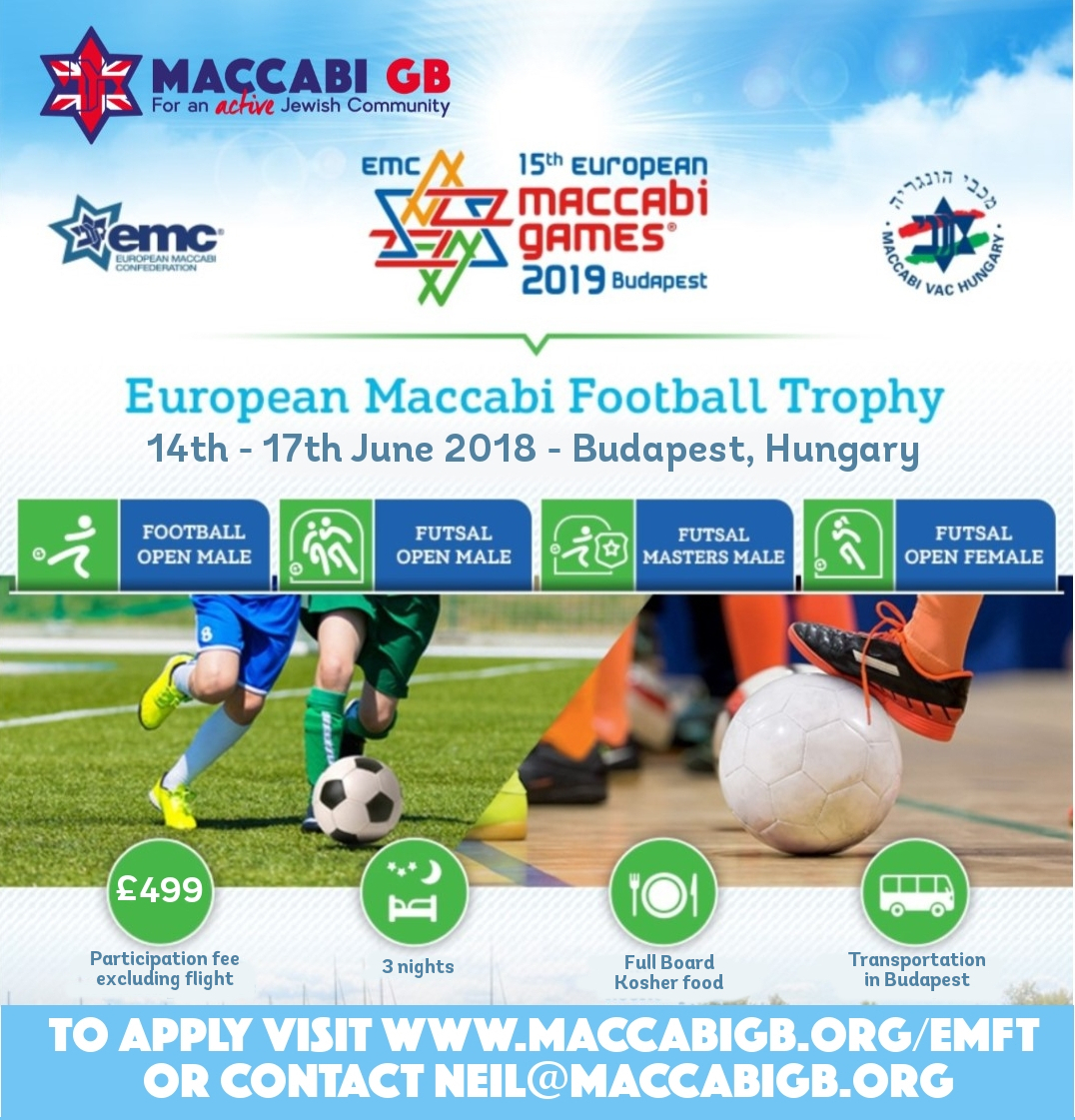 European Maccabi Football Trophy (EMFT)
14th - 17th June 2018
Budapest, Hungary
£499 (excl flights)
PLAY FOR GREAT BRITAIN AT THE EUROPEAN MACCABI FOOTBALL TROPHY 2018
The European Maccabi Football Trophy (EMFT) is a four day tournament which brings together the top Jewish Football and Futsal sides from across Europe. The event hosts four major football and Futsal competitions – Open Men's Football, Open Men's Futsal, Masters Men's Futsal and Open Women's Futsal. The EMFT 2018 will be held in Budapest, Hungary - the host city of the Eruopean Maccabi Games in 2019.
This year, Team Maccabi GB will be recruiting for the following teams:
OPEN MEN'S FOOTBALL
OPEN MEN'S FUTSAL

OPEN WOMEN'S FUTSAL

MASTERS MEN'S FUTSAL

Please note the cost for UK representatives is £499 excluding flights. Participants are responsible the booking of their own flights.