European Maccabi Football Trophy (EMFT) 2016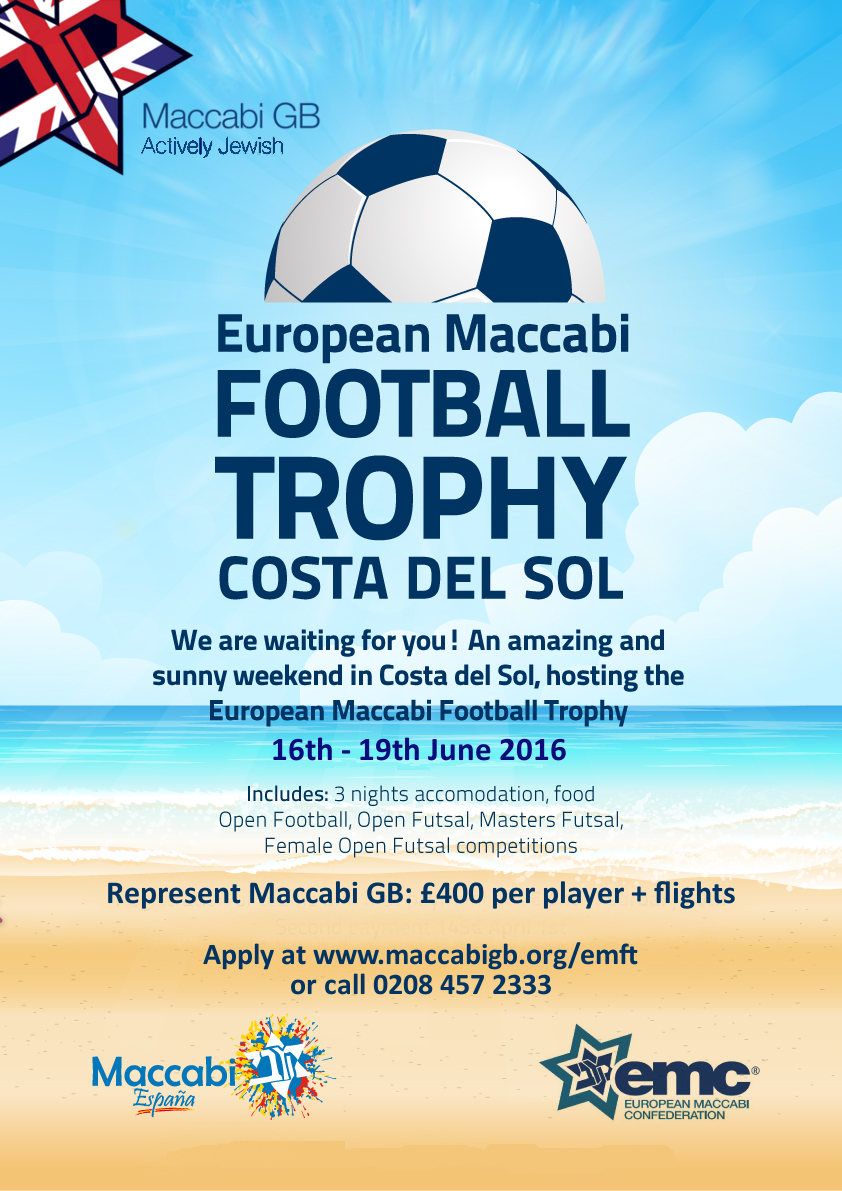 PLAY FOR GREAT BRITAIN AT THE EUROPEAN MACCABI FOOTBALL TROPHY 2016
The European Maccabi Football Trophy (EMFT) is a four day tournament which brings together the top Jewish Football and Futsal sides from across Europe. Known as the 'Jewish Euros' the event hosts four major football and Futsal competitions – Open Men's Football, Open Men's Futsal, Masters Futsal and, for the second time in its history, Open Women's Futsal. The EMFT 2016 will be held in the Costa Del Sol, Spain, after London hosted the prestigious competition in 2014.
This year, Team GB will be taking the following teams to Spain:
OPEN MEN'S FOOTBALL
OPEN MEN'S FUTSAL

OPEN WOMEN'S FUTSAL


MASTERS MEN'S FUTSAL



Please note the cost for UK representatives is £400 excluding flights. Participants are responsible the booking of their own flights. Successful players will be required to transfer a £100 deposit upon selection.
CLICK HERE TO REGISTER