European Maccabi Games 2019 Budapest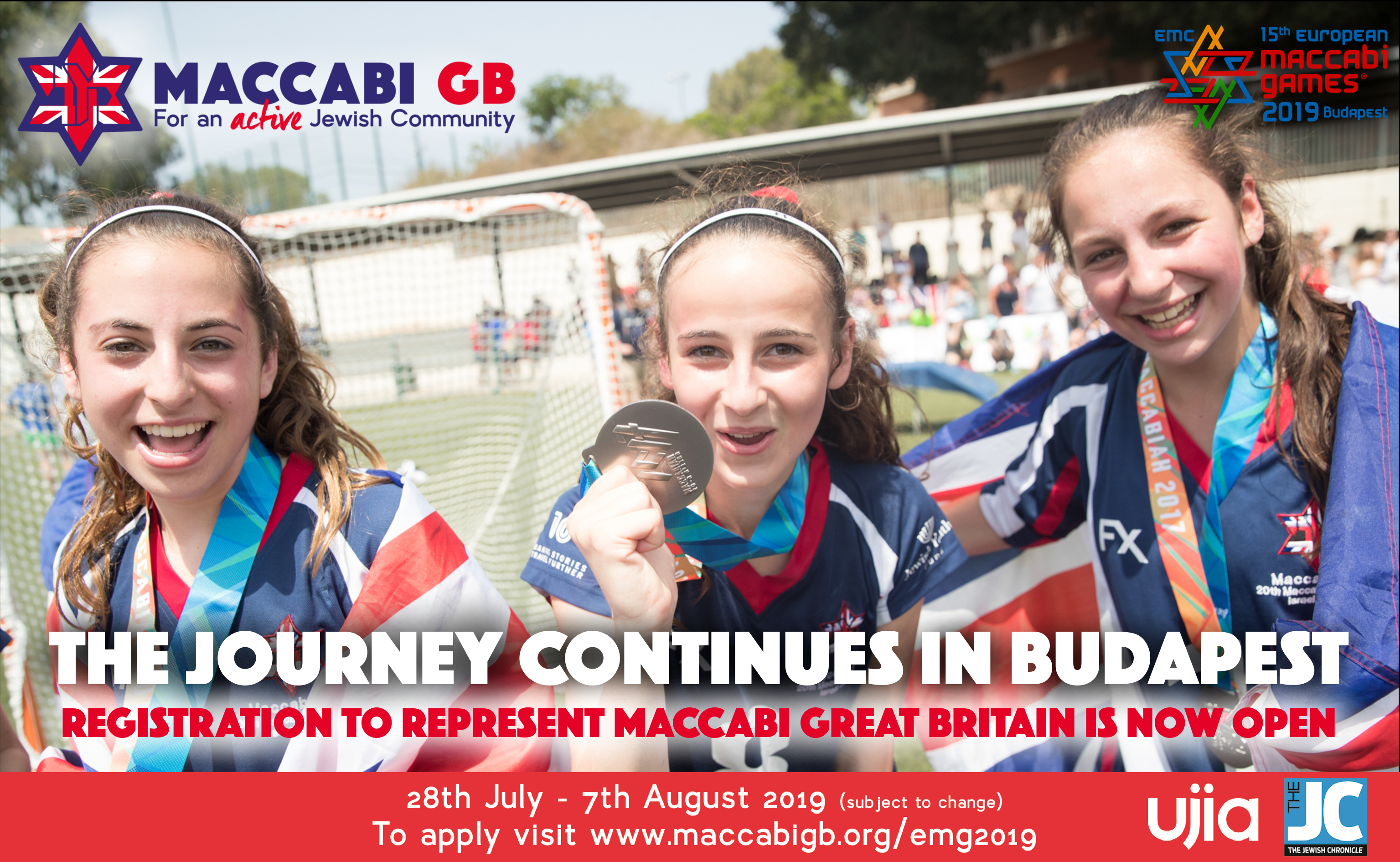 European Maccabi Games 2019
Budapest, Hungary
28th July - 7th August 2019*
(Masters Athletes 29th July -7th August 2019)
Applications are now being accepted for Team Maccabi GB athletes, managers and medical staff across a range of sports to represent Great Britain at the 15th European Maccabi Games. This will be held for the first time in Budapest, Hungary from 28th July - 7th August 2019*.
Do you have what it takes to represent your country and Community at the highest level? Complete the form below today and be part of one of the greatest Jewish sporting events on the planet.
Please click here for a full list of sports.
Please click here to view our upcoming trials.
Junior Athlete Application Form
Masters Athlete Application Form
Management Team Application Form
Participation Fees
Junior Athletes/Open Athletes/Open Managers - £2,750
Junior Managers - £1,500
Masters Athletes/Managers – £3,250
Deposits
Junior and Open Athletes and Managers £500
Masters Athletes and Managers £750
Payable within 14 days of selection
Click here to view a breakdown of Junior and Open retail price
Click here to view a breakdown of Masters retail price
Prices are subject to change
Prices include Team Uniform but exclude sport playing kit
For Juniors you must have been born between 1/1/01-31/12/04
For the contact sports, the age groups are as follows:
Girls 01/01/01-31/12/04
Boys U16 01/01/03-31/12/04 (Junior male)
Boys U18 01/01/01-31/12/02 (Youth male)
Financial assistance is available via Maccabi GB's means-tested bursary form. To request a bursary form please contact Daniel Morris, Head of Finance.
Maccabi GB maintains the right to refuse any application to this event prior to, or thereafter, the trial process.
*Subject to change