Maccabi GB does International Women's Day 2018
To celebrate International Women's Day 2018, we are excited to share the inspirational stories of some of the incredible Maccabi GB Women. From Team Maccabi GB athletes to Chairwomen and Streetwise Project Workers - check out them out on Facebook and Instagram @maccabigb throughout the day!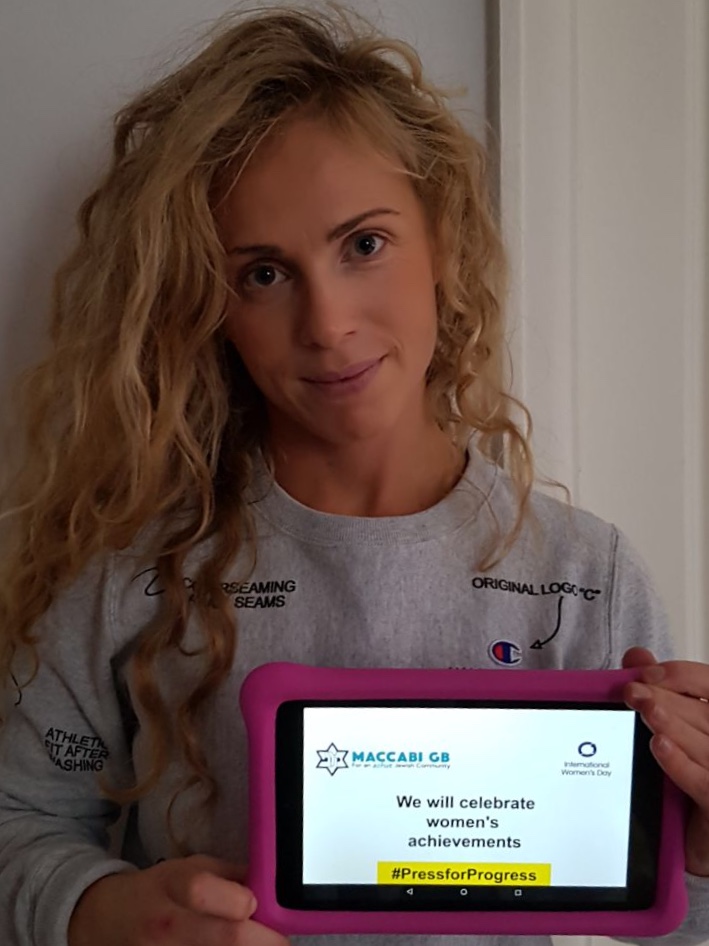 Hollie Geey
Over the years I have been fortunate enough to be involved in playing for various football teams in different Maccabiah Games football competitions. I started at the JCC Maccabi Games, USA, at 13. This opportunity gave me independence, confidence and an amazing sense of being part of a Jewish team where I made amazing friendships and I feel very fortunate to have been lucky enough to have this experience. In more recent years, Maccabi GB has given me the opportunity to play football as a Jewish Woman and as a Mum at the European Maccabi Games 2011 in Vienna and the Maccabiah Games 2017 in Israel. Both of these have been insane experiences both on and off the pitch where I was given the opportunity to develop as a footballer as well as an individual, make incredible friends and also explore my Jewish identity.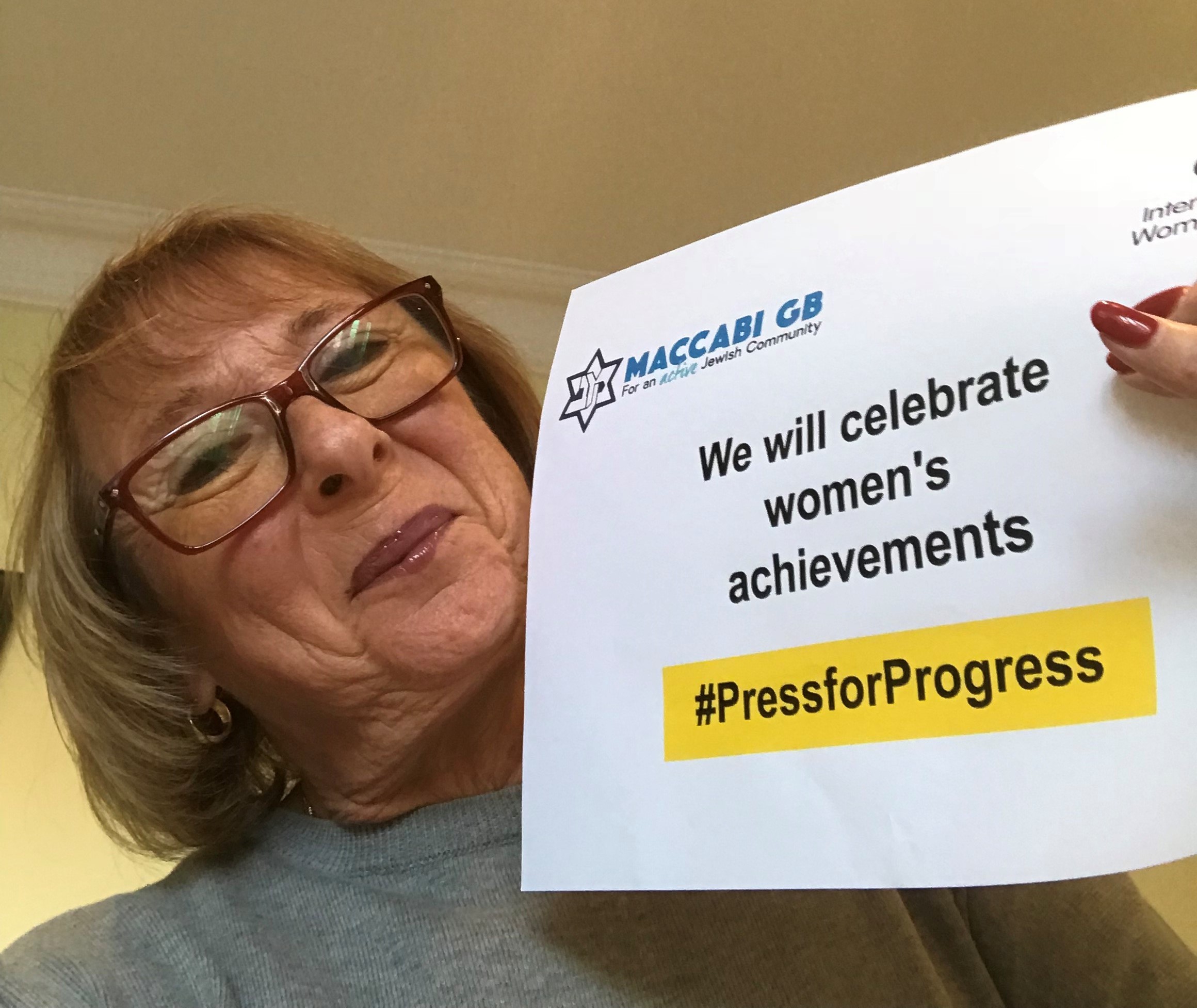 Sandy Riegler (Kattan)
My involvement with Maccabi GB spanned 15 years and from the outset I had the feeling this was a place where a woman like me could thrive.
I took up my positions of Vice Chairman and Chairman as the first, and to this day, the only women to have filled those positions. As a sports organisation providing varied activities for young people, being a woman was a definitive advantage. Bringing up my family of three active and energetic sons, combined with a career outside of Maccabi GB, I had learnt how to multi task, and manage time well; skills I believe in which many woman can excel in the workplace if given the opportunity.
Leading groups of 13-15 year olds to the JCC games in North America certainly gave me a platform to test myself to the maximum, as did the need to react to change swiftly and in a positive manner as the organisation blossomed into a modern-day icon in the UK Charity sector.
As a young women I spent many years as a Microbiologist researching at the Royal London Hospital at a time when women in scientific roles were hugely challenged by the male environment they found themselves in and moving through that world was quite difficult at times but I am happy to say that my years with Maccabi GB were some of the happiest and fulfilled of my life, and I feel certain that as a woman, I was able to give back so much and on an equal footing with my wonderful male colleagues. Thanks to Maccabi GB for this nomination; #PressforProgress!
Rio Rosenberg
During my time at Maccabi GB I have grown in confidence which has helped me inspire other young girls like me, to get into Sport #Thisgirlcan.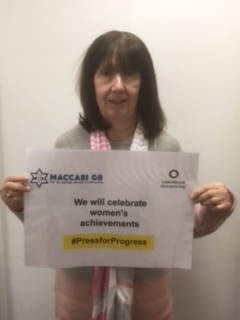 Sonia Muscovitch
As Youth Director at Brady Maccabi we were involved with lots of activities/programmes with Maccabi GB. At Langdon, I contacted Maccabi GB to look at ways in which we could work together. I went on the Maccabi GB Challenge Israel Tour in 2014, 2016 and will be going on the tour this year. At Langdon I take on responsibility for the Maccabi GB Community Fun Run and getting our members to take part last year we had the biggest entry from Langdon since we have participated. I have run a session on disabilities at a Maccabi GB Leadership by Streetwise weekend. My aim has always been for our members to take part in Maccabi GB Events and programmes with Streetwise and Leadership and for our members to enjoy their programmes with Maccabi GB.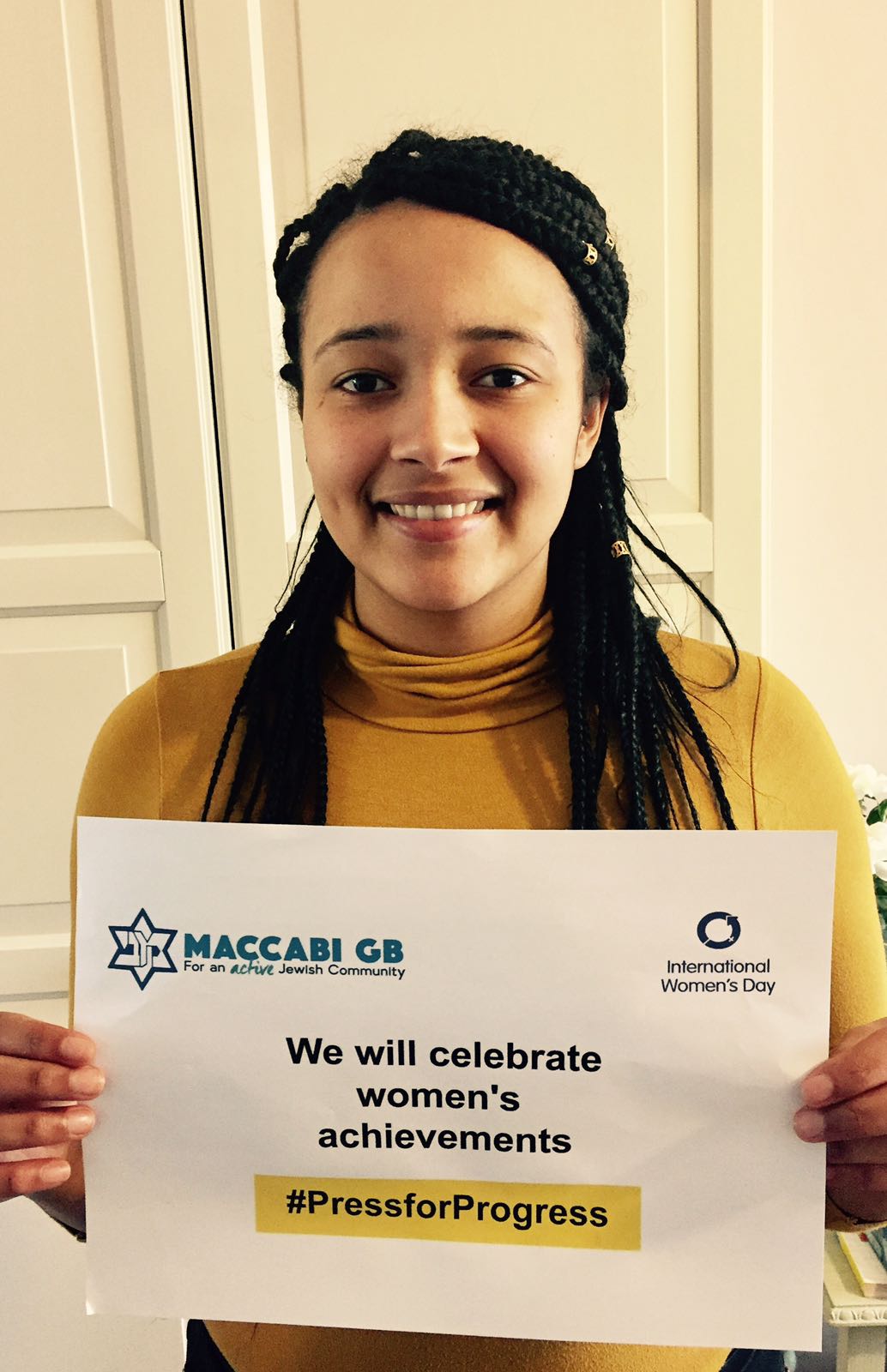 Catherine Charles
For the last 10 years I have been involved with Maccabi GB. Prior to working as an informal educator with the Streetwise team, I spent many years volunteering as a sports leader and participating in numerous programmes that impact the lives of children and adults alike. I look forward to continue my work in bettering the lives of others.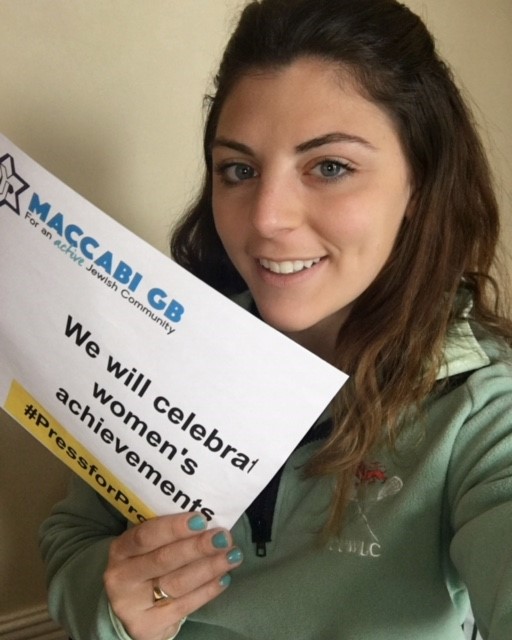 Juliette Wise
I first got involved with Maccabi GB when I was 14, playing lacrosse for two JCC games in the USA before co-captaining the U18 netball team at the Maccabiah Games in 2013, where we won gold. I took part in the Leadership by Streetwise programme, which was fantastic in developing leadership skills, self-esteem and confidence. Coaching has since become a huge part of my life, particularly within the Jewish community and growing the game of lacrosse. I have captained the University of Cambridge team, been part of the Senior England squad for the last two years and have just been selected for the U23 team going on tour to Japan. Playing and coaching sport at an international level has been a huge part of my life and a big part of my Jewish identity, which definitely stemmed from taking part in the JCC and Maccabiah Games all those years ago.
Rosie Cheyette
I have been a part of Maccabi GB for as long as I can remember. From Maccabi GB camps to the Leadership by Streetwise course to managing at the JCC Maccabi Games. I have grown and matured as a person through Maccabi GB and a massive part of who I am today comes from my experiences within Maccabi GB. I have always been inspired by the leaders that lead me and hope that I am someone that my participants can relate to, feel comfortable talking to, have fun with and learn from. I hope to continue leading and working with Maccabi GB for as long as possible!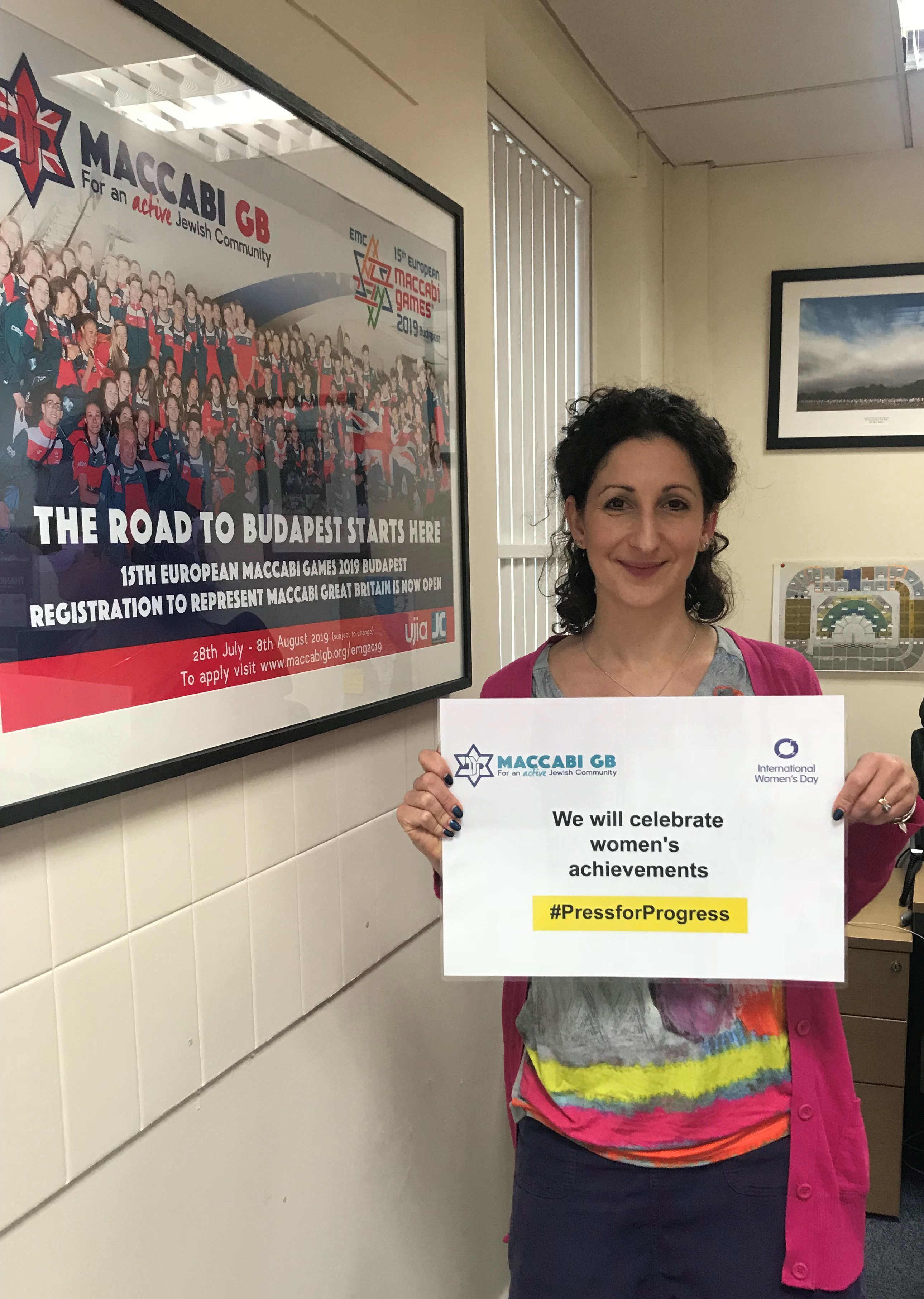 Jessica Overlander-Kaye
I have been privileged to work for Maccabi GB for 13 years. Over that time I have engaged with many strong, confident and inspirational women. As a Streetwise Facilitator I was able to educate and inspire girls to develop their own confidence inside and out. As one of the Junior Team Managers as the Maccabiah Games I watched talented female athletes pursue their dreams showing skill, passion and commitment in their sports and also inspirational team comradery. I have been privileged to see female participants on the Maccabi GB Challenge Israel Tour, challenge themselves throughout the trip and succeed, returning home with new skills, confidence and sparkle. Thank you, Maccabi GB for enabling many experiences for me and so many other women and help us all develop our identity, confidence and passion.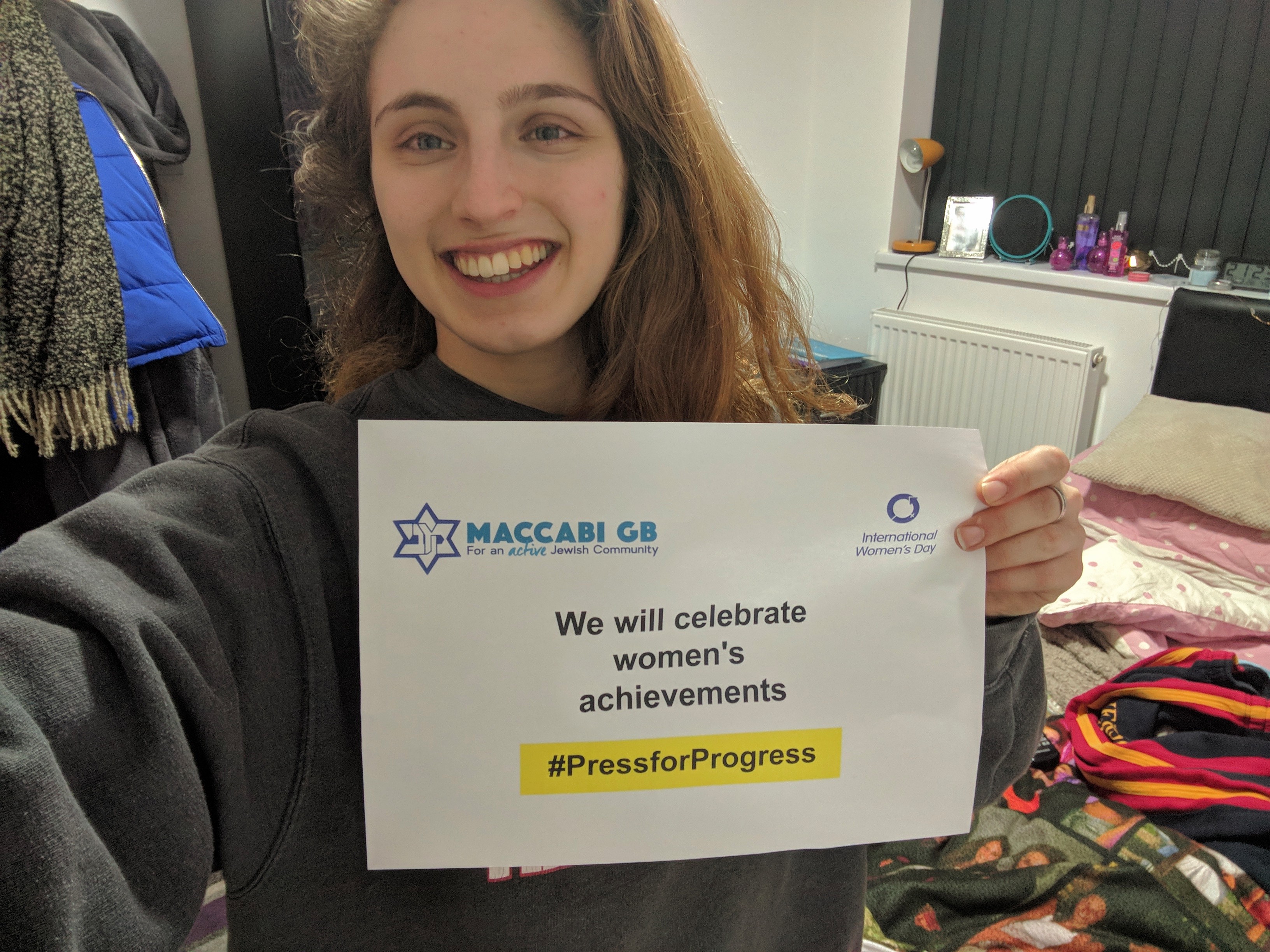 Ellie Edwards
I have been very honoured to be involved with Maccabi GB for a number of years now. Taking part in the Maccabiah Games in 2013, Leadership by Streetwise and managing and competing in the most recent 2017 Maccabiah Games! In 2017 being the youngest woman, a sole manager of a full squad and to also compete in the open category was a challenge. It not only helped my confidence and forced me into new challenges it showed me that I was capable and as strong as the other managers (mostly older and males) and that being a strong women could results in me winning 3 medals and leading the most successful GB team in the competition! (A feat than no man did). I also had the help other great women along the way who helped and inspired me the whole experience! Maccabi GB has helped show that women can do sport and are just as good as the men.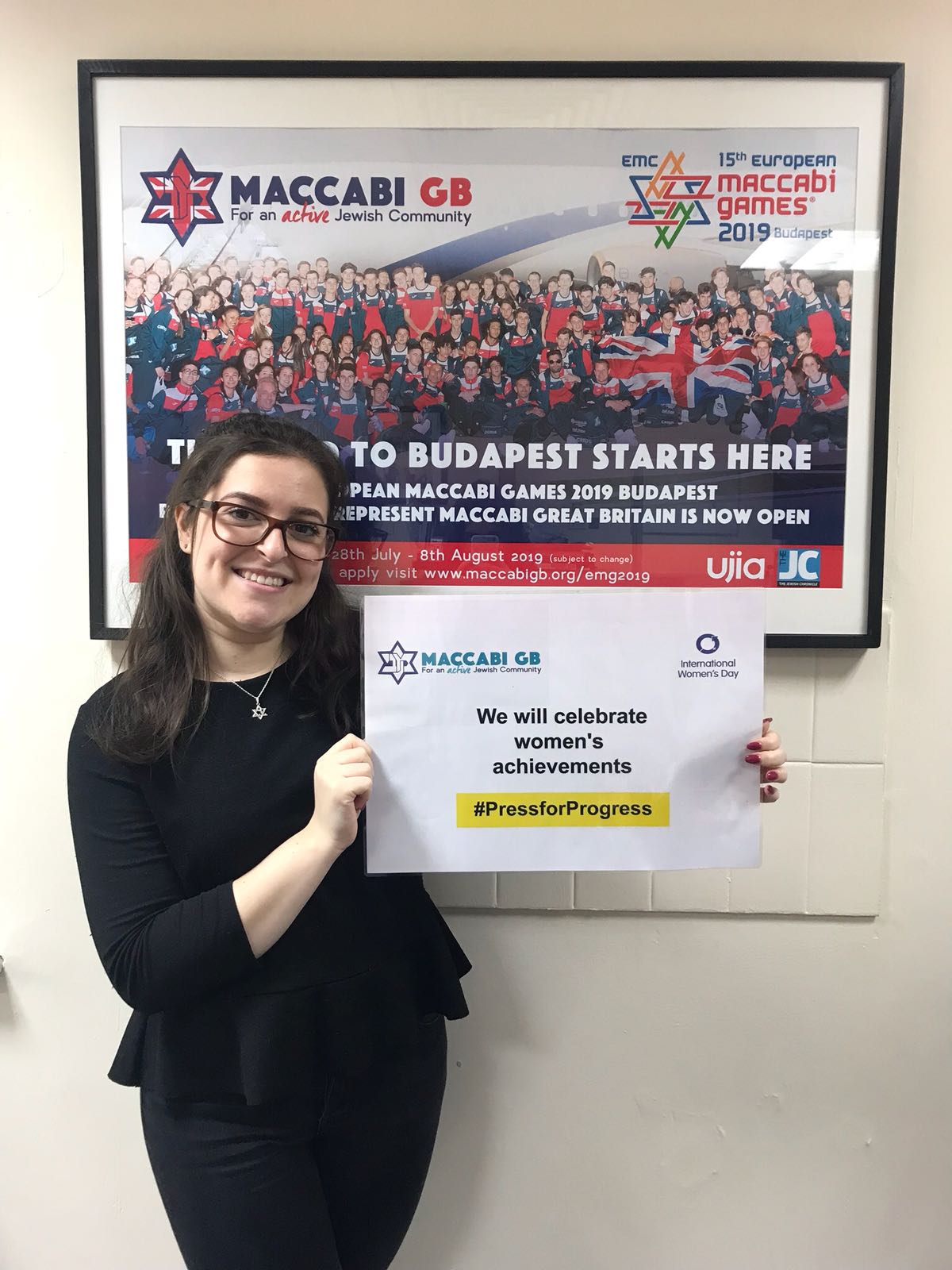 Ellie Cheyette
I have taken part in the Leadership by Streetwise programme since the age of 15 and have been part of the tzevet team for 5 years, I am also part of the Maccabi GB Young Professional Committee. My work with Maccabi GB all these years helped inspire me to work within the Jewish Community and I now head up Young Jewish Care events with MGB partner Jewish Care.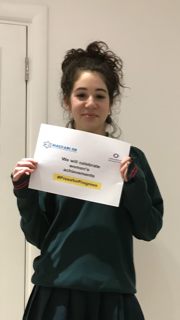 Chloe Leigh
From my involvement with Maccabi GB and Leadership by Streetwise, I have been able to develop many new skills. For example: teamwork, flexibility, leadership and communication. I have gained many opportunities to work with people from all ages and backgrounds and to help them have a fun and entertaining day. I have met so many new people and also developed friendships with many of them. Maccabi GB has helped me strive to be a leader and also allowed me to help my community and many others.
Anouska Dresser
I am so excited to have been chosen to play for Maccabi GB. Not only have I the chance to make friends from other cities, I get to play the competition in Israel. Football is my passion and Maccabi GB giving me the opportunity to play with other Jewish Girls has been amazing.
Janice Aarons
I have been privileged to work for Maccabi GB for 6 years in the events department. During that time I have seen our female athletes grow from strength to strength, especially in such tournaments as woman's netball. Over the last 3 years I have been honoured to be joint head of delegation for the JCC Maccabi Games. During this time we have taken girls lacrosse and girls football teams to America as well as dance and tennis. It has been very special to see them grow through their sport into independent, confident and passionate young ladies. Maccabi GB has enabled me to gain confidence in my field which I have been able to pass onto other young participants.