Team Maccabi GB Football Managers prepare for Israel with Wembley workshop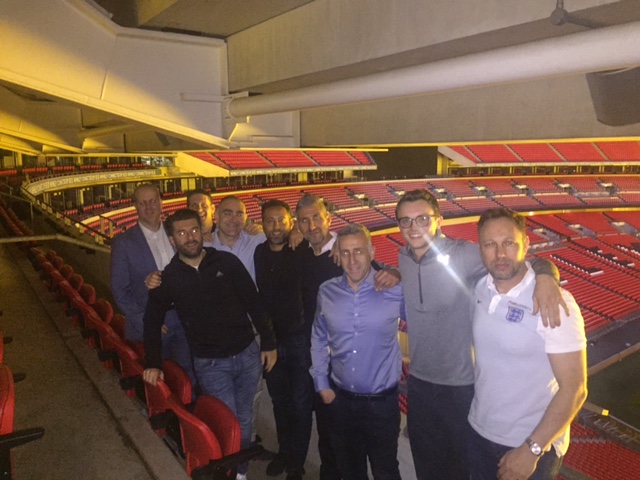 The man responsible for working with all England National football teams on creating High Performance culture through personal and team development, hosted a workshop for the Team Maccabi GB Open and Masters Football Managers on Monday night.
Jonny Zneimer who grew up with Maccabi clubs and played in the Maccabiah in 1988, along with his colleague Adam Streeter who works with the 2015 World Cup bronze medal Womens' team, gave the group a behind the scenes insight into some of the techniques used to nurture squad development in the lead up to major tournaments.
Zneimer, whose father Ivor was part of the team who last won Gold in the Open Football event for Great Britian at the 1961 Maccabiah, said "It was fantastic to have the oppportunity to help the managers in some small way for the challenges that lie ahead in Israel. Many will be similar to those the Senior England team face every time they go to an International competition."
With 6 weeks to go, the 4 football squads are now training 2-3 times a week with some high profile friendlies set up for the final run in to the Games.
For more information on Team Maccabi GB at the Maccabiah Games, click here.