TEAM MACCABI GB SQUAD HOPING JCC MACCABI GAMES IN CHERRY HILL WILL BE FRUITFUL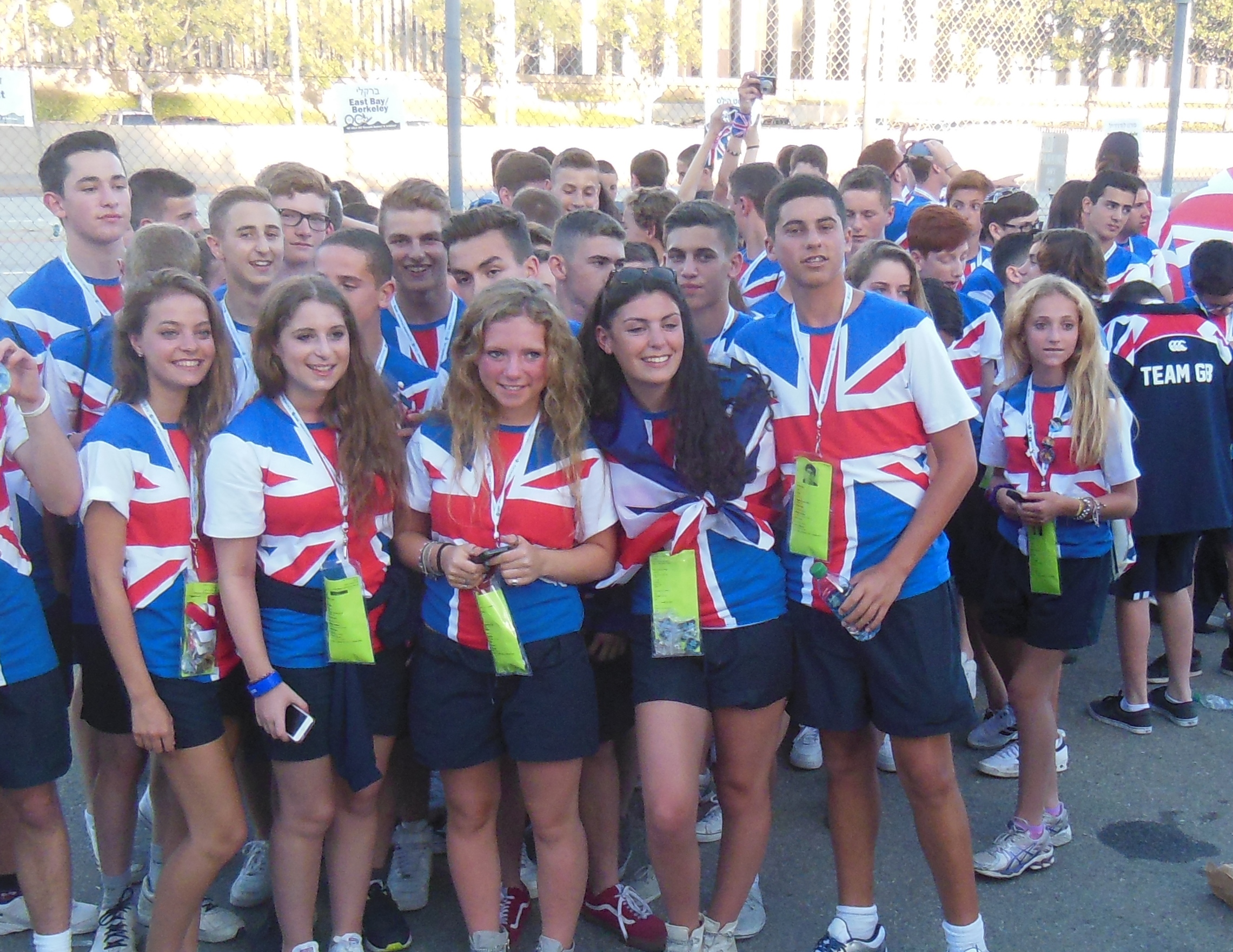 Maccabi GB, in partnership with UJIA, is proud to officially announce the athletes who will be competing on behalf of Team Maccabi GB at this summer's JCC Maccabi Games in Cherry Hill, New Jersey. The JCC Games, from 7th-18th August 2014, are a chance for young athletes under the age of 16 to represent their country in America in a sporting environment, whilst experiencing social and cultural programmes with other young Jewish people from around the world.
Heads of Delegation, Brian and Helena Green, along with their 12-person Management Team, have chosen 73 athletes to compete on behalf of British Jewry. For many of the representatives it will be their first taste of international competition, plus a chance to announce themselves to the Jewish sporting world as potential future European Maccabi Games and Maccabiah stars. 54 of the athletes will be competing in their first ever JCC Maccabi Games.
This summer's JCC Maccabi Games will see over 1300 young, Jewish athletes from around 40 different delegations descend on New Jersey. Maccabi GB will be looking to improve upon the record medal haul of 108 at last summer's games in Orange County, California.
The announcement comes just a few months after the Management Team was confirmed.
The full list of Squads and athletes can be found below:
Boys U14 Football
Joshua Klein
Tyler Smith
Ethan Kessel
Jack Mattey
Joe Leslie
Jayden Tomlinson
Saul Fenton
Dylan Bull
Oscar Cohen
Hadley Shapps
Adam Freedman
Managers: Alex Elf & Liam Stein
Girls U16 Football
Elisheva Hersh
Maxine Hotz
Amelia Shiner
Jodie Rich
Maddy Moryoussef
Lili Balkin
Eve Lewis
Shayna Joffe
Managers: Matt Travers & Debra Silver
Lacrosse
Anabelle Permutt
Yasmin Fairnington
Kezia Levy
Aimee Rose
Sadie Barr
Charlotte Hurst
Ella Cohen
Georgia Benson
Lucy Botkai
Ellie Berg
Managers: Nicole Sawdaye & Emma Gibbor
Swimming
Daniel Rinkoff
Alicia Slater
Eden Kramer
Emmanuelle Benjamin
Elisha Kramer
Chloe Jacobs
Daniel Schindler
Talia Slater
Molly Leizer
Manager: Dani Popeck
Tennis
James Benjamin
George Bier
Jono Mizrahi
Charlie Pentol-Levy
Tamsin Salt
Charlotte Salt
Tali Fraser
Oliver Jacobson
Tash Mosheim
Jack Miller
Manager: Jamie Gibbor
Table Tennis
Carl Breindel
James Rich
Oliver Weisfeld
Scott Leveson
Nathan Sonn
Jake Bluston
Sammy Kaye
Joe Kaye
Jonathan Stelzer
Manager: Ben Travers
Track & Field
Alana Jacobs
Francesca Wall
Adam Mizrahi
Benjamin Oehley
Aidan Raphael
Rachel Ayrton
Tal Pelmont
Jessie Wolmark
Isabelle Flitterman
Manager: Phillip Benson
Dance
Hannah Grunwerg
Tamar Goldwater
Leanne Poluck
Sophie Katz
Annabel Anisfeld
Darcy Shonn
Daisy Margolis
Manager: Clare Dorset-Purkis
Heads of Delegation: Brian and Helena Green
Welfare Manager: Daniel Broman
Speaking about the selection, Brian Green said, "Helena (Green) and I are honoured to be heading the Maccabi GB delegation to the JCC Maccabi Games for the fifth consecutive year. Not only are we delighted with the strength in depth and quality of the squad, we are equally pleased with the quality of the Management Team that we are taking to Cherry Hill. It is particularly pleasing to have over 50 young people who will get their first experience of the JCC Maccabi Games. There are some talented athletes in this squad and we are aiming to give all these kids a trip of a lifetime on and off the field of play, especially giving the participants a chance to mix with other young Jewish athletes from around the world."
For further details call Maccabi GB on 0208 457 2333