Maccabi GB Community Spinathon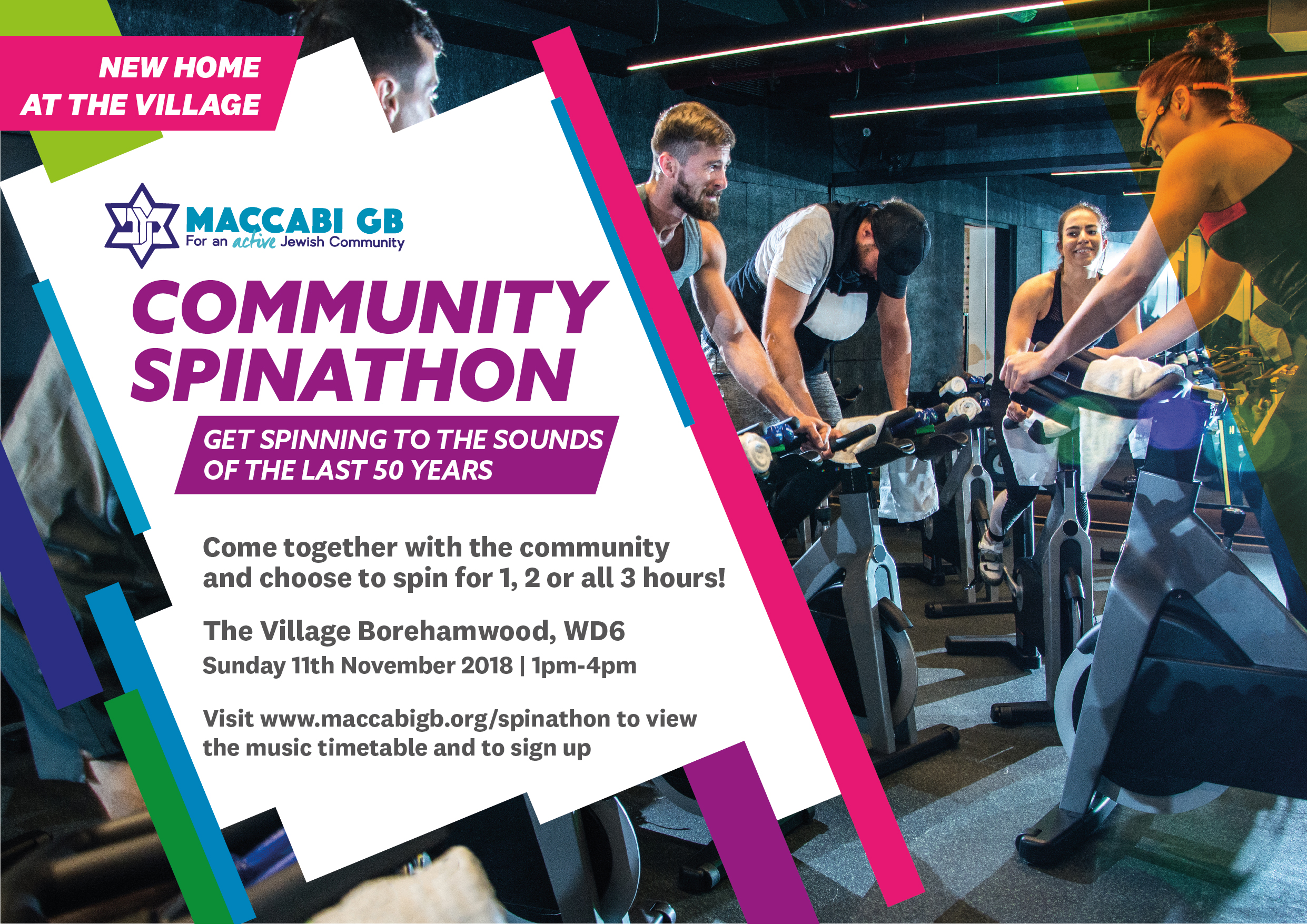 Are you ready for your next challenge? Join the community and spin to the sounds from the 50s all the way through to current hits.
Are you a Jewish Charity? Get involved with this fundraising event and recruit cyclists to spin for you! Contact stacey@maccabigb.org for more information.