Yellow Candle UK 2019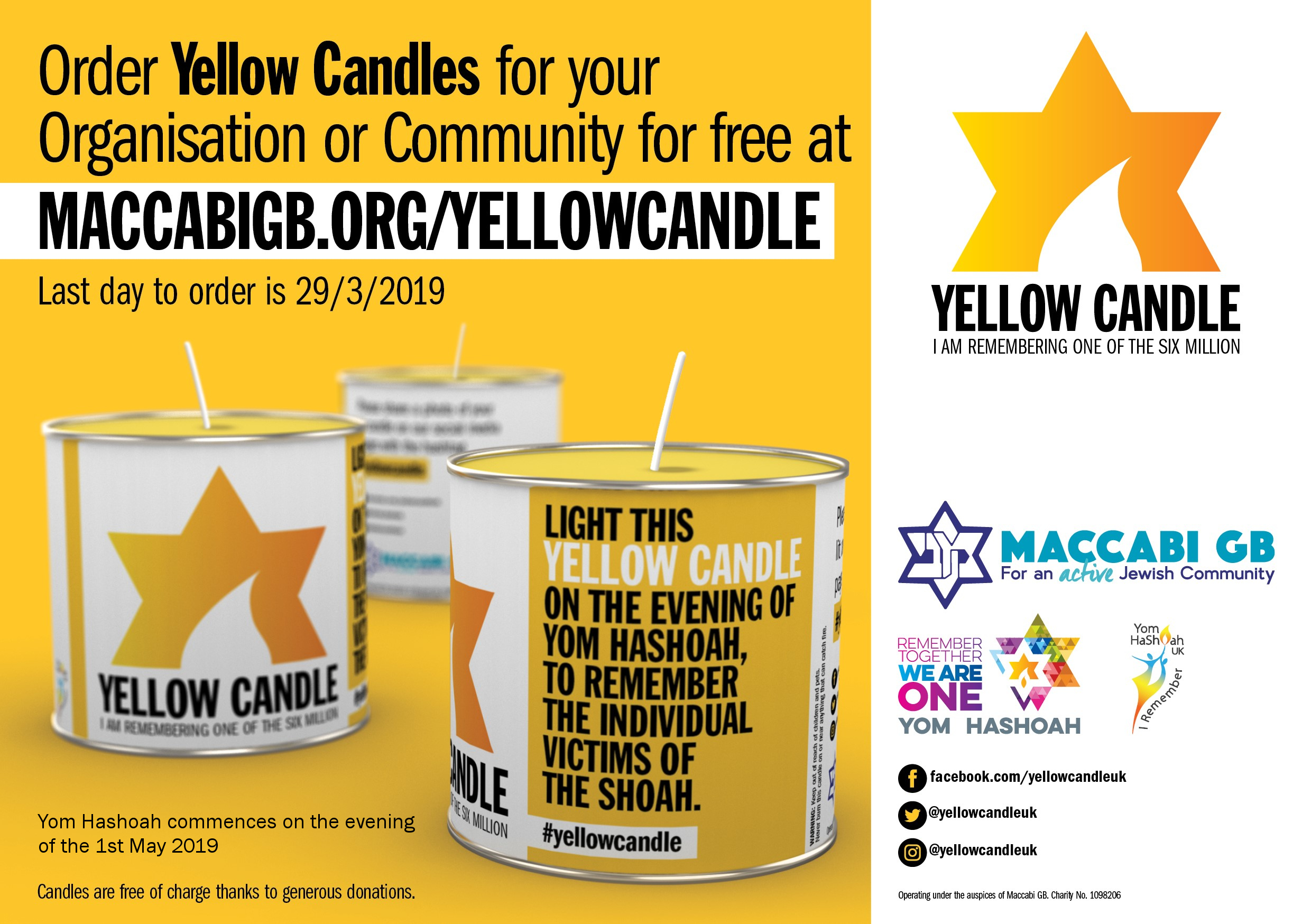 Ahead of Yom Hashoah on 1st/2nd May and following last year's incredibly successful Yellow Candle project, Maccabi GB is proud to announce it will be managing the 2019 campaign.
Yom Hashoah commences on the evening of the 1st May 2019.
Last Day to order your Yellow Candles 29th March 2019.
Please note upon delivery, you will receive the candles, the bags and the memorial name cards which you will need to pack yourselves.