Elliott Simmons Maccabi GB Challenge Israel Tour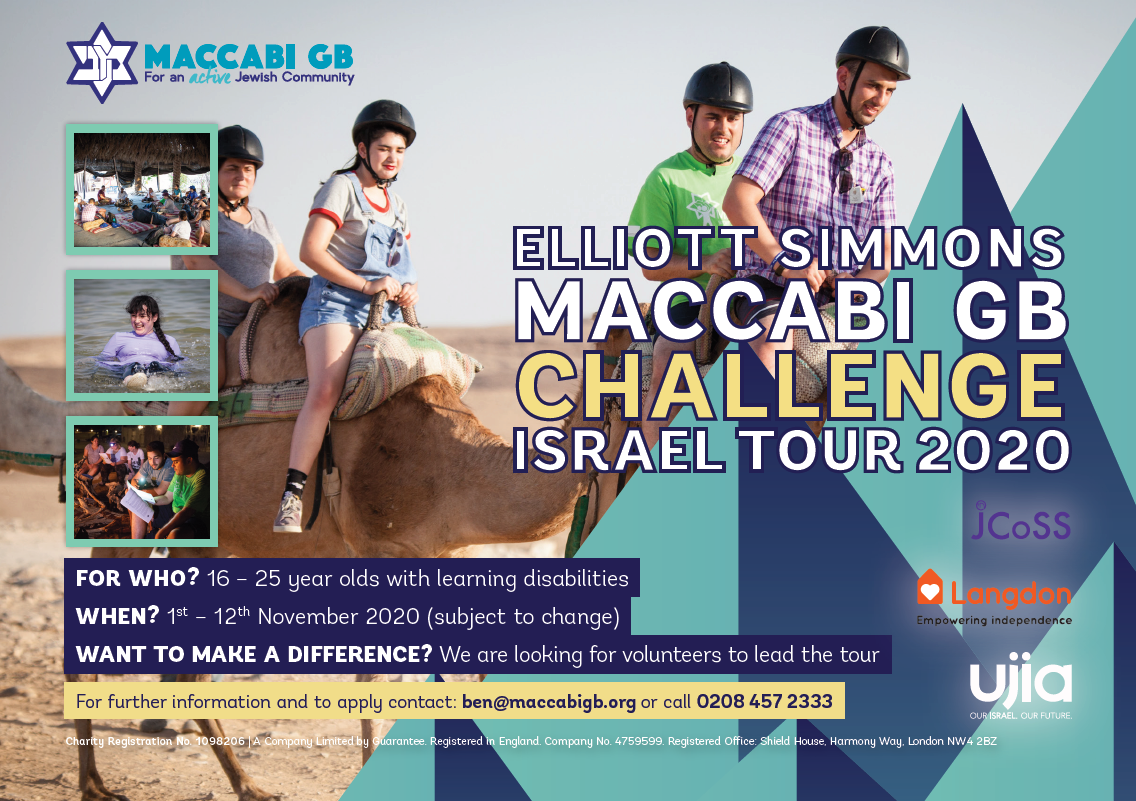 For who? 16 - 25 year olds with learning disabilities
When? 1st - 12th November 2020 (subject to change)
Want to make a difference? We are looking for volunteers to lead the tour
Elliott Simmons Maccabi GB Challenge Tour is a unique trip around Israel for young people with mild to moderate learning disabilities. It is an incredible opportunity for 16-20 year olds.
Many young people miss out on the "standard Israel Tour" because it is not right for them. We have filled that gap! The MGB Challenge Tour combines cultural, historical, religious and, of course, social elements as well as an activity each day which has some physical challenge element.
The next Challenge Tour will be happening in 2020.
To find out more information to see if your child is eligible email ben@maccabigb.org or call us on 0208 457 2333.
Click here to view the highlights from the 2016 tour.