My Chanukiah Competition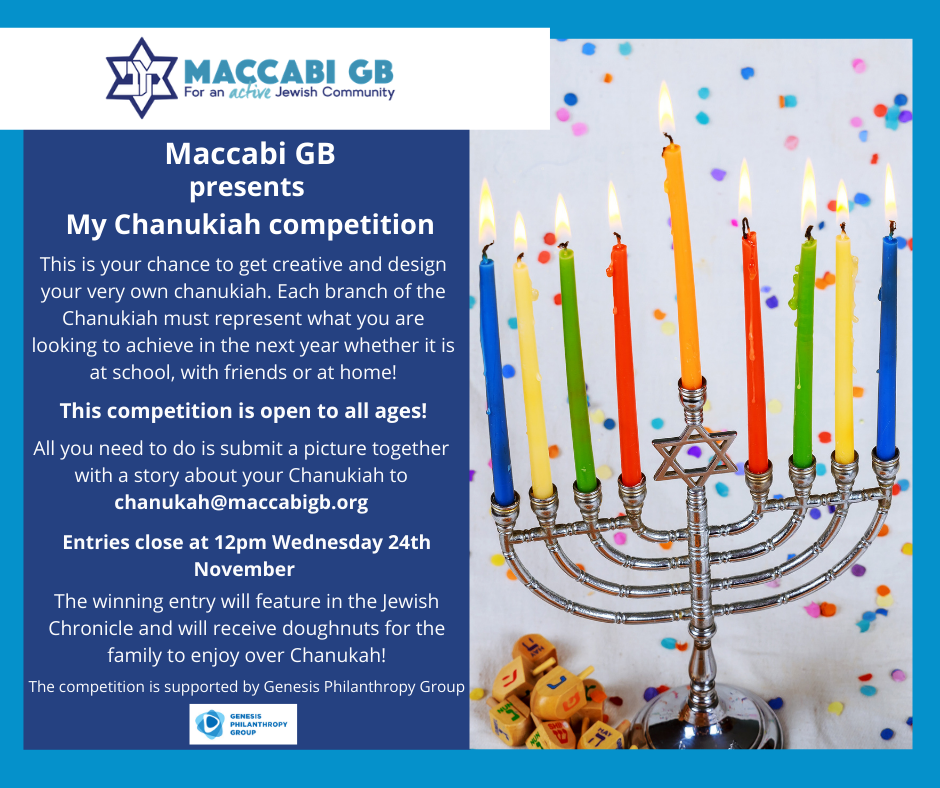 Maccabi GB presents 'My Family Chanukiah Competition.'
This will be open to children of all ages, but don't worry there will be an adult category as well for those aspiring artists within the community.
This is your chance to get creative and design your very own chanukiah. Each branch of the Chanukiah must represent what you are looking to achieve in the next year whether it is at school, with friends or at home!
Entries close at midday on 24th November and the winning entry will have their Chanukiah and story printed in The Jewish Chronicle.
All you need to do is submit a picture together with a story about your Chanukiah to chanukah@maccabigb.org
The winning entry will be featured in the Jewish Chronicle as well as receiving doughnuts for all the family to enjoy. The winning design will also be invited to JW3 for Chanukah lighting on Thursday 6th December.