My Family Chanukiah Competition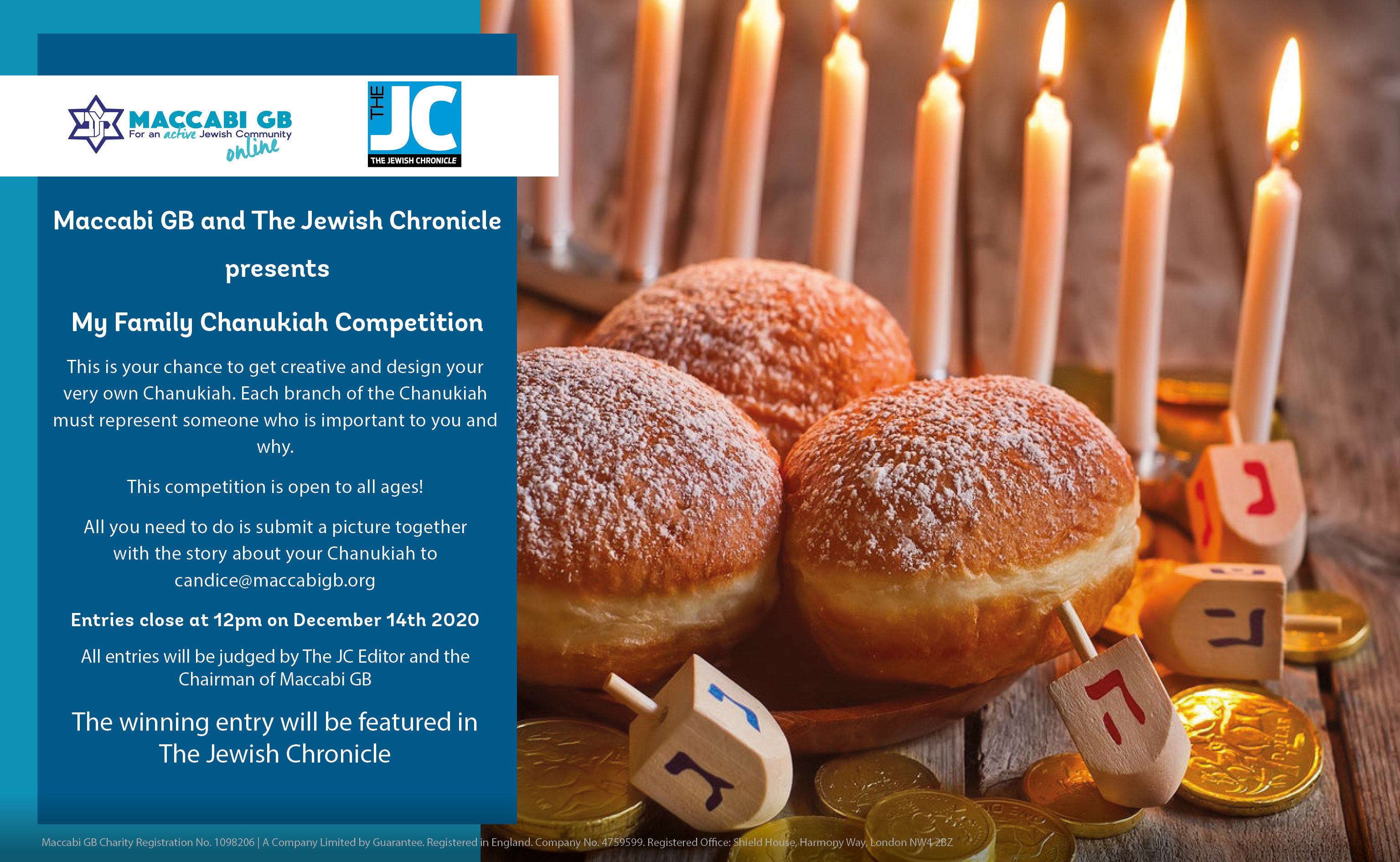 Maccabi GB in partnership with The Jewish Chronicle presents 'My Family Chanukiah Competition.'
This will be open to children of all ages, but don't worry there will be an adult category as well for those aspiring artists within the community.
We are looking for each branch of the Chanukiah to represent someone who is important to you and why. Someone perhaps who has dedication, or who brings joy, warmth and light. This could be a drawing or even a model made out of lego.
All entries will be judged by David Pinnick, Chairman of Maccabi GB and by Stephen Pollard, The JC Editor.
Entries close at midday on 14 December and the winning entry will have their Chanukiah and story printed in The Jewish Chronicle on Friday 18th December.
Submit your drawing or picture together with your story to candice@maccabigb.org