Maccabi GB Community Badminton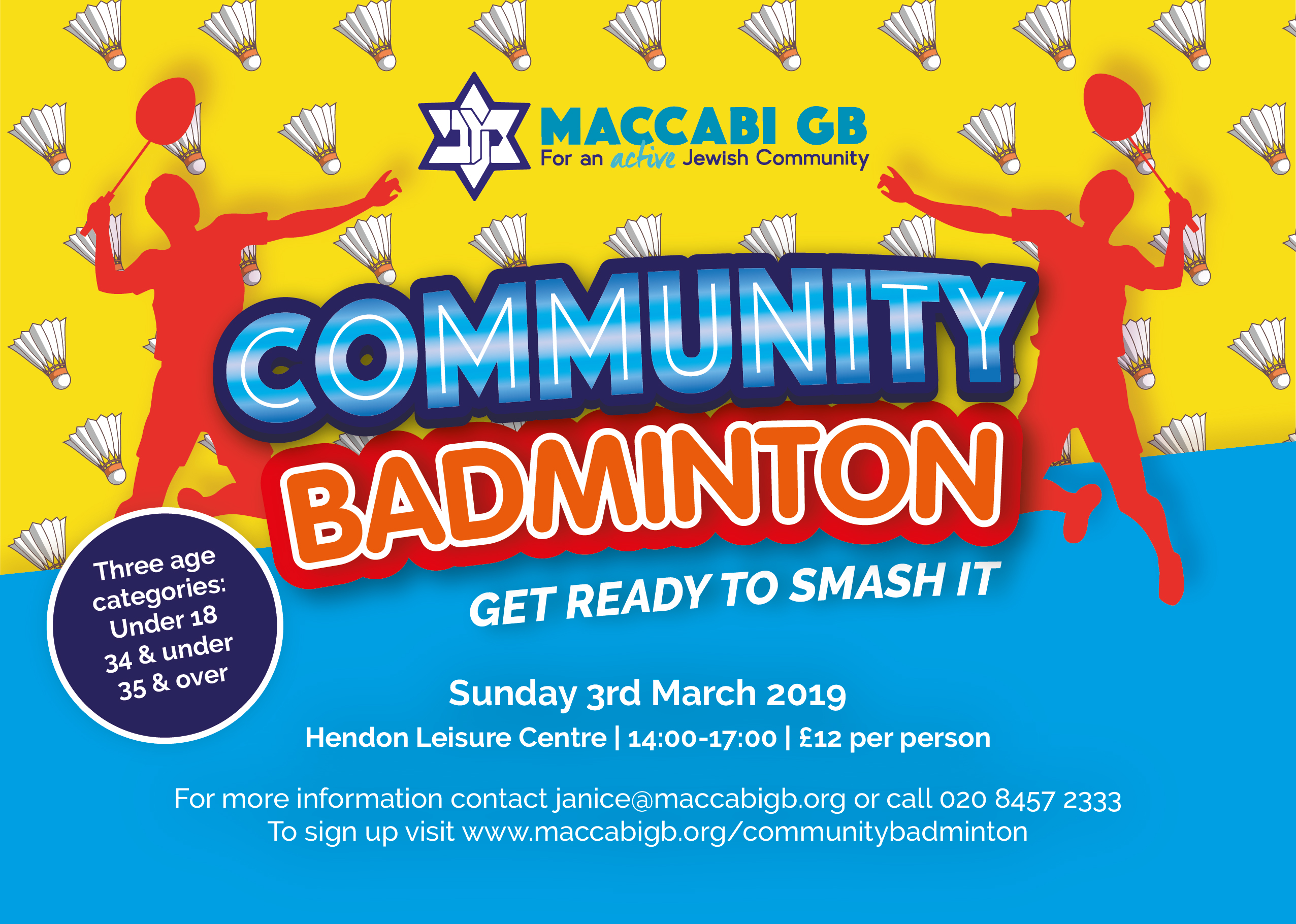 Join us for one of the most fun and action-packed Community Sports Days in our calendar - Maccabi GB Community Badminton!
Whether you play on a regular basis, haven't played since school or you have just started playing, this event is all about getting active alongside other members of the Jewish Community and having fun!
You can sign up for the Singles or Doubles competitions in the following ages groups - U18, 34 & under and 35 & over.
Maccabi GB maintains the right to refuse any application to this event.