Maccabi members commemorate victims of Covid 19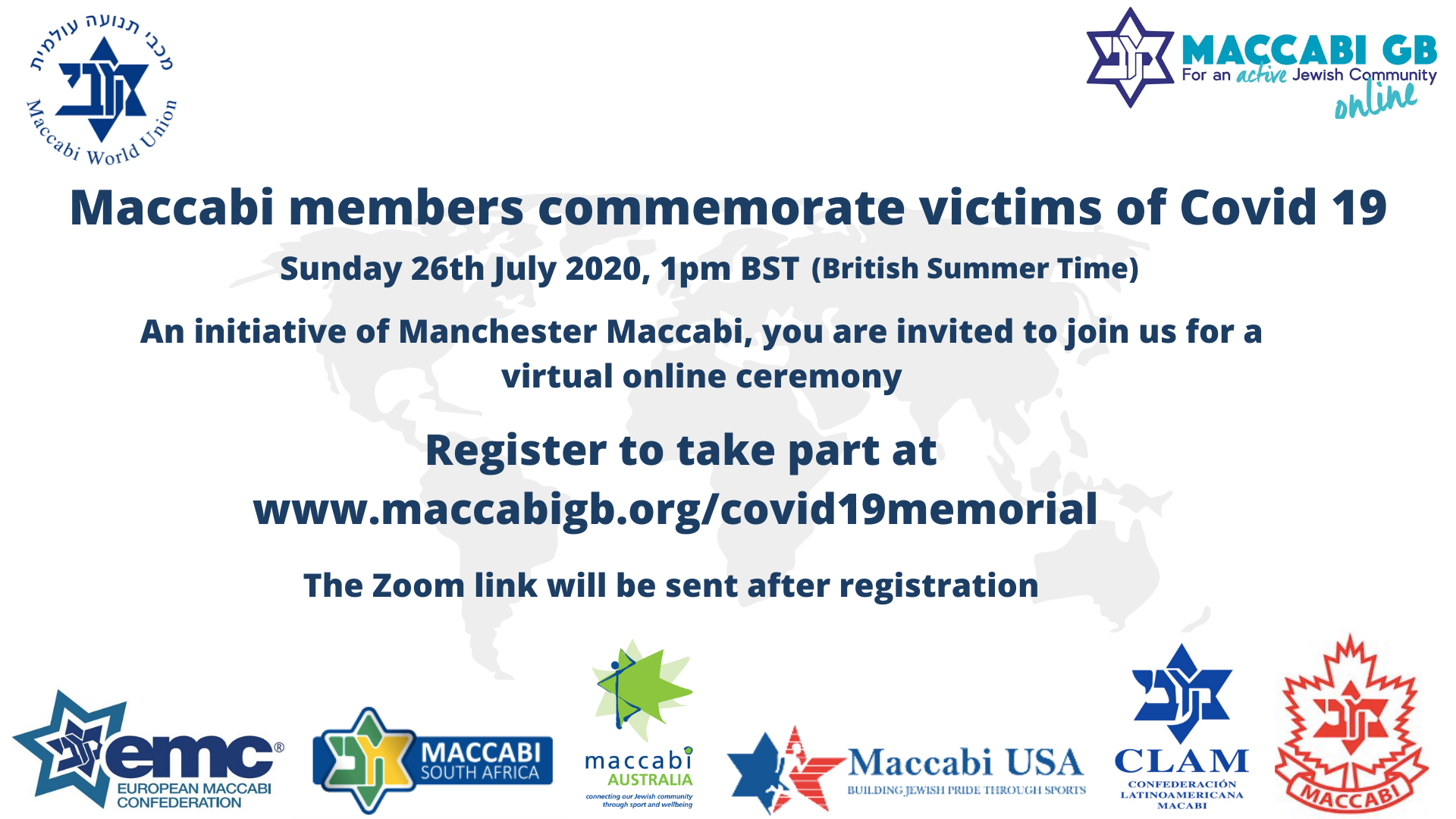 Maccabi GB together with Maccabi World Union are planning a worldwide commemoration on Sunday 26th July 2020 at 1pm BST (British Summer Time). This date falls within the three weeks of mourning in the lead up to Tisha B'Av. The aim of the commemoration is to bring together hundreds of Maccabi Clubs from across the Maccabi World to remember those that have lost their lives through Covid-19.
This inspiring idea was the brainchild of Manchester Maccabi and we are delighted to be working with them to make this happen. Rabbi Carlos Tapiero, Deputy Executive Director & Head of Education Department from Maccabi World Union is working with us to make this a global event and he will also be officiating the memorial ceremony.
The exact format of the commemoration is still being finalised but we envisage it will be approx. 15 minutes and will include prayers and readings to remember those who have lost their lives during the pandemic as well as wishing 'long life' to their families and strength to those who are still recovering from the symptoms.
Our objective is for this to be a grass-roots event and to include as many Maccabi Clubs and their logos from around the world as possible to show that we can all stand together as one Maccabi family to remember the victims of Covid-19.
Click here to register your Territorial Organisation or Maccabi Club
Click here to register as an individual