The inter-charity quiz of the year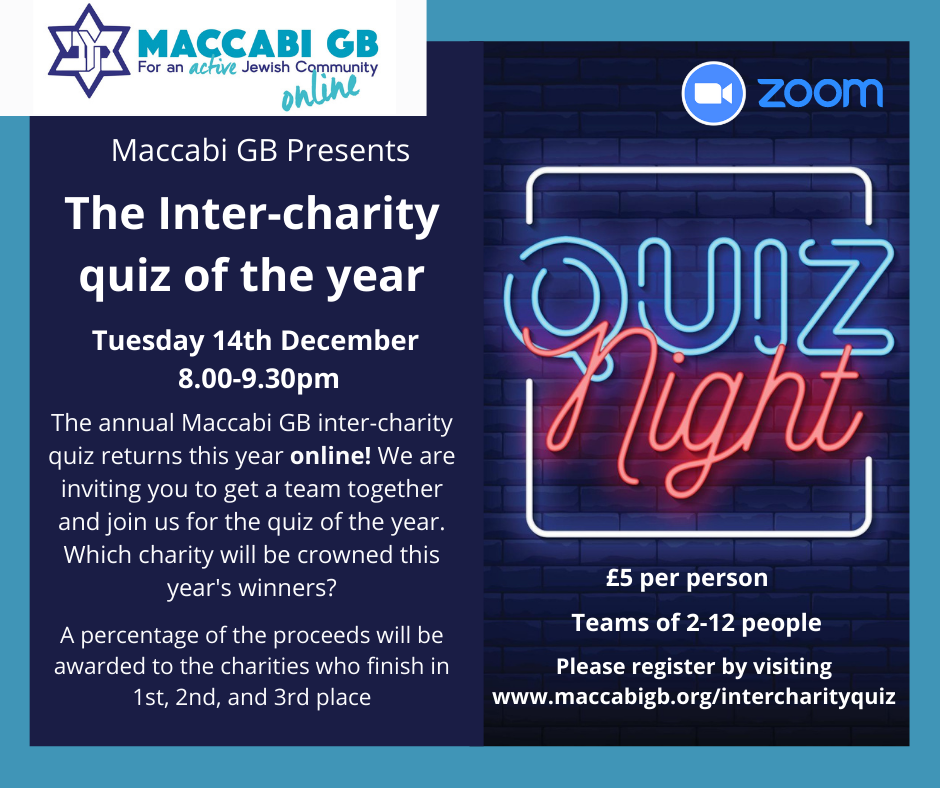 The annual Maccabi GB inter-charity quiz returns this year online! We are inviting you to get a team together in person or virtually and join us for the quiz of the year. Which charity will be crowned this year's winners?
Teams of 2-12 people
£5 per person
A percentage of the proceeds will be awarded to the charities who finish in 1st, 2nd, and 3rd place.
Please note, the quiz will be fully online and we will send you all details once you have registered on how the evening itself will work and what we will need from you.