Just For Kicks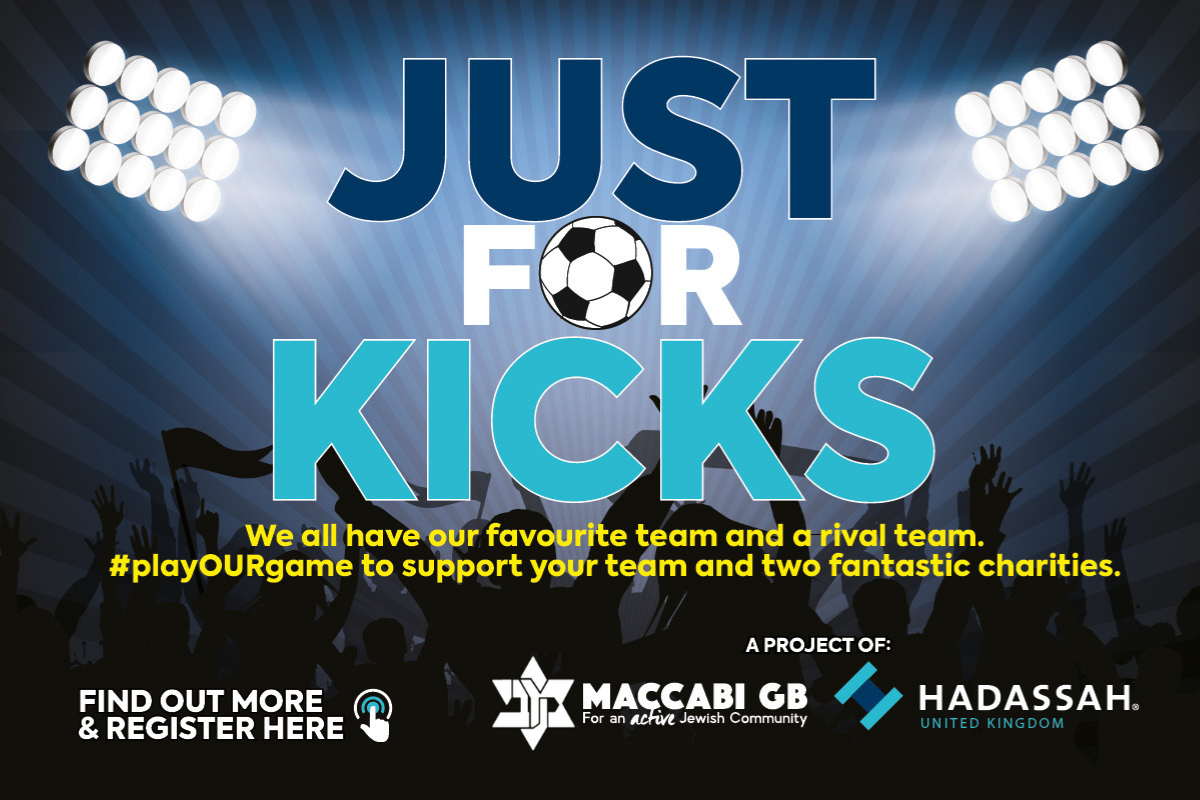 Click here to register!
We are delighted to bring you Just For Kicks, a project of Maccabi GB and Hadassah UK.
We all know that you have your favourite team but we're sure you have at least one rival team. So what better way to support football whilst donating to two fantastic charities – Maccabi GB and Hadassah UK
Each week when your favourite football team win you put £2 away to donate and each time one of your rival teams lose you put £4 away! Meaning based on results and how many rival teams you choose you could be donating at least £6 a week to be split equally between Maccabi GB and Hadassah UK.
How does it work?
1. Pick your favourite team
2. Pick up to 3 rival teams
3. Play in as many competitions as you wish
4. Put your donations somewhere safe!
5. Maccabi GB and Hadassah UK will be contacting you each week with the amount you should be donating and a link to donate! *
6. Tell all your friends about it and get them to sign up as well
It's as easy as that! All you have to do is sign up here!
To find more about Maccabi GB and Hadassah UK just click on the logos below
*Don't forget to add gift aid to your donation so we can reclaim an extra 25% on each donation!