An evening in with Justin Levene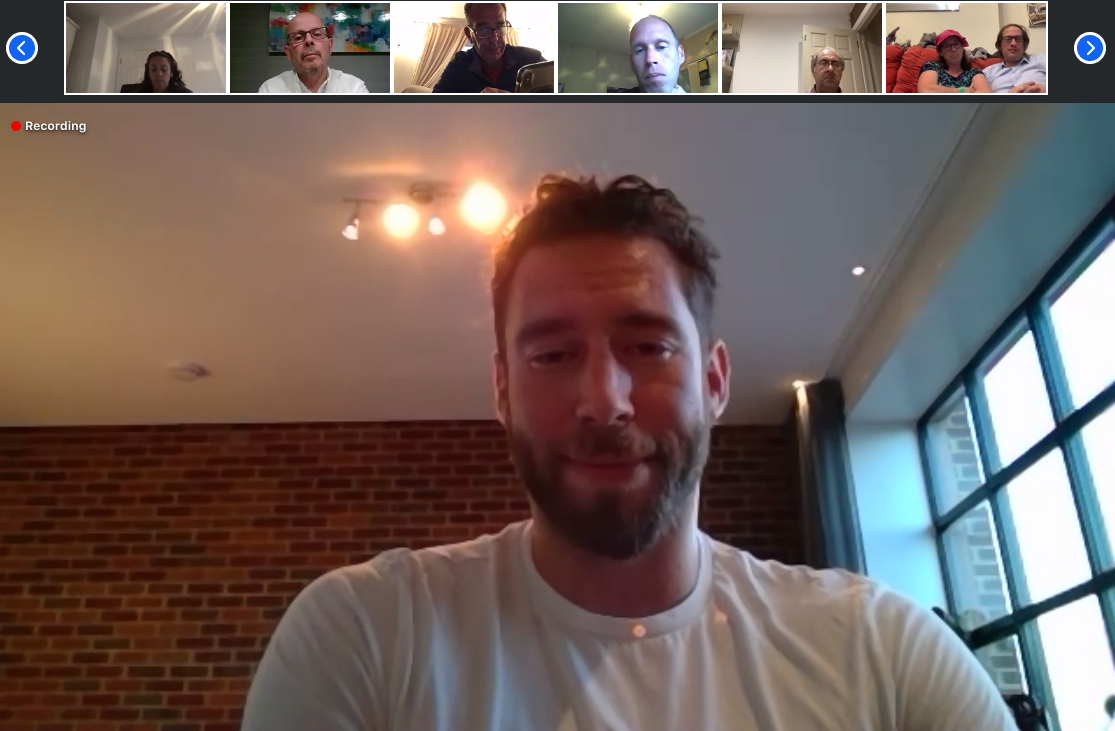 Click here to watch the recoding from An evening in with Justin Levene on Tuesday 4th August
Maccabi GB hosts disability rights activist and Paralympic athlete Justin Levene
Wednesday 5th August 2020, London - On Tuesday 4th August, Maccabi GB hosted the latest in our series of 'evening in…' events with disability rights activist and Paralympic athlete Justin Levene for 'An evening in with Justin Levene'. BBC Sports Broadcaster Rob Nothman interviewed Justin and following the interview there was an audience Q&A.
People from across the community registered for the event and watched as Justin shared his story, everyone in attendance was inspired and humbled by Justin's inspiring story and road to becoming a Paralympic athlete.
Maccabi GB and Maccabi Europe Vice-Chairman David Pinnick added 'We were proud to host such a successful evening with over 40 people from the Community. Justin's is a powerful and inspiring story. He is a remarkable individual who has already achieved so much in his own sporting career but who is also an outstanding mentor for other able individuals who have some impairment.'
Due to an unexpected incident prior to his 21st birthday, Justin found himself in hospital for a number of months resulting in various surgical procedures, which led him to become paralysed. Shortly after being released from hospital and finding sports as an output, Justin found a passion for wheelchair basketball. In addition to this, Justin has now competed in over 80 marathons, won 29 in total and continues to compete across the world. He also spends a lot of his time campaigning for disability rights in the UK and around the world after an incident with Luton Airport. Returning from a trip in Croatia, Justin arrived back at Luton Airport to find that his wheelchair was left in Croatia and with no suitable replacement provided by the airport he found himself having to drag himself through the airport.
Throughout the interview, Justin shared how he felt a responsibility to inspire and share his skills with young people in sports, how his journey through sport helped his rehabilitation, and how his grandparents were his role models and inspired him to mentor young people. Justin also shared his appreciation on being a Jewish Paralympic athlete and how his Jewish heritage has helped him throughout his career.
Shortly after the interview, the audience were able to ask questions to Justin directly.
On Monday 10th August, Maccabi GB continues its 'evening in…' series of events with an 'evening in' with two football captains, Dean Furman and Joe Jacobson. Dean, national team player for South Africa and former captain of South African Premier Soccer League team SuperSport United. Joe, captain of Wycombe Wanderers F.C. who recently won the League One Play-Off Final.