Maccabi GB does March of the Living 2020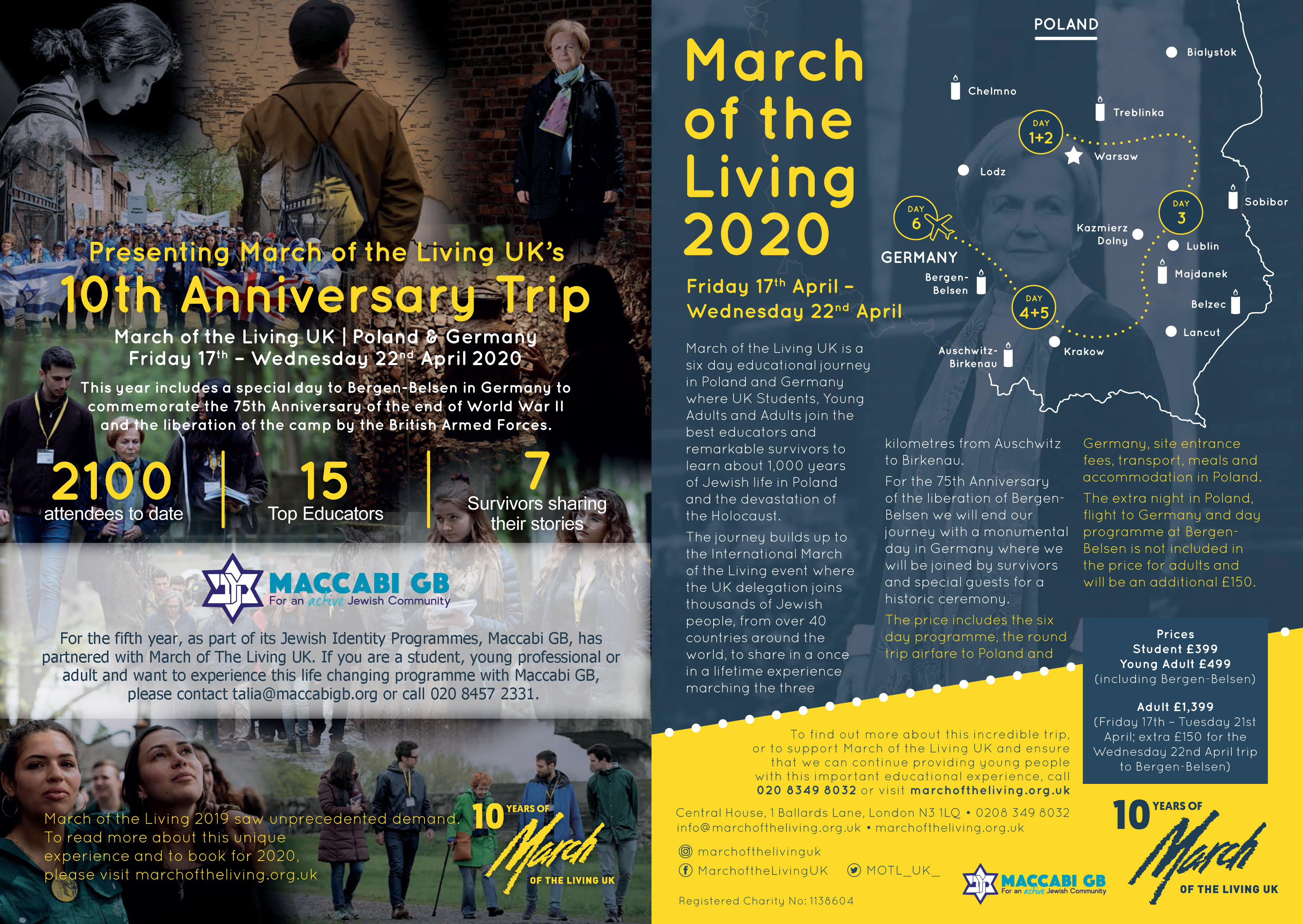 For the fifth year, as part of Maccabi GB's Jewish Identity Programmes, it has again partnered with March of The Living UK.
If you are a student, young professional or adult and want to experience this life changing programme with Maccabi GB, please contact talia@maccabigb.org or call 020 8457 2333.
The March commemorates Yom Hashoah, Holocaust Remembrance Day. You can be there – along with over 12,000 participants who will be part of this historic event.