2013 'DANCE-A-THON' HAS THE COMMUNITY'S LADIES KEEPING FIT WHILST HAVING FUN, THANKS TO MACCABI GB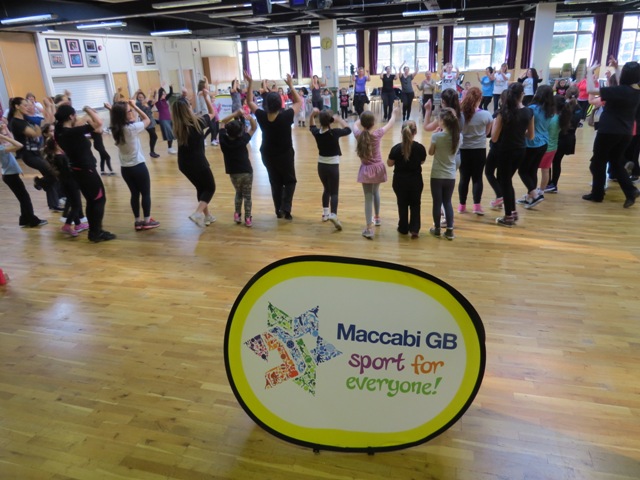 Maccabi GB and Dancing With Louise hosted the largest Ladies-Only dance and fitness event of the year on Sunday as women from all over the Community were welcomed to Hasmonean Girls School to take part in the latest 'Dance-A-Thon'. Over 90 mothers, daughters, sisters and even grandmothers took part in the day.
It was the second time in the past two years that this event has brought together women from different Jewish backgrounds to integrate, exercise and have fun all at the same time. It was particularly poignant for some of the participants who felt that this was the only way they could get some exercise with other Jewish women and underlines Maccabi GB's commitment to offering more sporting opportunities to women within the Community.
The attendees were put through their paces by Dancing With Louise's very own Louise Leach, who also brought along her own dance troupe for dance demonstrations.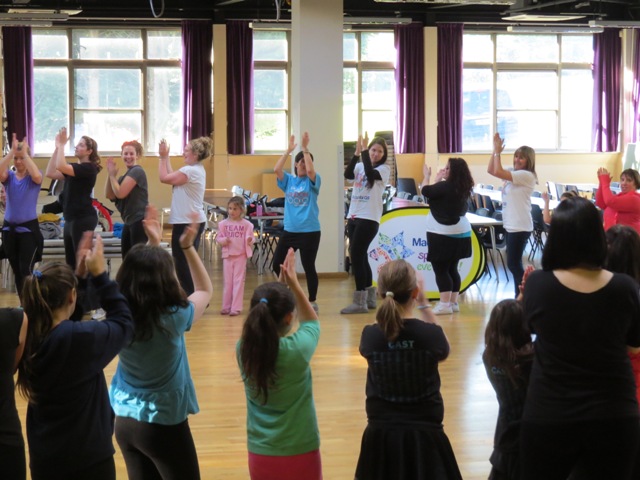 One attendee, Dena Addlestone (26) from Temple Fortune, spoke about the opportunity the 'Dance-A-Thon' provided for her and her friends, "What a fantastic afternoon! It is really great to be able to attend an event with other women where we can do something different to get active and feel good. I would say I am quite an observant Jew so I find it difficult to do activities such as this where I can get some exercise with my friends whilst feeling entirely at ease with those taking part along with me. I have had a brilliant time and I have already met a group of other women who are keen to take part in something like this in the future."
Speaking about the impact of Maccabi GB's 'Dance-A-Thon', Event Manager Elizabeth Fishel, said, "This is one of the best women only events I have ever been involved in – as a participant or an organiser. To give these ladies a platform where they can get some exercise with other women from the community is really important, and I think something that people underestimate. As part of our 'Sport For Everyone' Programme – where we provide a variety of sporting activities for all ages and all abilities – today really embodied that ethos. The fact we had people attending from across the Community speaks volumes as to how popular events like this can be in the future and we are constantly striving to make sure we offer more sporting opportunities for Jewish ladies."
Speaking about her involvement in the event, Dancing With Louise founder, Louise Leach, said, "It was fantastic teaming up with Maccabi GB again who, like ourselves, is dedicated to getting the Community active. The afternoon was buzzing from start to finish and it was great watching over three generations of ladies and daughters dancing together. We were particularly delighted with the positive feedback we received for the new 'FitSteps' workout, which is based on the Strictly Come Dancing Ballroom sequences, and we would like to thank everyone who came and gave it a go. We can't wait to do it again next year!"
ARE YOU A WOMAN INTERESTING IN GETTING MORE INVOLVED IN WOMENS SPORT WITHIN THE COMMUNITY? Please take 2 minutes to fill in this questionnaire about JEWISH WOMEN AND SPORT