AKIVA WINS AS YOUNG FOOTBALLERS GET THEIR FIRST TASTE OF A MACCABI GB & JEWISH CHRONICLE SCHOOL SPORTS TOURNAMENT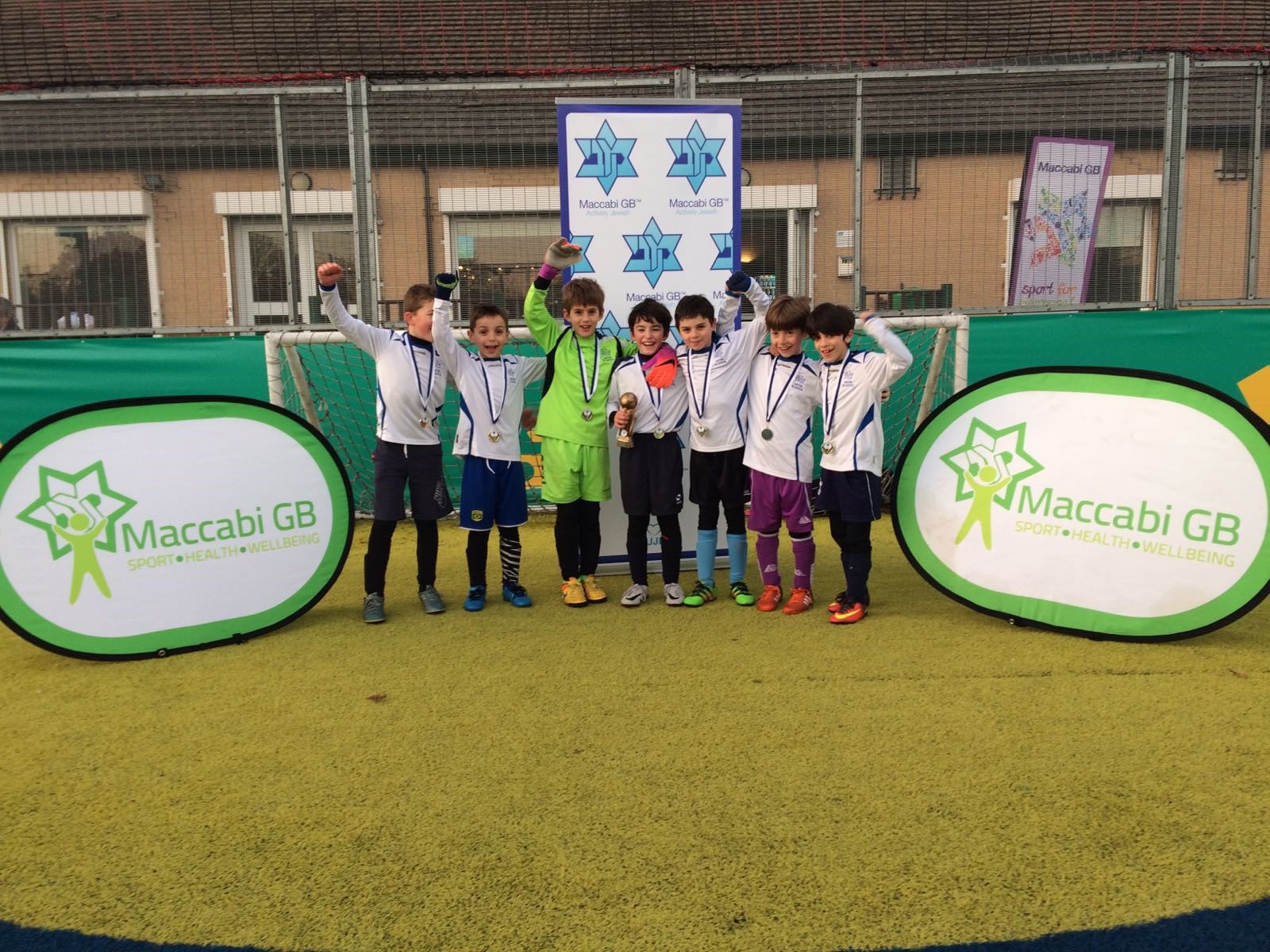 Akiva were the top team on Wednesday as they beat 28 other teams to win the latest Maccabi GB (MGB) & The Jewish Chronicle (JC) Primary School Years 3 & 4 Football Tournament.
The event, at Mill Hill PowerLeague, saw a total of 15 schools take part, with an incredible 250 young, Jewish footballers in mixed teams donning their boots and shin pads for what would have been their first experience of an Inter-School Jewish Sports Tournament run my MGB. There was an incredible atmosphere with over 120 supporters who attended to cheer on the boys and girls.
Maccabi GB Head of School Sports, Alex Elf, said, "This was a fantastic introduction to Jewish Sport for these young participants. It's well-known how many of these tournaments we host during each academic year and we're excited to follow many of these players' journeys through school sports and beyond. It's at these events where many friendships begin, so obviously we are proud of our efforts in hosting them. Mazel Tov to all those who took part and thanks must also go to all those who turned up to cheer on the players in very cold conditions."
For a full list of Community Schools sports tournaments and events visit www.maccabigb.org/programmes-events