Alan Senitt Upstanders Leadership Programme Graduation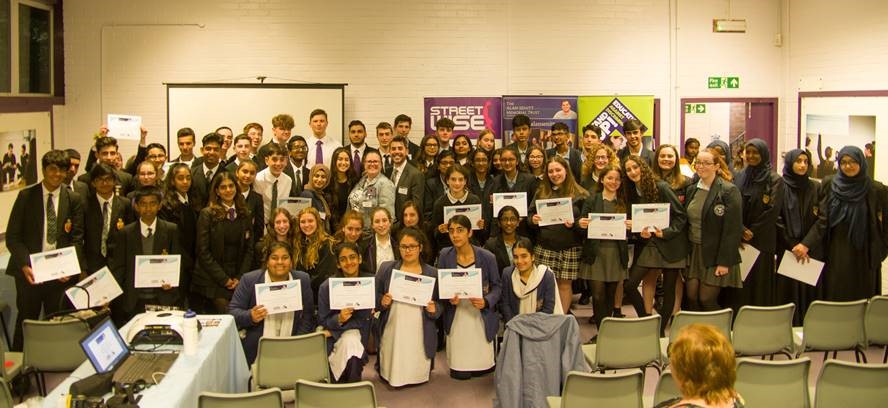 Last night the 12th Graduation Ceremony for the Alan Senitt Upstanders leadership programme took place at Maccabi GB @ Kulanu, in Kenton. Eighty participating students completed their yearly course, which is facilitated by Stand Up! and Streetwise, with a presentation of their social action, anti-discrimination projects. Over 100 parents attended the celebration and the atmosphere in the room was electric, and with emotions running high as every school brilliantly presented they challenges and achievements within the Leadership programme.
This year's schools projects were truly remarkable; Yavneh College in Borehamwood, developed a campaign for Young Carers, they ran a number of education sessions in their school to raise awareness about the life of a young carers and worked with a local charity and held a fun day full of activities for young carers.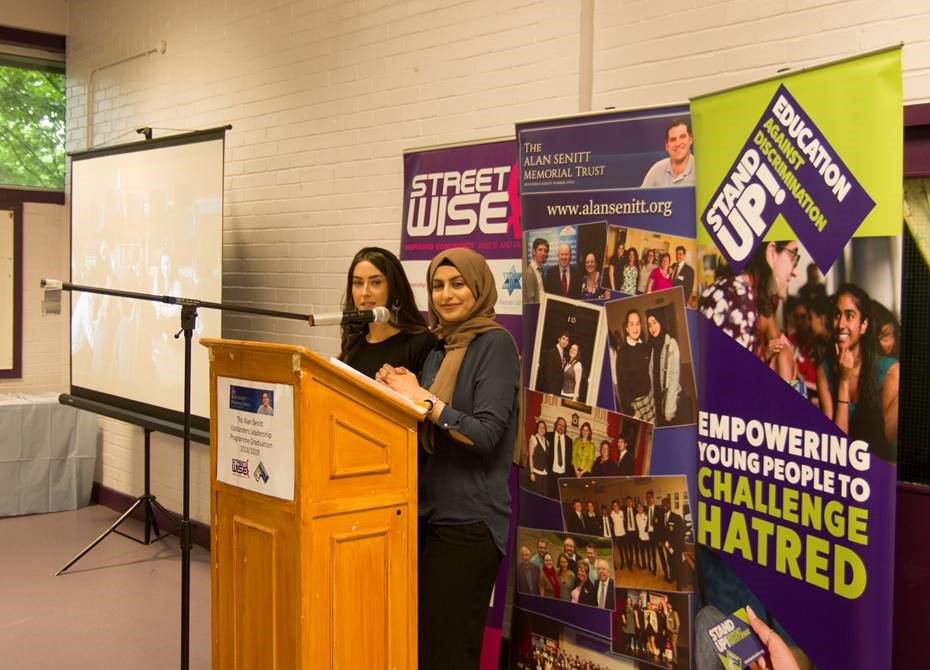 Guru Nanak Sikh Academy in Hayes, developed a project called 'Box of Sunshine'. The project aims to help young people in special needs schools – specifically those with hearing loss or blind - by providing them with a box of sunshine. The box includes toys and items which engage their senses. Following a large fundraiser, the students purchased and branded boxes, and filled them with the items needed; these were then distributed to special needs schools in Hayes.
Participating for the first year in the Alan Senitt Upstanders Leadership programme, Caterham High School in Redbridge developed a campaign on Mental Health. Students raised awareness about mental health in their school by holding an assembly for each year group prior to the non-uniform day which was set to raise money. Each year group wore a specific colour to represent a mental health illness - a cake sale was also done on the day which allowed students to ask questions and learn more about the project. With over £1,500 raised, the students bought essentials to donate to a mental health ward in a local hospital.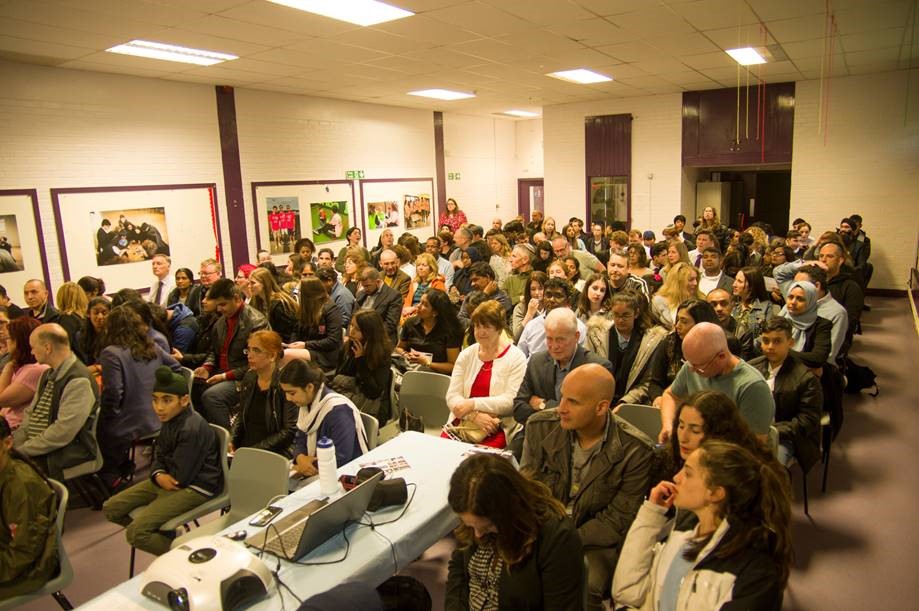 These are only three of the eight school projects the students completed this year. Emma Senitt, Chair of the Alan Senitt Memorial Trust said "Looking at the eight projects you worked on, you have supported a huge number of people and causes; refugees, those with hearing and sight loss, the homeless, young carers and raised awareness of mental health, disability and discrimination. By being part of our Upstandards programme you have already stood up and said "count me in I can make a difference", so don't limit yourselves."
Concluding the Graduation Ceremony, Nathan Servi, Head of Streetwise and Stand Up! said: "You have inspired us to create change, and we truly hope to have empowered you to do the same. This is only the beginning of your lives as communal leaders and knowing that you all have so much to offer, I am sure that we will see many of you again as leaders of the future. We believe that you are the legacy of Alan."
The Alan Senitt Upstanders Leadership Programme will begin its 13th year in October 2019.