Are you ready for your next challenge? Spin for Maccabi GB!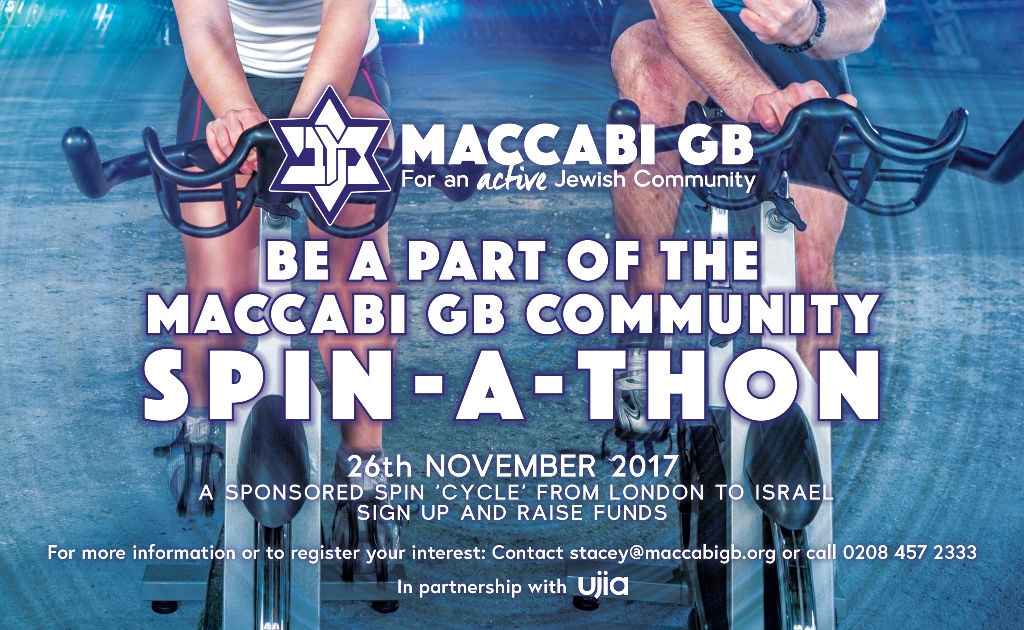 The first Maccabi GB Community Spin-a-thon takes place on Sunday 26th November and we want you to be a part of it!
Spin for Maccabi GB and join the collective challenge of cycling the distance from London to Jerusalem in 6 hours!
Are you a Jewish Charity? Get involved with this new, fundraising event and recruit cyclists to spin for you!
If you are an avid spinner or a Jewish Charity, please get in touch. Limited spaces available!
For more information or to register your interest, please contact stacey@maccabigb.org or call 0208 457 2333.