Basketballers encouraged to welcome the New Year in with a SLAM at the second annual 3-v-3 event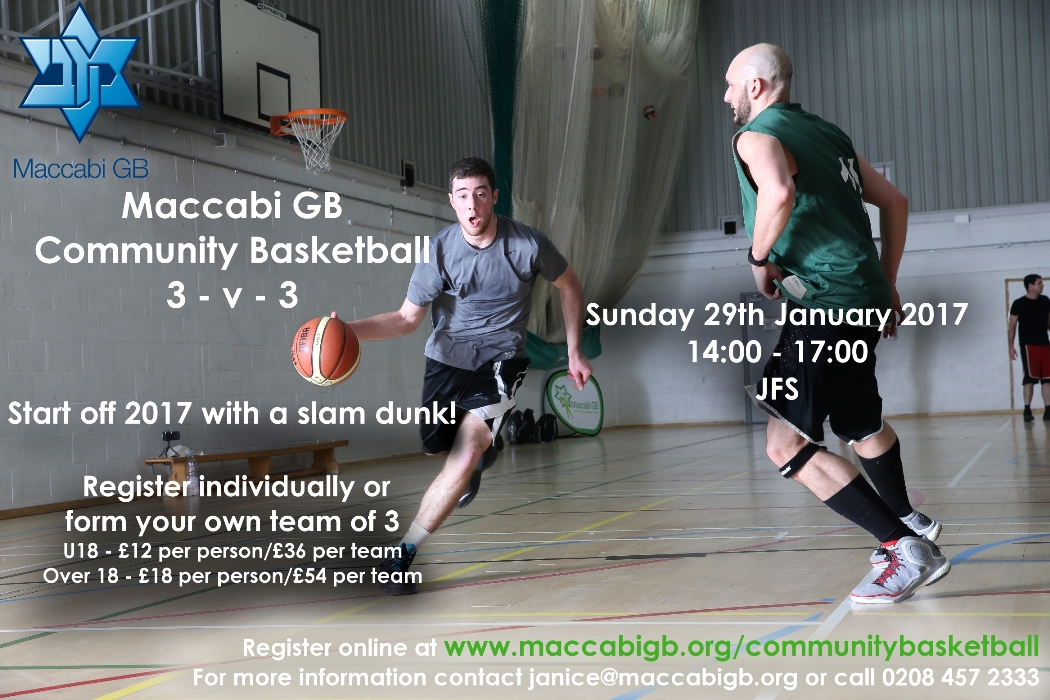 Whether you dribble, shoot three's or you're more of an 'ally-ooper', Maccabi GB is encouraging Basketball enthusiasts to welcome in 2017 with a SLAM at the Maccabi GB 3-v-3 Community Basketball event.
Last year we filled 4 packed half-courts as 40 Jewish athletes competed to be the best Streetball team in the Community.
This year we are excited to open up the competition to U18's with their own category!