Calling all Jewish Rugby Players - Maccabiah Games Rugby Challenge for both Seniors and Juniors
At the Maccabiah Games in Israel next July, Maccabi GB is hoping to send not only an Open 15-a-side team but also a squad for the Open 7-a-side tournament. Due to the ever growing popularity of rugby in Israel - they are currently ranked the fastest promoted International team by the IRFU - Maccabi GB is also intending to send an Under 18 and Under 16 squad.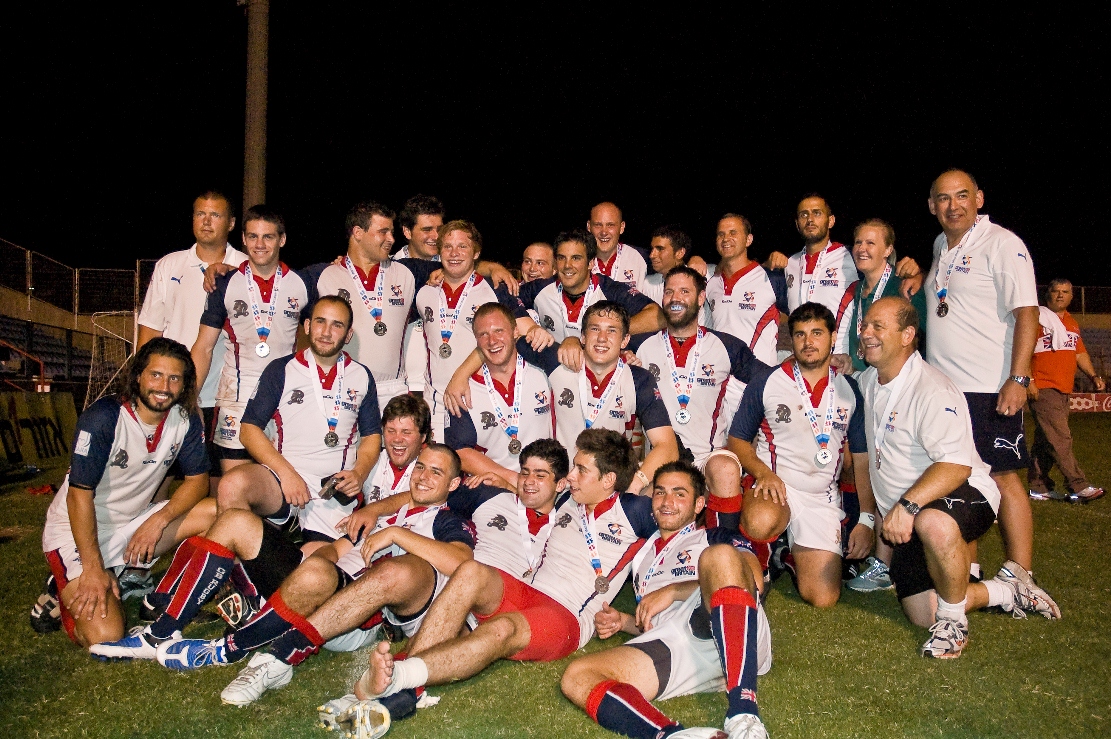 The inclusion of three different age groups means that as many as 72 rugby players could be travelling to Israel in 13 months' time. This is an immense challenge in terms of both recruitment and selection as well as management and fundraising.
The next training/trials session is on June 24th in North London with players coming from as far away as Scotland. Chair of the Maccabi GB rugby squad, Jon Tyler said "Even though we have a number of applications, I am keen to receive as many applications as possible from all age groups from all over the country. We are interested in people for all positions and age groups, but particularly any 6 foot 10 inch players would be very useful!
"3 years ago at the Maccabiah Games the GB rugby team had to content themselves with the Silver medal narrowly missing out in a very tightly fought final in a 7 country competition. This time we are determined to come home with the Gold."
In order to attend the trials, players must register online at www.maccabigb.org. If anyone has any questions please contact Janice in the Maccabi GB office on 020 8457 2333 or email janice@maccabigb.org