CANINE CHORA! MACCABI GB AND THE ISRAEL GUIDE DOG CENTRE TAKE THE LEAD BY LAUNCHING THE COMMUNITY DOG WALK 2016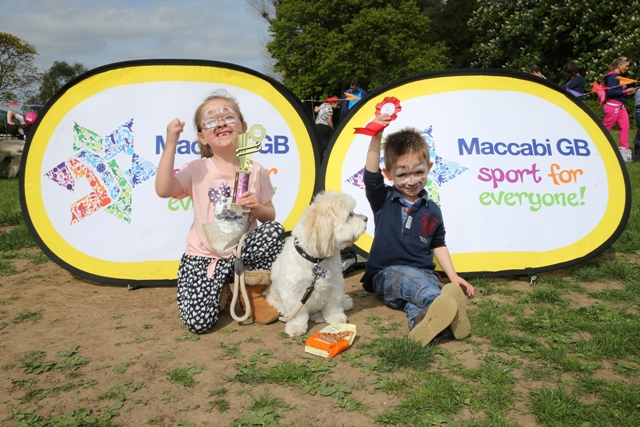 Maccabi GB (MGB) – the largest provider of Jewish sport, health & wellbeing programmes in the UK – today launches one of the most fun and unique events in the communal calendar, the Maccabi GB Community Dog Walk (MGB CDW) 2016 on June 5th. For the first time, the event will partner with the Israel Guide Dog Centre.
The MGB CDW is one of the most pup-ular days in the Community as it gives owners and their furry friends the chance to get some exercise alongside other Jewish doggie participants. It is also the scene for the largest Jewish Dog Competition in the UK with dogs of all shapes and sizes strutting their stuff on the dogwalk for categories including Cutest Dog¸ Waggiest Tail, Quickest to sit and Dog and Owner look-alike.
All attendees are expected to have a paws-itively great time as the day combines the Dog Walk and Competitions with activities for children, doggie stalls & goodie bags and entertainment from 'Dog Whisperer' & TV personality, Dima Yeremenko.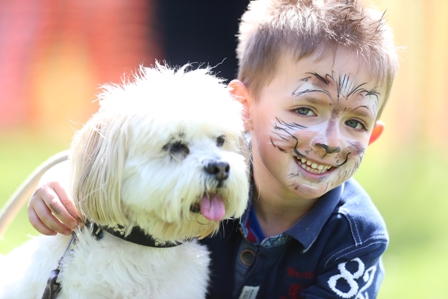 Speaking about the return of Maccabi GB's Community Dog Walk, Events Coordinator Valerie Parnes, said, "Maccabi GB always aims to bring the Community a variety of sport, health & wellbeing activities and when we had people (and dogs) pining for the Community Dog Walk to return, we didn't want to disappoint and we thought this event fits the bill perfectly. This event is extremely enjoyable and so unique to anything else we do, it was a pleasure to host it as part of the communal calendar. There are literally thousands of dog-owners across the Community who know that owning a dog is a great excuse to get a bit of exercise. Well now there is an added incentive as it gives everyone a chance to bring their pets together for a social occasion. Think of it as a Bark Mitzvah!
She continued, "We are excited to partner with some new and familiar faces this year, including the Israel Guide Dog Centre, Wood Street Vet Hospital and Four Legged Fancies, and we are excited to see them as part of the big day."
To get involved in the Maccabi GB Community Dog Walk call 0208 457 2333 or visit www.maccabigb.org/communitydogwalk