CHAREDI COMMUNITY BENEFITS FROM MACCABI GB'S 'SPORT PARTICIPATION FUND'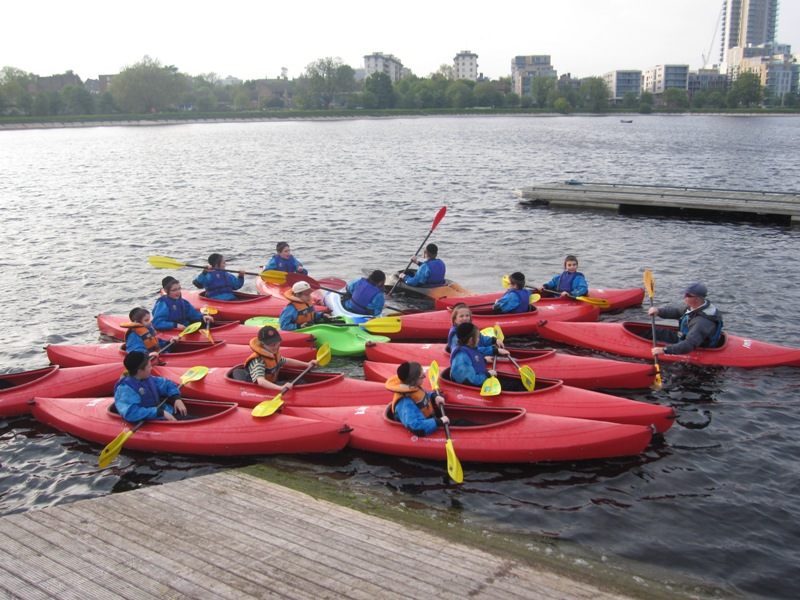 Over 250 members of the Charedi Community will be able to participate in more physical activity this year thanks to Maccabi GB's 'Sport Participation Fund' Grant. In total £9,000 has been awarded to six different Community Projects, all aimed at helping adults and children alike - many with a physical or learning disability - benefit from increased exercise. These projects are run by organisations that have a strong affiliation within the Orthodox Community - Tikva, The SONshine Club, Youth Direct, Step by Step, Misgav and Lighthouse.
This is the second year Maccabi GB has awarded these grants to the Charedi Community, with the aim that the participants will have increased opportunities to take part in sport and exercise – something which many of them do not have. The projects include numerous physical activity sessions run by each organisation; including kayaking, swimming, gymnastics, netball, keep-fit and motor-skills groups.
Speaking about the Maccabi GB 'Sport Participation Fund' Hillary Regal, Project Coordinator at Lighthouse, said, "We are absolutely delighted by Maccabi GB's decision to award Lighthouse a grant that will enhance sporting opportunities for members of the Community that come from some challenging backgrounds."
Step by Step's Project Coordinator, Judith Schaechter, added, "The funding allocation for this year from Maccabi GB certainly goes a long way in improving the lives of the children and young people benefitting."
Speaking about Maccabi GB's grant, Operations Manager, Ashley Lerner, said, "Maccabi GB is delighted to help members of the Charedi Community take part in more physical activity. We are aware of the challenges many of them face when it comes to finding opportunities to get active and we hope that the 'Sport Participation Fund' will help them in some way. As an organisation that is constantly looking to provide sport for everyone in the Community - regardless of background, ability, age or gender – we do all we can to make sure there are sporting opportunities for every Jewish person all year round. Our Enable Days, part of our 'Ability, Not Disability Programme' have demonstrated this. We would like to thank all the organisations that have helped provide sport to the Charedi Community and we cannot wait to see the results from all the participants."
The awarding of the grant is the latest action from Maccabi GB's 'Enable Programme', aimed at encouraging more members of the Orthodox and Disabled Jewish Communities to participate in sport and exercise. It follows on from their recent Enable Days, the last of which saw over 120 participants attend the Paralympics Sport taster session, at JCoSS in November 2012.
For further details on Maccabi GB's next Enable Day call 0208 457 2333.