COMMUNITY BOWLED OVER AT MACCABI GB COMMUNITY BOWLING DAY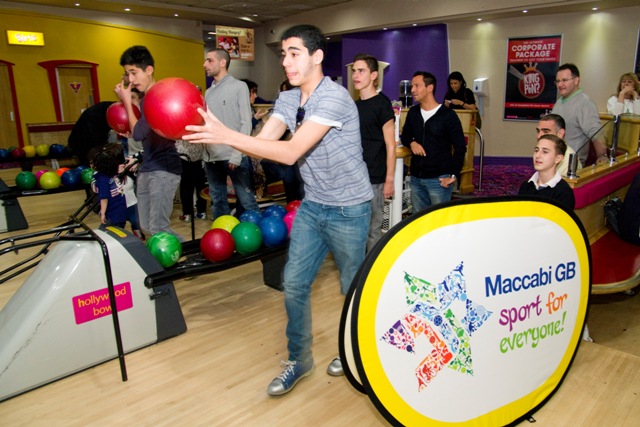 Maccabi GB welcomed 75 bowlers to Hollywood Bowl in Watford on Sunday as they hosted the first ever Community Bowling Day. The event had an International feel to it as many of Maccabi GB's Junior Maccabiah and JCC Squads were in attendance.
Parents, children, teammates and friends combined, ranging from as young as 5 all the way up to 65 years old, with 'fun' the main aim of the day – although there was some friendly competition taking place between each lane. Bowlers of all ability levels and Jewish backgrounds were brought together to integrate, exercise and have fun all at the same time.
Speaking about the impact of Maccabi GB's Community Bowling Day, Events Coordinator Simone Stein, said, "Maccabi GB aimed to host a Community Sport Day that was fun for the whole family, rather than those who had a burning passion for competitive sport, and that's exactly what we accomplished. To welcome 75 people along to the day was fantastic and it was extremely gratifying seeing the enjoyment of parents bowling against their kids and vice versa. We have a number of Community Sports Days approaching in the calendar and our aim is to engage as many Jewish people as possible – both through a love of sport and a desire to just have fun!"
See some fantastic pictures from the event here
To get involved in more Maccabi GB Community Sports Days and find out more 0208 457 2333 or visit www.maccabigb.org