COMMUNITY CARRIES A TORCH FOR ISRAELI DELEGATION FROM MACCABI TZAIR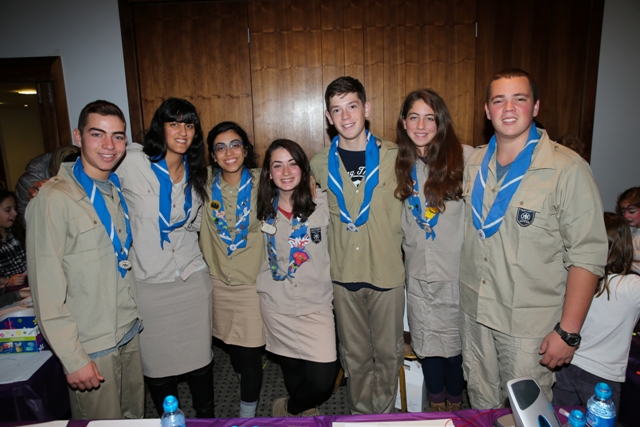 There was some extra warmth across the UK's Jewish Community recently as six Israeli teenagers visited England to spread the message of Chanukah for the 72nd Maccabi GB Chanukah Torch Relay.
The teenagers (aged 16 and 17) were chosen from hundreds of applicants all over Israel to represent Maccabi Tzair – the educational division of Maccabi World Union - as special guests of Maccabi GB for the trip. Throughout their time in the UK the Delegation visited schools, synagogues, retirement residences, care homes and communal organisations – including Langdon, Manchester Maccabi, The Zone in Leeds, a number of communal Primary Schools and Kinloss for their pre-Chanukah Party – teaching British-Jewry about the meaning of Chanukah and the Maccabi spirit.
Speaking about the visit and the importance of establishing links between Israel and Great Britain, Adi Ratzon, the Delegation's Leader, said "It is great that we are in the UK teaching about the meaning of Chanukah. We would like the people here to see what people from Israel are like, perhaps if they have not been to Israel before, and introduce them to our culture. We are all Jewish, no matter where we are from in the world, and Jewish people will always feel strong links to each other. It is a big honour to represent Maccabi Tzair here in the UK and we were all very proud to tell everyone what Chanukah means to us."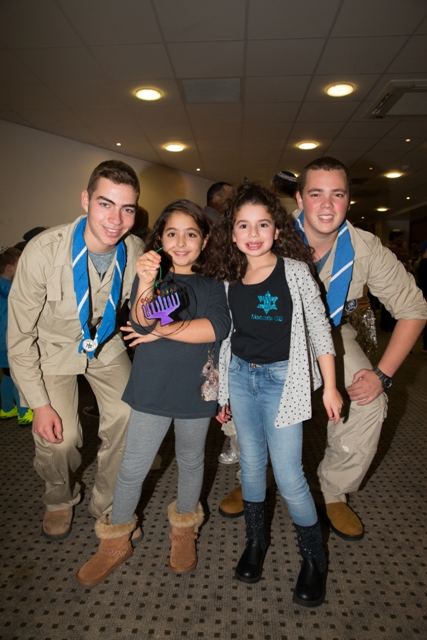 Janice Aarons, Maccabi GB Event Coordinator, added, "We are delighted to welcome the 72nd Maccabi GB Chanukah Torch Relay Delegation to the UK from Maccabi Tzair. We feel it is equally important for Jewish people across the UK to have that connection with Israel, as well as learn about the meaning of Chanukah. You can tell that everyone the delegation met were fascinated by the story of the Torch of the Light of the Maccabees [which officially starts the Torch Relay], especially school children, and we kept getting requests to return with it next year – something we plan to do."
Those involved in the 72nd Maccabi GB Chanukah Torch Relay included EDRS, Hendon Synagogue Bnei Akiva, Radlett Synagogue, Hertsmere Jewish Primary School, Kinloss – Morasha, Moriah School, Eden School, Brodestsky Leeds Jewish Free School, Maccabi GB at The Zone in Leeds, Bury & Whitefield Primary School, JNF at Manchester Maccabi, Sinai School, Etz Chaim, JLiving, Langdon, Matilda Marks Kennedy School and 'Leadership by Streetwise'.
The Torch is lit at the graves of the Maccabees in Israel, in the presence of Maccabi leaders, The Israeli Minister of Education and many well-known Israeli sportspeople. From there, it travels through Israel and the Diaspora symbolising the spiritual reunion of the Jewish People. The MGB Chanukah Torch Relay expresses the Maccabi Movement's values: the continuity of the Jewish People, the love for Israel, freedom and independence.
SEE ALL THE PHOTOS FROM THE TORCH RELAY'S VISIT TO KINLOSS