COMMUNITY CHANNELS OLYMPIC SPIRIT FOR MACCABI GB COMMUNITY CYCLE DAY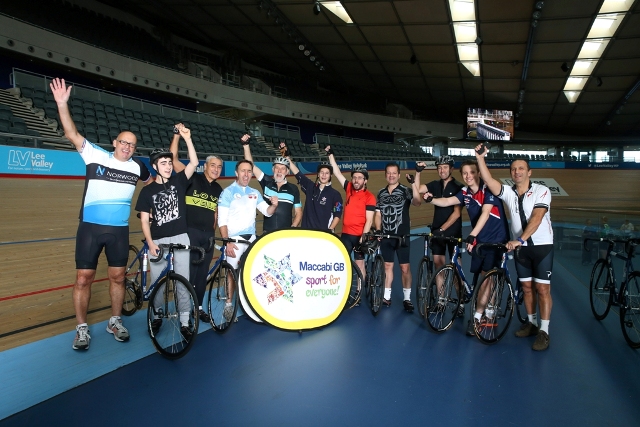 Jewish cycling enthusiasts had a one-track mind on Sunday as Maccabi GB made its debut at the Queen Elizabeth Olympic Park Velodrome to host the Community Cycle Day.
The event in Stratford was a unique opportunity for participants to ride on one of the finest cycle arenas in the world, following in the tyre tracks of Sir Chris Hoy, Victoria Pendleton, Laura Trott and the rest of Team GB's multi-medal-winning Olympic team.
Many of those involved had never ridden in an indoor cycle venue before and they were in for a wheel treat. The day began under the tutelage of a professional Cycle Coach, learning the specific skills that separate track cycling to the road variety, whilst getting acclimatised to the track. The second part of the day involved the cyclists putting their newly-acquired techniques into practice – including how to mount the slopping track and how to overtake – until they finished the day looking like seasoned 'track stars'.
With Maccabi GB providing a number of sport, health and wellbeing activities throughout the year, it was actually their first ever event held at the same prestigious venue which hosted the London Olympic and Paralympic Games in 2012.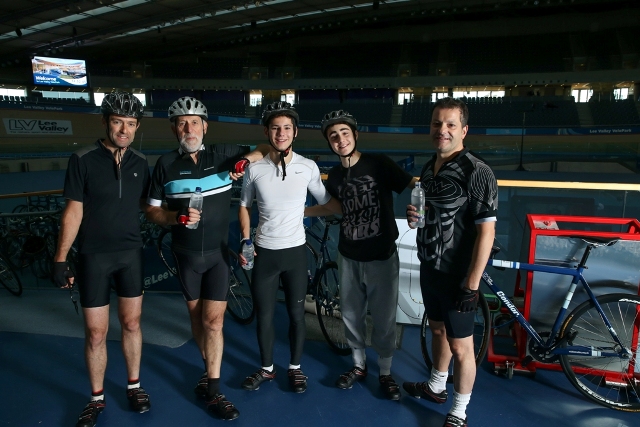 Jeremy Gubbay, from Mill Hill, attended the event with his son, Daniel, and gave his thoughts; "It was a fantastic day out that I'd recommend to anyone who can ride a bike. You really didn't need to be a serious rider to have a great time, and I think that's what's so great about all of Maccabi GB's Community events. To ride on the same track as the Olympic greats was a real treat - The [Olympic] Velodrome is amazing! Riding with, and racing against, my 17 year-old-son was brilliant. I'd definitely do it again and recommend it as a superb day out."
Speaking about the Community Cycle Day Maccabi GB's Event Coordinator, Janice Aarons, said, "It was really exciting to host a Maccabi GB event in such unique surroundings. We always aim to provide the Community with a variety of different sporting occasions, in different settings, but our ability to do so [at the Queen Elizabeth Olympic Park] shows our ambition for the 'Sport, Health and Wellbeing' Programme. By hosting events such as this we hope to encourage more people to stay active on a weekly basis, by perhaps taking up cycling with other like-minded members of the Community."
See all the incredible photos from the day in our Photo Gallery