COMMUNITY GET THEIR SKATES ON FOR MACCABI GB'S ICE SKATING DAY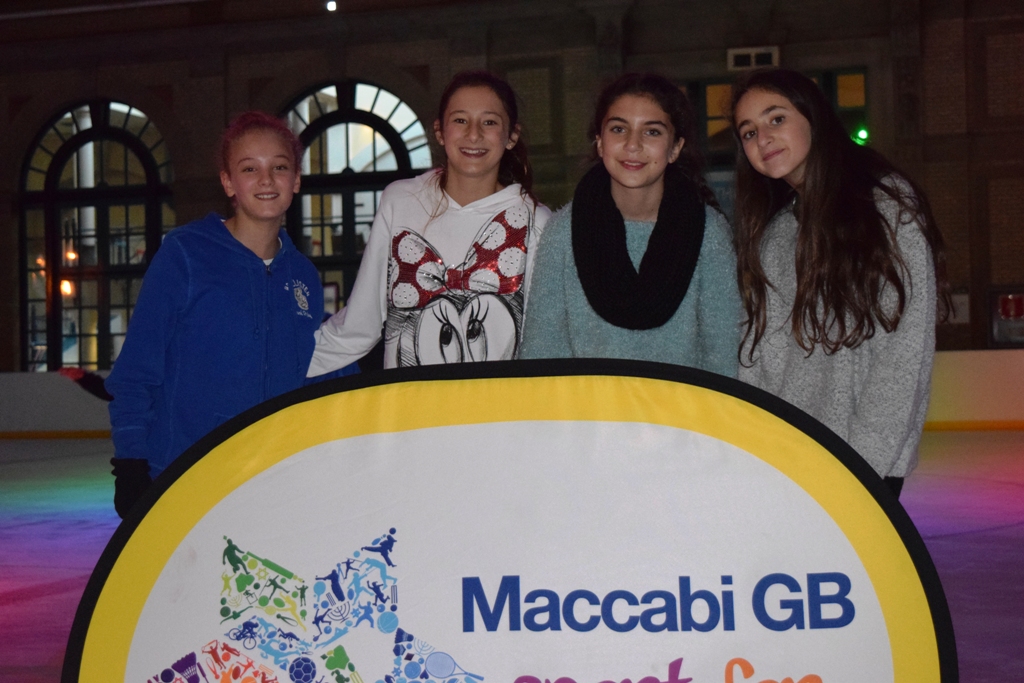 With winter approaching, Maccabi GB, in partnership with UJIA, ensured that the Community was not left out in the cold by hosting the first ever Maccabi GB Community Ice Skating Day on Sunday.
The event, held at the renowned Alexandra Palace Ice Rink, welcomed Jewish people of all ages, backgrounds and abilities, highlighting MGB's aims of Jewish continuity through sport, health & wellbeing activities. Amongst those taking part were a number of participants with physical and learning difficulties, many of whom were attending their first communal event before going on the MGB Challenge Tour to Israel in November. There were also families with first-time-skaters (both children and parents!) and also young, Team Maccabi GB athletes who represented Great Britain at the JCC Maccabi Games in America.
One particular participant was Gemma Coe (19), who attended her first ever Community Sports Day at the 8th Maccabi GB Community Fun Run in June and wanted to participate in more Jewish sport, health & wellbeing events.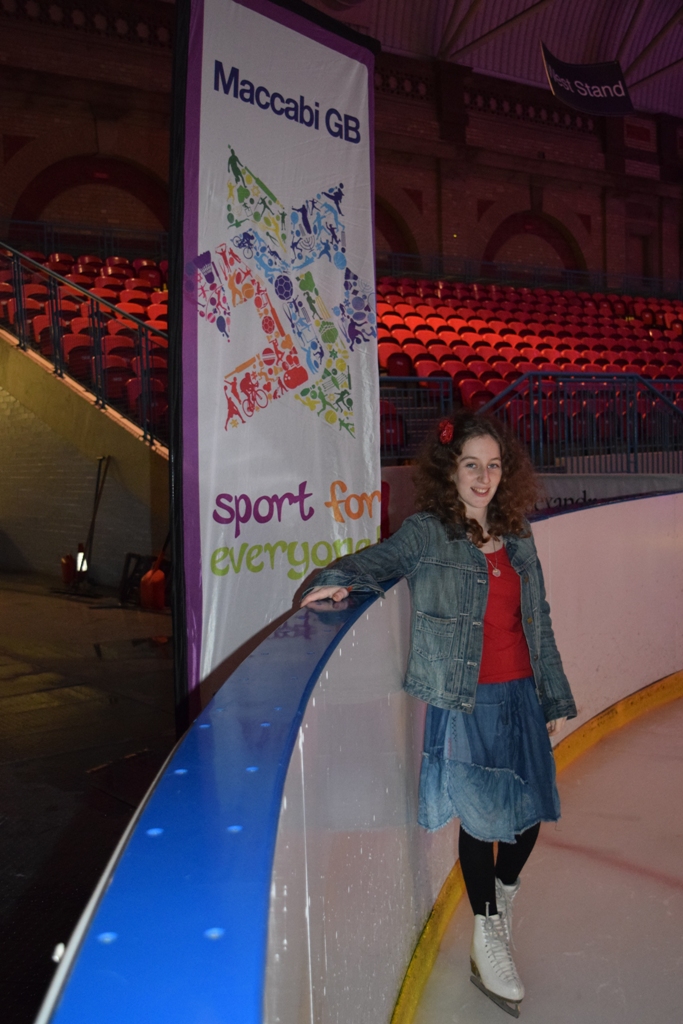 Gemma's mother, Jodie Sacks, spoke about what attending the Community Ice Skating Day meant to her daughter, who is deaf and has learning difficulties, "When Gemma found out about this event she was so excited as she has regular Ice Skating lessons before but has never used it in a Jewish, social environment, so this was really an amazing opportunity for her. She was off on the ice like a shot and socialising with loads of people all evening!
She continued, "Gemma has always done things in isolation so this event has given her the chance to be alongside other Jewish people, many of whom are her own age, and doing something she loves, which is incredible. Sport is one area of her life she thoroughly enjoys and she has already asked about attending similar events in the future."
The Community Ice Skating Day welcomed over 50 people to the North London site, with participants given coaching and pointers by professional Ice Skating coach, Karen Solomon.
Maccabi GB Event Co-ordinator, Valerie Parnes, said, "We always look to create new and unique sport, health and wellbeing events to engage Jewish people with different interests and bring the Community together as a whole. The Community Ice Skating Day was something we have been looking to introduce for a while and we're glad we did because all you see out on the ice was smiles. We cannot wait for the next MGB Community Sports Day [Community Cycling on 9th November]".
See all the fantastic pictures from the event in our PHOTO GALLERY
For more up-coming Maccabi GB 'Sport for Everyone' events, visit www.maccabigb.org/programmes-events