Community gets active and connects to Jewish Identity on latest Jewish Walking Tour of London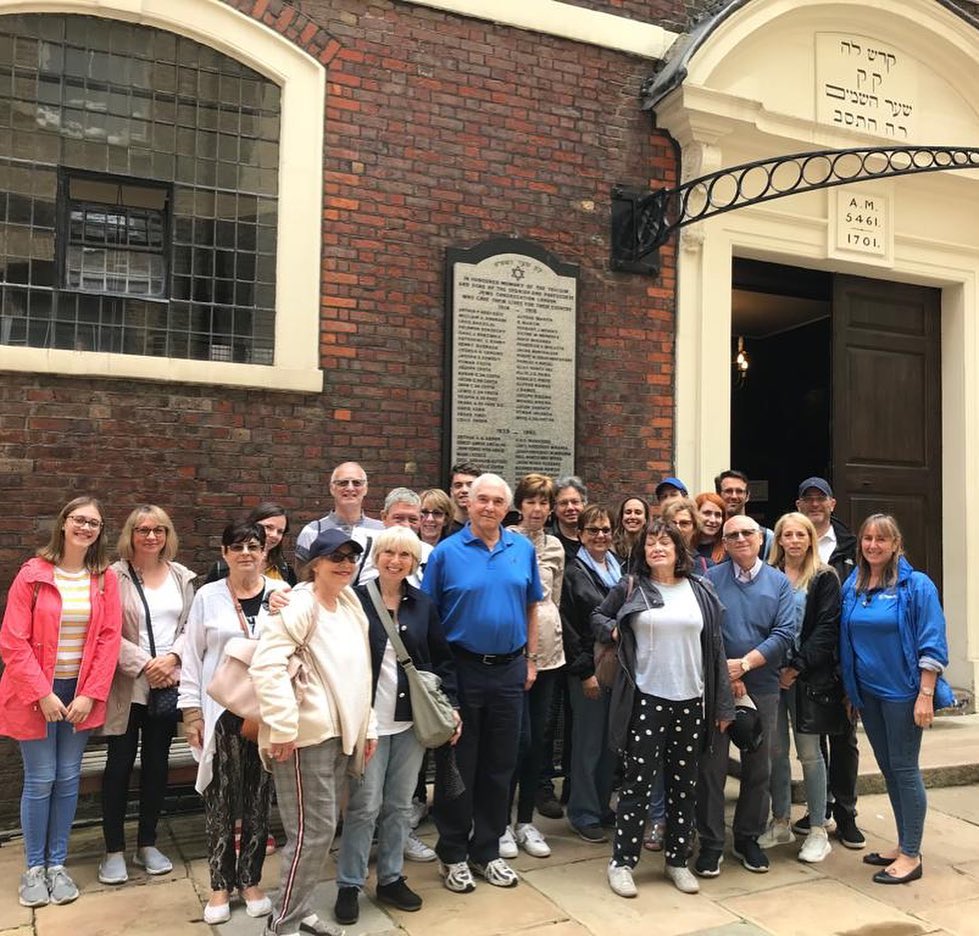 The latest Maccabi GB Jewish Walking Tour of London hit the streets of The City on Sunday with a sold out group visiting Jewish sites in the area.
The walk covered almost a thousand years of Jewish history, from the arrival of a Jewish community from Normandy in 1066/67 to the Kinder transport children.
Along the way, the group visited some of the most spectacular sites in The City, including Bevis Marks Synagogue, the offices where Benjamin Disraeli trained and the Great Synagogue in Old Jewry Street.
Participant, Varda Lemare said, "Our tour guide, Ian Fagelson, had a wealth of knowledge and took us to some really interesting sites. For me one of the highlights was learning about the history of Bevis Marks Synagogue which included going inside and really appreciating the beauty of the venue. Everyone really enjoyed the morning and certainly came away having broadened their Jewish knowledge of the City of London and connected to their Jewish Identity."