Community well on track for Maccabi GB's unique Cycle Day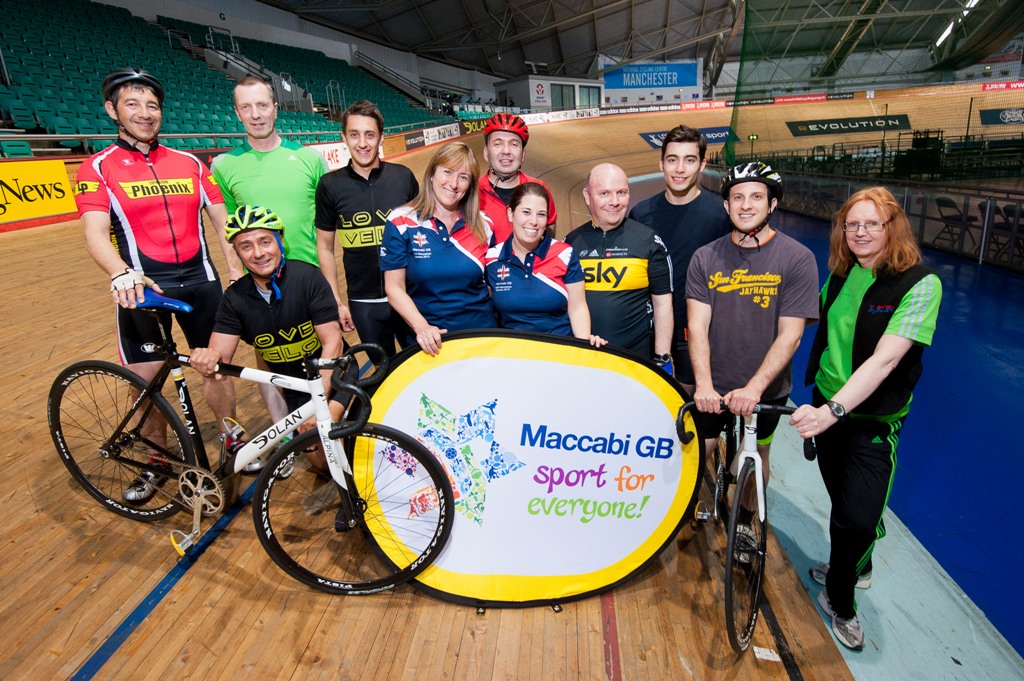 Maccabi GB provided an exclusive event on Sunday 12th May as members of the Community from across the UK got on their bikes and took to the track at the National Cycle Centre, Manchester Velodrome - considered to be one of the finest cycle tracks in the world.
All those involved had never ridden on an indoor cycle arena before and they were in for a treat, following in the tire tracks of the likes of Sir Chris Hoy and the Olympic gold medal-winning Team GB.
The day began with an hour under the tutelage of a professional Cycle Coach, learning the specific skills that separate track cycling to the road variety, whilst getting acclimatised to the track. The second hour saw a number of friendly competitions held between the participants. One of these was 'Fastest Lap Time', which was won by Lee Bibring in a time of 21.19 seconds.
Although Maccabi GB provides a number of Community Sports Days throughout the year, it was the first event under the 'Sport for Everyone' banner that was hosted in Manchester in 2013. The last Community Cycle Day was at Herne Hill Velodrome in October 2012.
Speaking about the Community Cycle Day Maccabi GB's Event Manager, Elizabeth Fishel, said, "It was really exciting to host a Maccabi GB event in such unique surroundings. We always aim to provide the Community with a variety of different sporting occasions, in different settings, but our ability to do so [at the National Cycle Centre] shows our ambition for the 'Sport for Everyone' Programme. It was also important that we hosted an event in Manchester so that we could reach other areas of the Community who have a keen interest in sport, but perhaps could not attend events in London. This is just the latest project where we have welcomed participants from across the country and we look forward to bringing the UK's Jewish Community together in the future. Also, we host a Weekly Cycle Club for cyclists of ranging abilities, so we hope this will encourage more people to stay active on a weekly basis."
See the great photos from the day
For more information on Maccabi GB Cycling visit www.maccabigb.org/mgbcycling