COMMUNITY PRAISED FOR DETERMINATION TO DONATE TO DISADVANTAGED DIASPORA DURING MITZVAH DAY 2016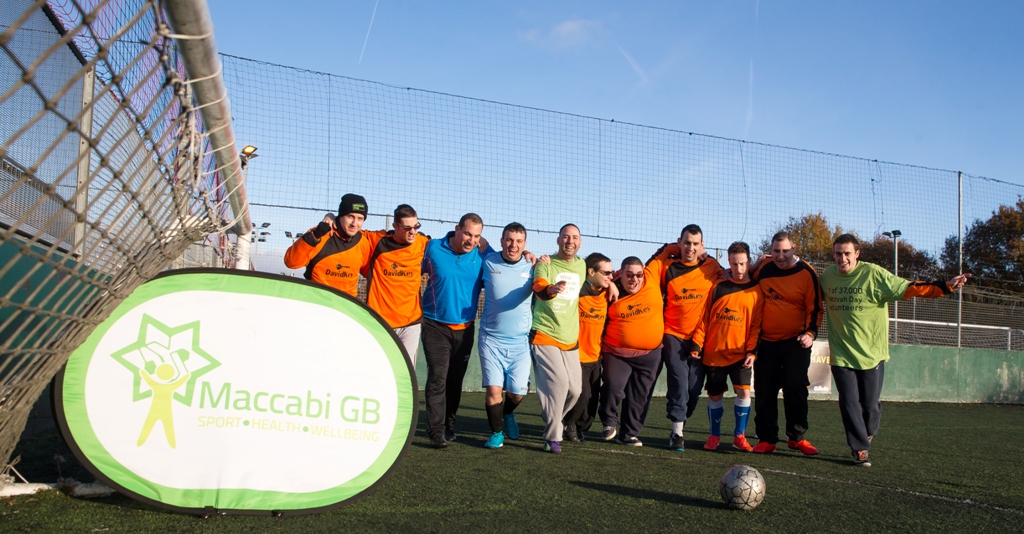 Kit drive held alongside integrated football session for participants with learning disabilities

With Jewish people across the UK doing their part for Mitzvah Day 2016 – the day of social action and performing good deeds - Maccabi GB led a number of sports-based initiatives by leading a second-hand kit drive for impoverished families across the world whilst also hosting an integrated football session for members of the Community with learning difficulties.
The kit drive, in collaboration with KitAid and Affinity Water, saw hundreds of pieces of surplus sports equipment donated to Maccabi drop-off points across the country. They will be sent around the world to disadvantaged Jewish and non-Jewish people benefit from the donations. Many have to survive the up-coming winter months in colder temperatures – in some countries, even as low as -35 degrees Celsius. Some families have to make the difficult choice whether to spend their earnings on food or clothing – a decision that Maccabi GB hopes to make a little bit easier after the fantastic donations from the Community.
Families, footballers and other athletes from across the UK rallied together to drop off old shirts, shorts, tracksuits and socks into designated donor buckets at sports grounds, including Maccabi GB Southern Football League (MGBSFL), Maccabi GB Junior Primary League (MGBJFL) and Manchester Jewish Soccer League (MJSL) drop-off points at Maccabi London Brady, Woodhouse College, Manchester Maccabi and The Hive. All donations will make a huge difference to the families who will receive the clothes.
Speaking about Maccabi GB's involvement in Mitzvah Day and the donations received, Maccabi GB Event Coordinator, Valerie Parnes, who oversaw the initiative for MGB, said, "Every year the donations from the Community for our Second-Hand Kit Drive get bigger and bigger. It shows how important this cause is to a lot of people and how inspiring Mitzvah Day is in calling Anglo-Jewry to action. These donations will make a huge difference to impoverished people across the globe and we want to thank everyone who donated for doing their part and doing a Mitzvah! Thank you also to Mitzvah Day for hosting such a worthy day and making an immense difference."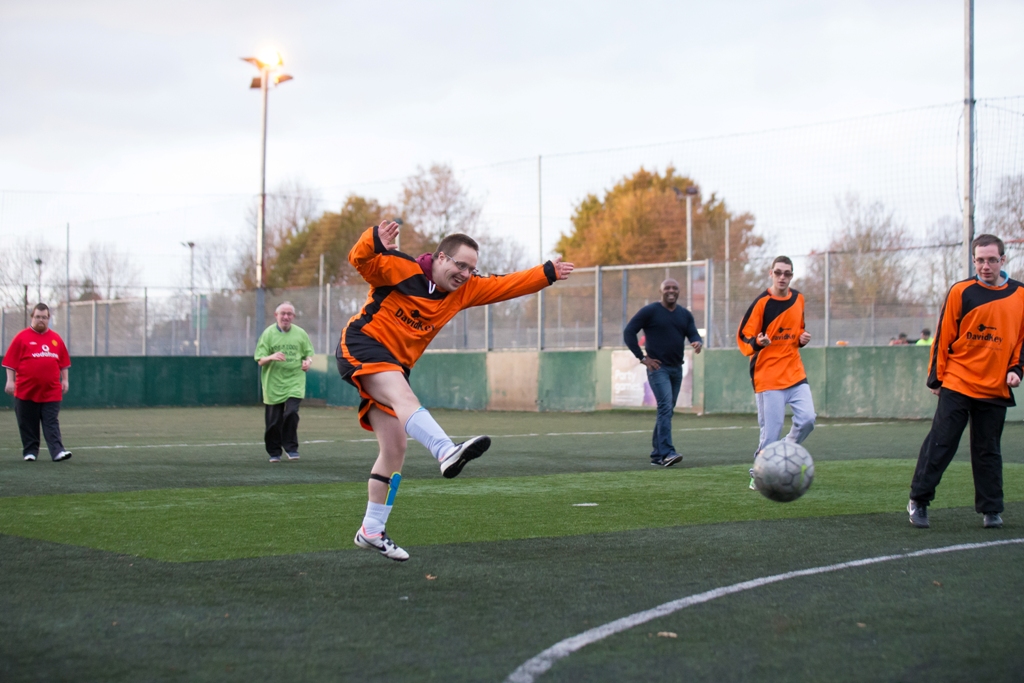 As well as the kit drive, Maccabi GB did a mitzvah closer to home by hosting a unique football session for members of the Community who have learning disabilities. The session, held at Mill Hill PowerLeague, was put on in conjunction with Kisharon and Langdon and involved participants learning football skills from Maccabi GB's qualified coaches, before taking part in an integrated football match.
Maccabi GB's Head of Sport & Community Partnerships, Neil Taylor, spoke about the football session, "Seeing as this session was run in conjunction with the Second-hand Kit Drive the whole of Mitzvah Day has gone incredibly well. The participants do not get many opportunities throughout the year to take part in sport, so it is an absolute privilege and mitzvah for us to provide this football session for them. Maccabi GB's Sport, Health & Wellbeing Programme encourages everyone to get involved in sport, regardless of age, background or ability level and our Mitzvah Day session fits in with this ethos perfectly. We would like to thank Kisharon and Langdon and all those who were involved in the day."
Laura Marks OBE, founder and chair of Mitzvah Day, said: "The Maccabi GB integrated football session with Langdon and Kisharon is always one of our favourite Mitzvah Day events. It is truly something that brings people together and, combined with a kit drive to help some of the most vulnerable in our society, is a great example of Mitzvah Day in action."
Chief Rabbi Ephraim Mirvis said: "Every single project is a most wonderful testament to the generosity, selflessness and community spirit shown by so many on Mitzvah Day. In our increasingly challenged world, this opportunity to celebrate the very best of society is of enormous value."
SEE ALL THE PHOTOS FROM THE INTEGRATED FOOTBALL SESSION IN OUR GALLERY
For up-coming Maccabi GB events visit www.maccabigb.org/programmes-events