Community's Prized Pooches Get Active with Maccabi GB
The 2018 Maccabi GB Community Dog Walk & Show took place on Sunday with more than 250 members of the Community and 80 prized pooches.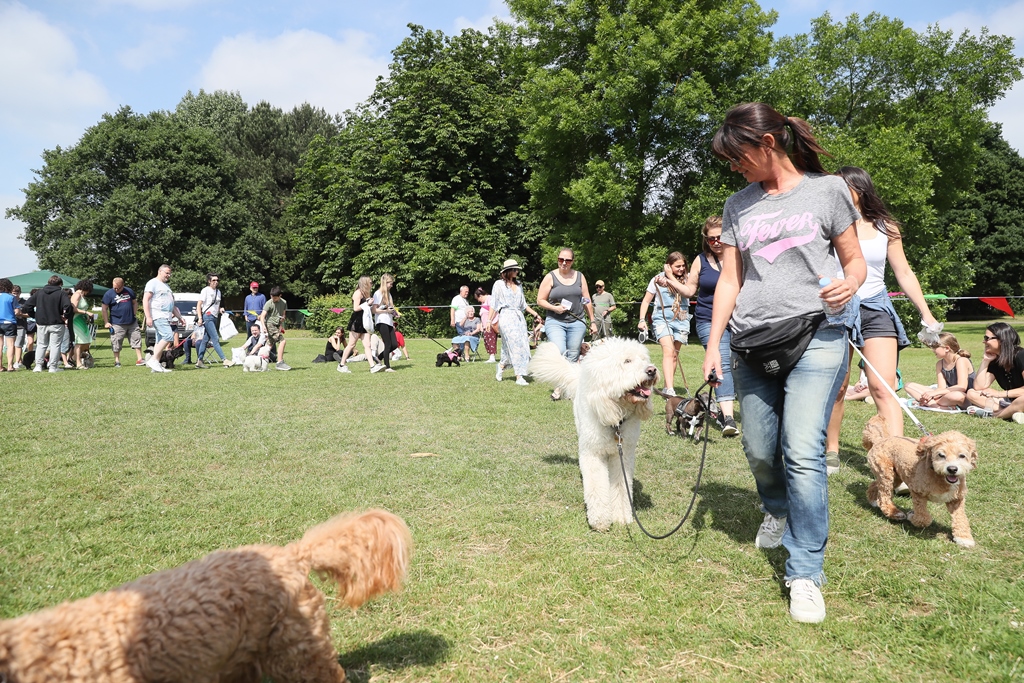 The unique, annual event, held at Mill Hill Park, allowed members of the Community to get active and enjoy the great outdoors with their four legged friends. The event got underway with a walk around a designated route before participants were able to visit a number of stalls including groomers, trainers, walkers, vets, the RSPCA, Camp Simcha Therapy Dogs, and dog accessories.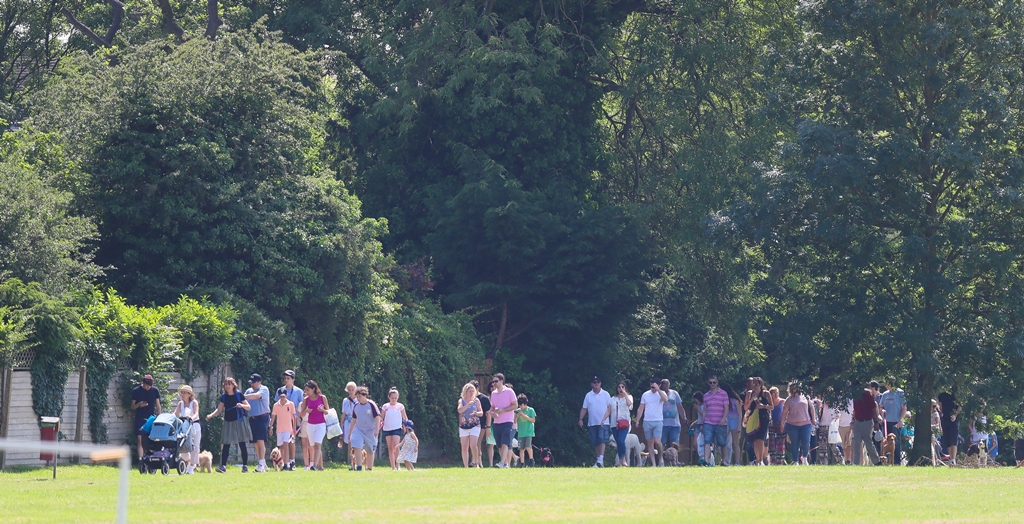 With the sun shining, the participants looked on at the exciting agility display carried out by from Ridinghood Agility Club and received some training tips and tricks from specialists K9 consulting. Before the competitions began, owners enjoyed the bouncy castle and had their face painted or glitter tattoo.
The competitions, which were the highlight of the day, allowed the owners to show case their furry friends in a number of different categories. The awards included "Dog with the Waggiest Tail", "Best Rescue Dog", "Quickest to Sit", "Cutest Pup", "Gorgeous Golden Oldie" and "Dog the Judges would most like to take home"
Speaking about the event, Maccabi GB's Valerie Parnes, said, "A superb day was had by all at the 8th annual Maccabi GB Community Dog Walk & Show. Over 80 dogs and 250 people enjoyed the agility display, the fun competitions and a gentle stroll around the park on a beautiful summer's day. It was great to see so many families with their beloved dogs from the Jewish Community come together for a fun afternoon. Our events are for an active Jewish community, including those with four legs, and the Maccabi GB Community Dog Walk shows just that.
"A special thanks has to go to our event sponsors, PoochPlay, Sports Centre Shop and Dog on the Hill as well as our exhibitors, Camp Simcha, Sharon Caplan, Colindale Police Station, Jayne Dula, H & H Dog Grooming, K9 Consulting, Mill Hill Fire Station, Montydog Bandanas, Photographic Synergy, Ridinghood Agility Club, RSPCA Barnet, Tara's Pet Taxis, Topsy Tumblers and Wood Street Veterinary Hospital,."
The full list of winners are below:
Dog with the Waggiest Tail
Treacle and the Joukovski Family
Best Rescue Dog
Jojo and the Morris Family
Quickest to Sit
Marley and the Harris Family
Cutest Puppy
Cally and the Sher Family
Gorgeous Golden Oldie
Roxy and Karen Mogliner
Dog the Judges would most like to take home
Bruno and Heather Lipitch
Official photo gallery from this event can be found here