Community stays active with first Mid-week Maccabi GB Jewish Walking Tour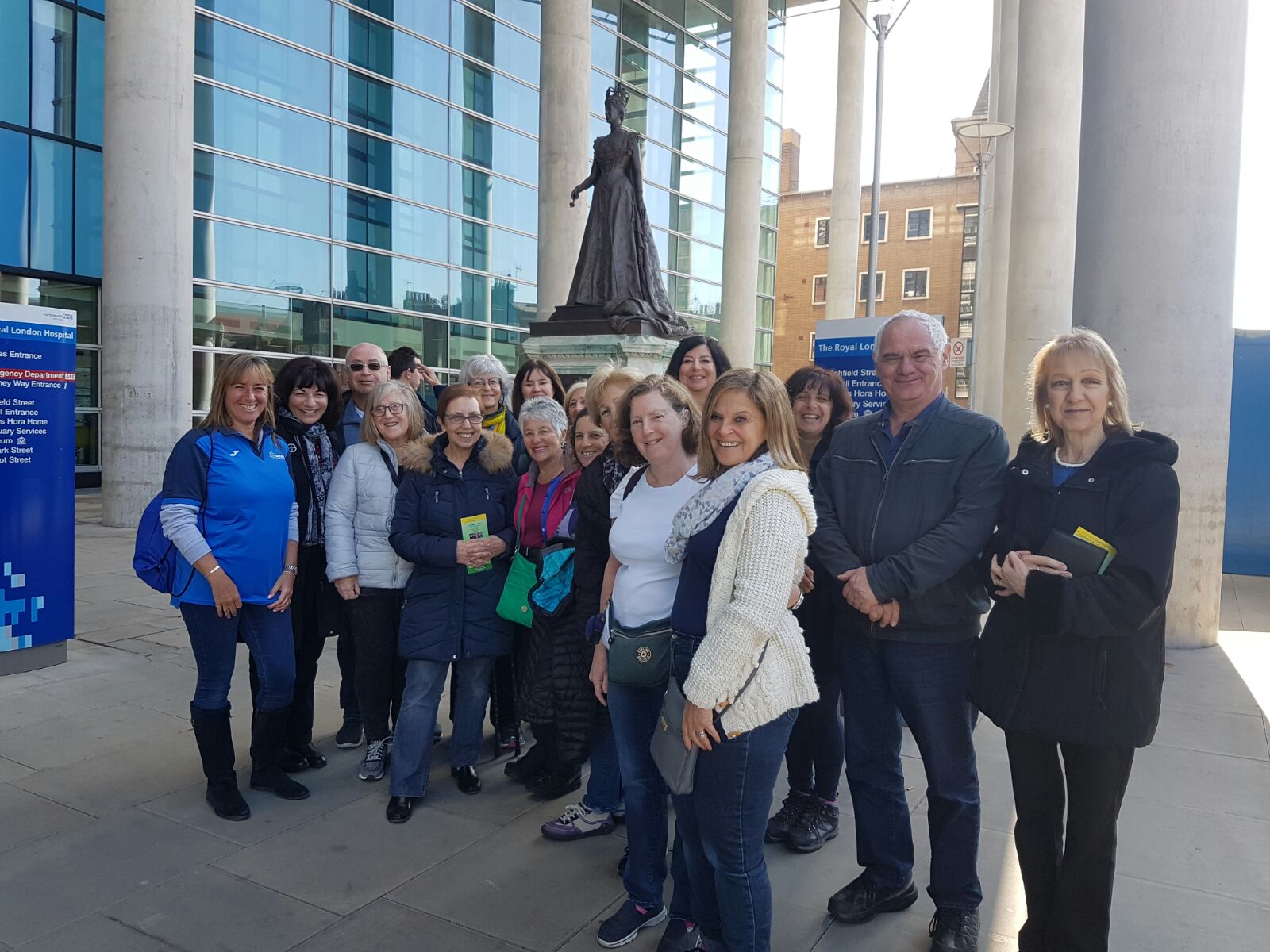 The latest Maccabi GB Jewish Walking Tour of London took place on Wednesday which saw another sold out group of walkers take to the streets of the East End.
The sold out group met outside Whitechapel Tube where they walked to Royal London Hospital to hear about the good work the Princess of Wales, Princess Alexandra, did there.
They visited the original Brady Centre which was set up by Miriam Moses as the first Brady Club for Girls and then in 1943 she was involved with setting up the League of Jewish Women.
Other interesting sites included Rinkoffs, the last remaining Jewish bakery in the East End, as well as Alice Model and her maternity hospital.
Finishing at Brick Lane/Cable Street, the group learnt about Hannah Billig, a popular British-Jewish doctor and her war-time efforts which led to her being called "The Angel of Cable Street".
Maccabi GB Event coordinator, Janice Aarons, spoke about the success of the MGB Jewish Walking Tour, "It's great to see so many members of the community get active at these tours. The mid week walking tour gives more people the opportunity to stay active during the week and here interesting stories about the community along the way."
To join the next Maccabi GB Jewish Walking Tour visit www.maccabigb.org/walkingclub
For more up-coming Maccabi GB events, visit www.maccabigb.org/programmes-events