Elliott Simmons Maccabi GB Challenge Israel Tour Applications OPEN!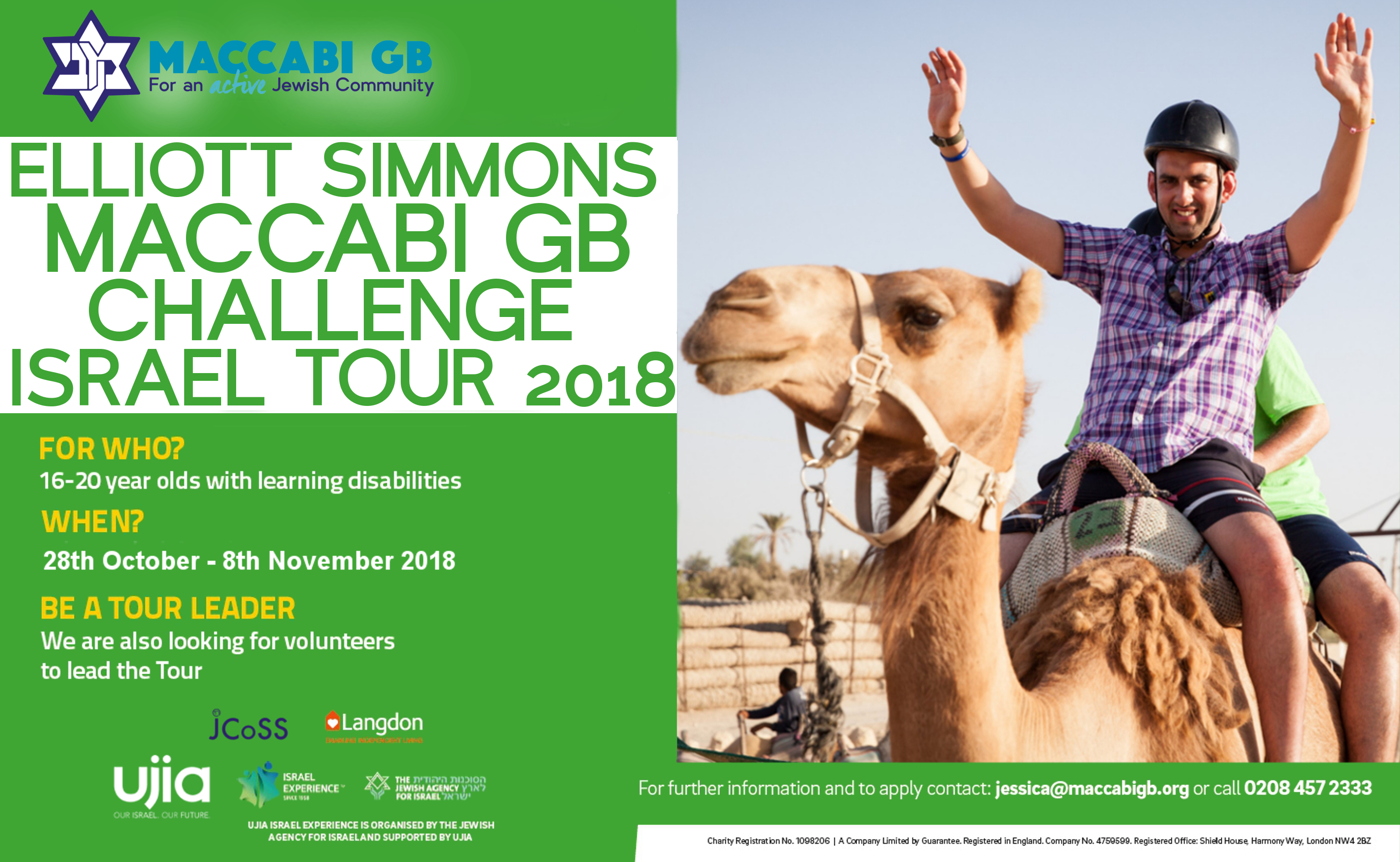 The Elliott Simmons Maccabi GB Challenge Israel Tour is a unique trip around Israel for young people with mild to moderate learning difficulties.
The next tour will take place from 28th November - 8th December 2018.
The tour is both exciting and challenging giving the participants a chance to experience the whole of Israel and connect with their Jewish identity.
The twelve day trip, which mirrors the traditional Israel Tour that Year 11's enjoy, enhances the lives of young people who might not be given the opportunity to go on the 'standard Israel tour'.
As well as cultural, historical, social and Jewish experiences, the participants will face activities and trips every day of the Tour which will 'challenge' them in some way.
To find out more information to see if your child is eligible email jessica@maccabigb.org or call us on 0208 457 2333.
Maccabi GB is also looking for volunteers to lead the Tour.