EURO VISION FOR SHAFRON AND TANNENBAUM AS THEY SET SIGHTS ON EMFT 2016 WITH UNVEILING OF SQUADS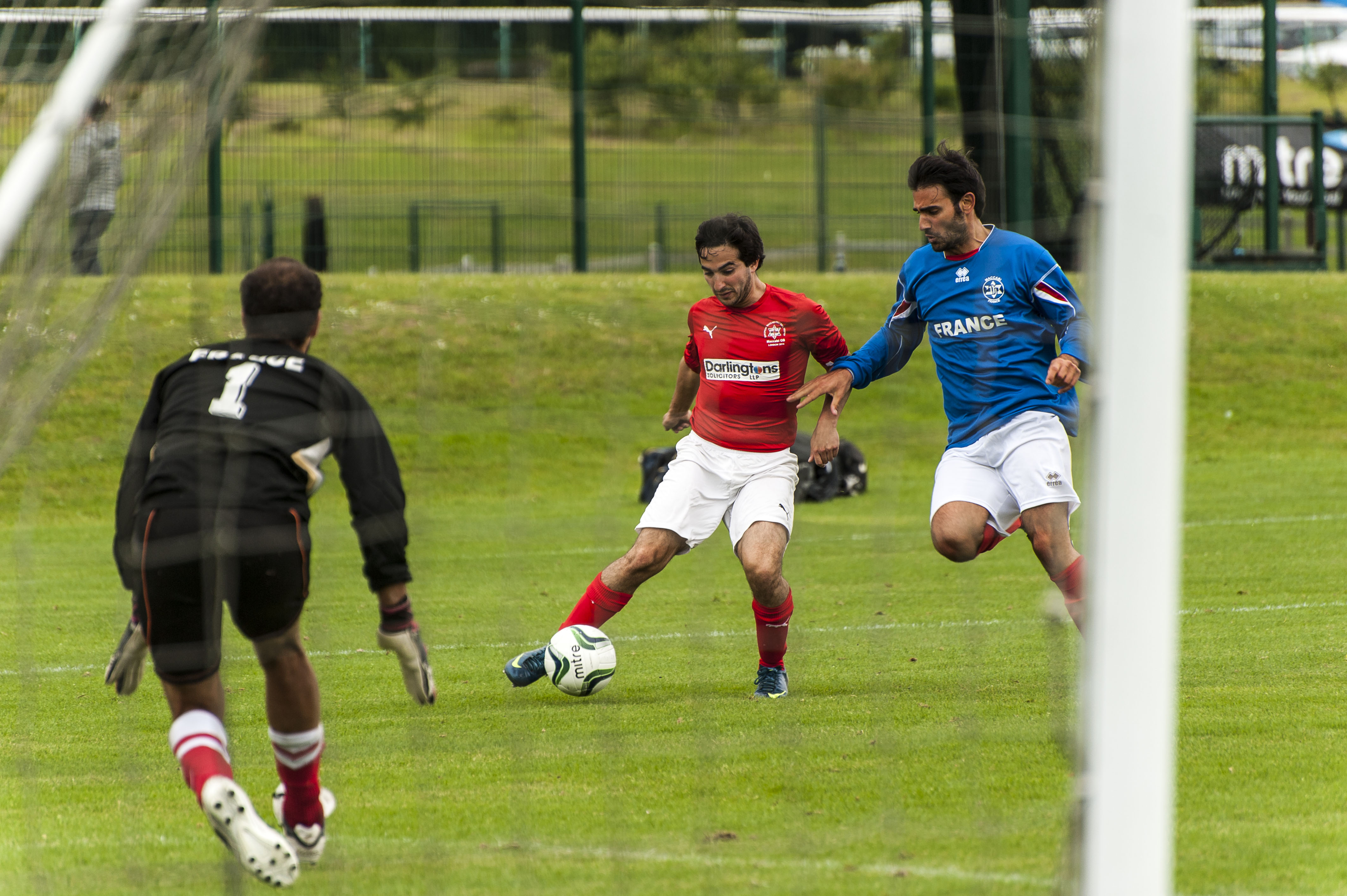 The 2014 EMFT was held in London
Maccabi GB, in partnership with UJIA and the Jewish Chronicle, is delighted to officially announce the Team GB Open Football and Futsal Squads which will compete at this Summer's European Maccabi Football Trophy (EMFT) 2016 in the Costa del Sol, Spain. As well as the cross-divisional spread of players who have been selected to represent Great Britain in the biennial competition, Daniel Shafron and Daniel Tannenbaum have been appointed as the Squads' Managers. Shafron will oversee the Football Team, with his namesake managing the Futsal side.
Both managers have cast their net far and wide across the Maccabi GB Southern Football League (MGBSFL) in finding athletes to play for Anglo-Jewry. Amongst the Open Football Squad are the likes of Hendon United pair Dovi Fehler and Ethan Zone, North London Raiders' Jake Yudelowitz and Redbridge Jewish Care's Daniel Garfinkle. Other inclusions from the MGBSFL Divisions 1 and 2 include Scrabble's Title-winning duo of Elliot Espinoza and Zak Mcleod plus SPEC's Zack Neiman and Athletic Bilbaum's Josh Pugh.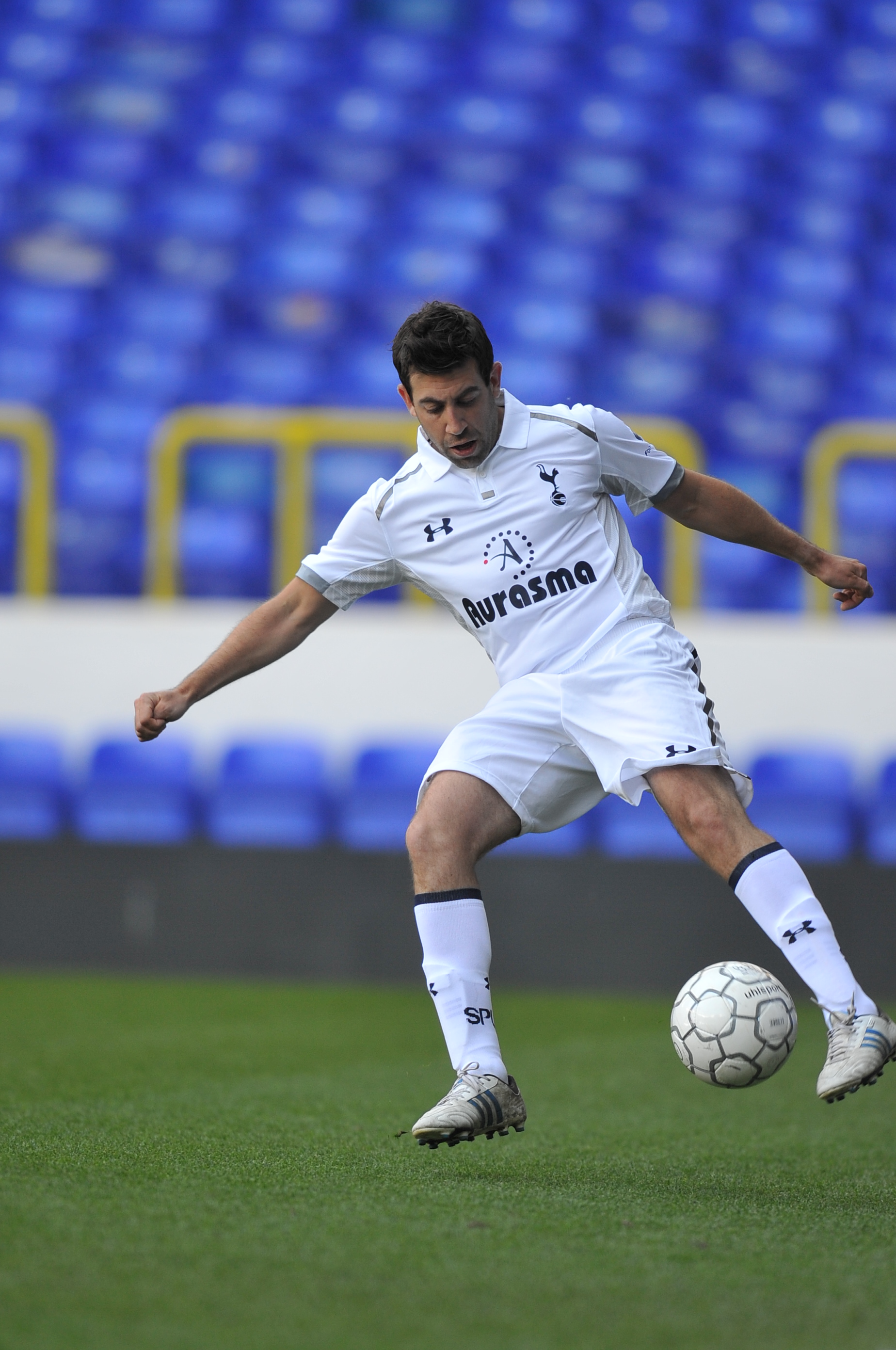 Daniel Shafron
The Futsal Squad consists of Player/Manager Tannenbaum as well as Leor Harel and Daniel Warwick (both Faithfold), former Faithfold striker, Jonathan Horwitz, and North London Raiders' Grant Waissel, who will play in goal for both squads.
The full squads are listed below:
Maccabi GB Open Football
Joel Barnett
Josh Bharier
Rob Blackman
Elliot Espinoza
Dovi Fehler
Svi Freedman
Daniel Garfinkle
Zak Mcleod
Ben Myers
Zack Neiman
Josh Pugh
Grant Waissel (GK)
Scott Waissel
Jake Yudelowitz
Adam Zaidman (GK)
Ethan Zone
Manager: Daniel Shafron
Assistant Manager: Josh Hambling
Maccabi GB Open Futsal
Leor Harel
Jonathan Horwitz
Daniel Warwick
Grant Waissel (GK)
Player/Manager: Daniel Tannenbaum
Head of Delegation: David Wolff
Speaking about his Squad, and his expectations from the EMFT, Daniel Shafron said, "This is an incredible opportunity to represent Maccabi GB at International level and all the boys are raring to go. We are preparing well and are delighted with the enthusiasm, commitment and drive from the players. They are an excellent, talented group and as long as they continue working hard, trying hard and have belief going in to each of the games, we will have a great chance of bringing home gold."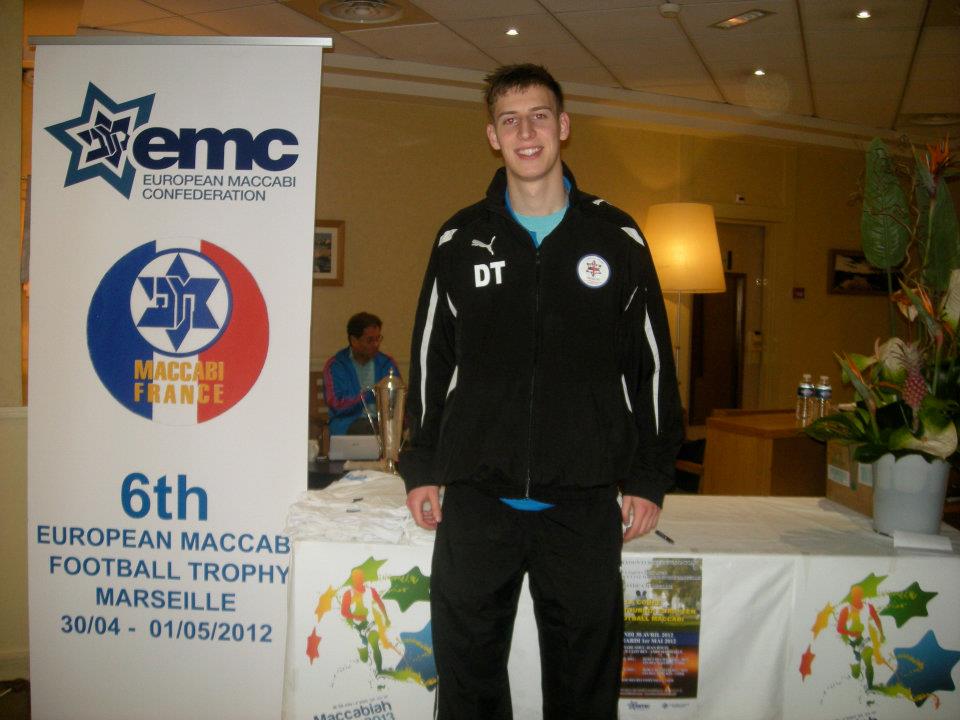 Daniel Tannenbaum played for Team GB at the EMFT in 2012
Daniel Tannenbaum added, "The Futsal Squad firmly believes that this is our version of Euro 2016 and we will give 100% when we are out there. Whilst we have a small team, we make up for it in heart and plan to savour every minute we are on that court playing for Maccabi GB. After competing in Marseille [at the European Maccabi Football Trophy] in 2012, I have seen first-hand that the camaraderie from this tournament is fantastic, with the opportunity to make some really great friendships, and this will no doubt be a great stepping stone next year's Maccabiah Games in Israel."
Great Britain have a proud history in this competition. They won the Open Football event in 2010, came second in 2014 – on home soil – and won the Open Futsal tournament the same year.
The EMFT brings together the top Jewish Football and Futsal sides from across Europe in a festival of Judaism, friendships and, of course, sport. This year Maccabi GB will compete against Maccabi Delegations including France, Germany, Holland and Spain from 16th-19th June.
For more information on the European Maccabi Football Trophy please visit www.maccabigb.org or call 0208 457 2333.