European Maccabi Football Trophy 2012 - Marseilles
Maccabi GB, in partnership with UJIA are pleased to announce the management team that will be leading the holders of this prestigious trophy to Marseilles to defend their crown at the European Maccabi Football Trophy.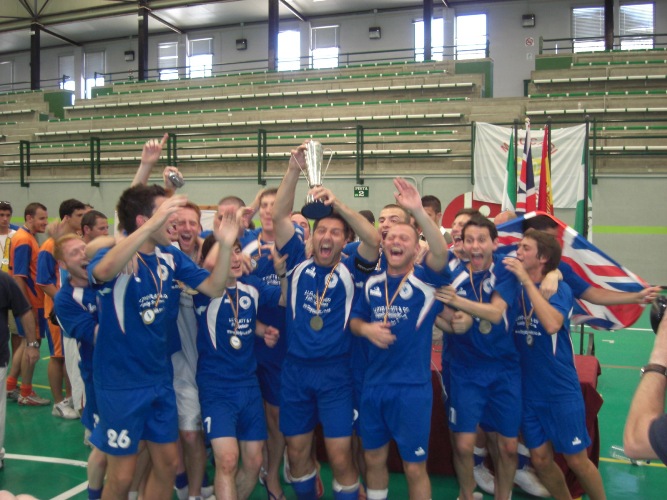 The sixth European Maccabi Football Trophy will take place in Marseilles, France from 29th April to 1st May and will see teams from a number of Maccabi organisations all over Europe take part in a 'festival of football'.
The Open Football team will be managed by Phil Peters and Jamie Slavin who led Maccabi GB to glory in Torremolinos in 2010. Phil and Jamie are both highly regarded young managers and currently manage in the Maccabi Football League with Norstar FC.
Speaking of his appointment Phil said, "Jamie and I were delighted to be asked to defend the European Maccabi Football Trophy which we won in Torremolinos in 2010. The chance to go and represent Maccabi GB in Marseille was just too good to turn down and we will go to France with the intention of bringing the trophy home once again.
"Like last time, we'd love to hear from players throughout the MSFL and the MJSL who might be interested in getting involved. We had a fantastic group of players last time spanning the 5 divisions of the MSFL. This might not be the Maccabiah Games but it is an opportunity to represent your country in an international Maccabi competition and fly the flag on the continent."
Maccabi GB Vice-Chairman and Head of Sport Daniel Collins added, "To have the opportunity to represent Maccabi GB in Europe is really exciting for everyone involved. With the management team we have in place I am confident that the Open team can retain the trophy and more importantly, enhance the reputation of Maccabi GB around Europe."
Maccabi GB will be holding trials in London and Manchester on the evenings of 12th and 19th February. If you are interested in representing Maccabi GB in Marseilles please contact Daniel Morris on 020 8457 2333 or email enquiries@maccabigb.org