FIRST EVER STREETWISE WORKSHOP IN THE EAST OF SCOTLAND INSPIRES CONFIDENCE IN COMMUNITY'S YOUTH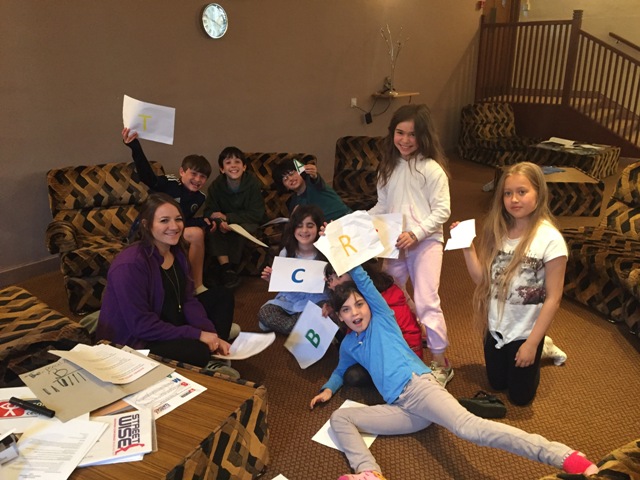 On Sunday 5th June 2016, Streetwise – a joint partnership between the CST and Maccabi GB – held the first ever series of Personal Safety and Personal Development workshops in Edinburgh, bringing together 25 young Jewish people from the communities of Aberdeen, St. Andrews and Edinburgh Hebrew Congregation.
The participants were between the ages of seven and 17 and were divided in two groups. The younger participants took part in sessions on topical issues such as online safety, how to respond to online antisemitism and bullying in all its forms (both online and in the playground). The Secondary School participants learned how to recognise and define Antisemitism, how to react to it and report it, street awareness, as well as how to keep track of one's online footprint and the risks involved in sexting.
The day's event was kindly hosted by Edinburgh Hebrew Congregation and a kosher lunch was delivered from Glasgow.
Speaking about the workshop and its impact within Scotland's Jewish Community, Streetwise Manager, Nathan Servi said, "Streetwise works tirelessly to ensure that young Jewish people across the UK have the confidence to live their everyday lives. In comparison to larger Jewish communities such as London or Manchester, those in the East of Scotland have few resources, training or opportunities to support their young people in their personal development. For this reason we are incredibly pleased to have engaged, through our sessions, such a large group of young Jewish people. The participants had genuine concerns in regards to Antisemitism, as many of them are the only Jewish student in their class and their school and therefore feel, from a very young age, the responsibility of representing the Jewish community and defending it from attacks.
"We felt proud delivering this workshop and are thankful for all the adult help in organising this special day, in the hope to provide the young people with confidence and knowledge to lead vibrant Jewish lives."