FIRST MACCABI GB & JEWISH CHRONICLE SCHOOL CHESS TOURNAMENT WINS APPROVAL ACROSS THE BOARD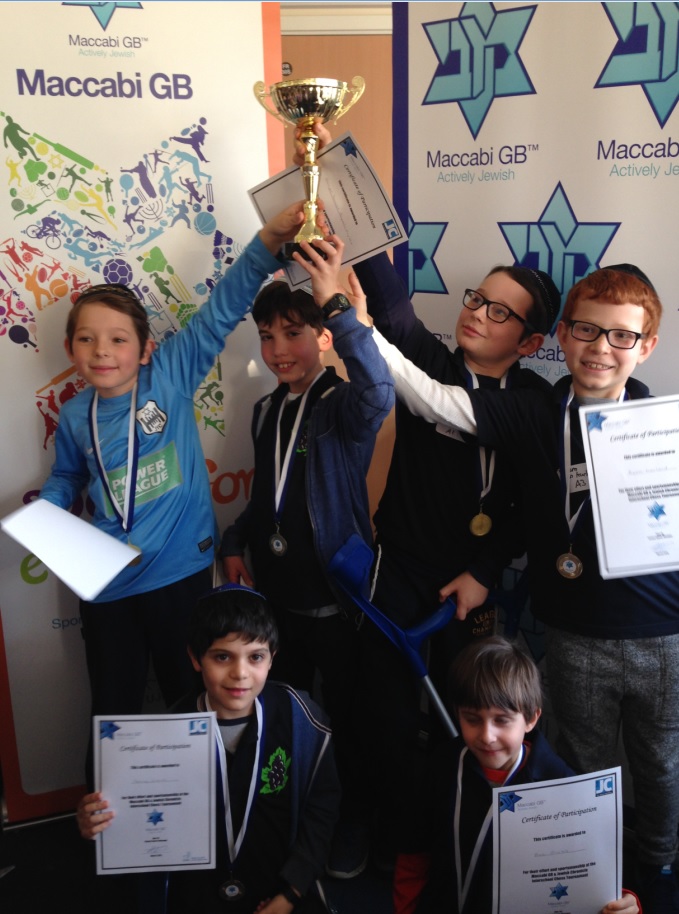 The first ever Maccabi GB (MGB) & Jewish Chronicle (JC) Interschool Chess Tournament took place on Sunday with 62 players, aged 7-10-years-old, taking part in the action.
Eight Primary Schools entered in the maiden event, held at Immanuel College, Bushey. The players competed in 12 teams of five players. Teams would play five matches with every player facing-off against one opponent from each School team whilst their teammates played their matches against the corresponding opponent from the same School at the same time. Results were determined via a 'best of five' outcome from the five individual games in a match. When the final 'checkmate' had been made it was Kerem A who won first place with Eden Primary and Kerem B taking the second and third awards respectively.
Maccabi GB's School & Sports Manager, Alex Elf, spoke about the event, "This tournament came about due to high demand from our Community's Schools, including a number of parents, so when we knew there was a lot of interest we got started on organising the event straight away. Since [Maccabi GB] established our Sport, Health & Wellbeing Programme two years ago, our aim has always been to encourage members of our Jewish Community to maintain a healthy lifestyle. We have proof here today that these not only means an active body, but an active mind too. We want to wish all these participants a huge Mazel Tov for being a part of this tournament today and thank you to all the schools, teachers and parents who made this possible. We will definitely be holding a similar event in the near future."
For a full list of Community Schools Sports Tournaments and events visit www.maccabigb.org/programmes-events.