FRANCE RETAIN IN SPAIN AS MACCABI GB EARNS SILVER AT EMFT 2016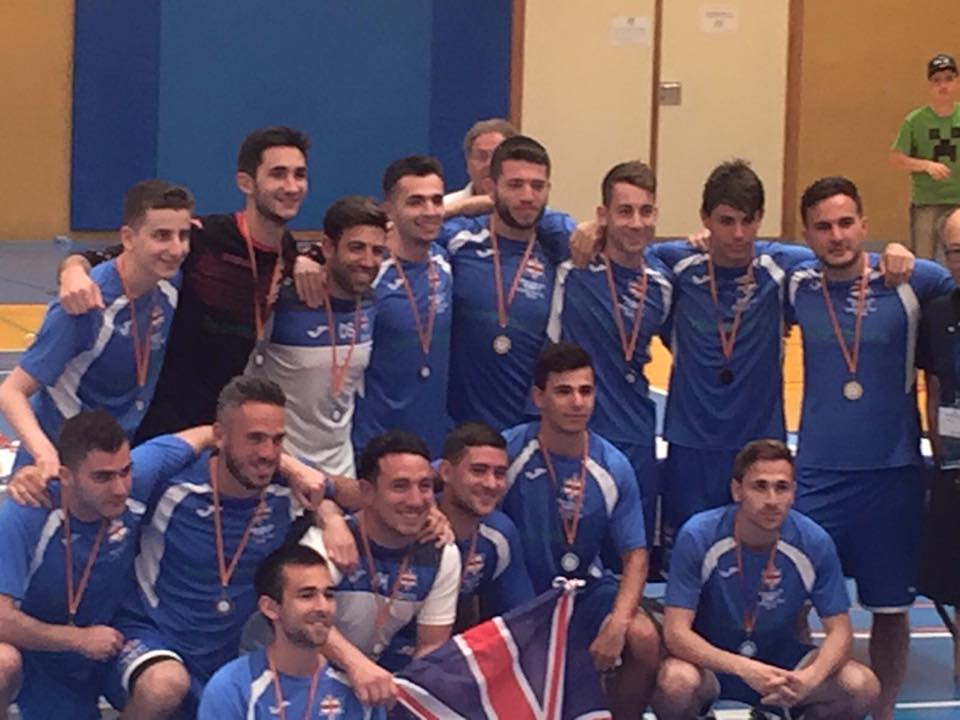 Even with the UEFA European Championships well underway, there was only one major tournament that had the Community on the edge of their seats this weekend as Maccabi GB flew out to Spain to compete in the European Maccabi Football Trophy (EMFT) 2016. With some of their Euro-counterparts playing already, it was up to the Maccabi Delegations to show them how to win silverware in the prestigious, biennial Jewish Football and Futsal competition. Maccabi France were the dominant force of European, Jewish Football as they won the title in Open Football, retaining the trophy they won in 2014, with Maccabi GB finishing second. It was a similar story in the Futsal event as France and Great Britain took the one-two.
Things started badly for Team GB on the pitch as Daniel Shafron's team lost 4-1 to France; Zak Neiman with the sole score for MGB. This immediately sent the side to the bottom of the table, with all countries playing each other in a league format. However, they had an instant chance to redeem themselves, and they did so with aplomb, with a 9-0 demolition of Maccabi Spain following in the afternoon. Daniel Garfinkle hit a hattrick with Zak McLeod adding a brace to an all-round outstanding performance. After a traditional Maccabi Shabbat that night and Saturday – and a chance for Great Britain's young athletes to create new, Jewish friendships with their European counterparts – the sport resumed on Sunday with Maccabi GB exacting revenge on Maccabi Germany for beating them in the European Maccabi Games 2015 in Berlin less than 12 months prior. Dovi Fehler got the games' sole goal. With other results going their win MGB justly earned the runners-up place for the second-consecutive EMFT.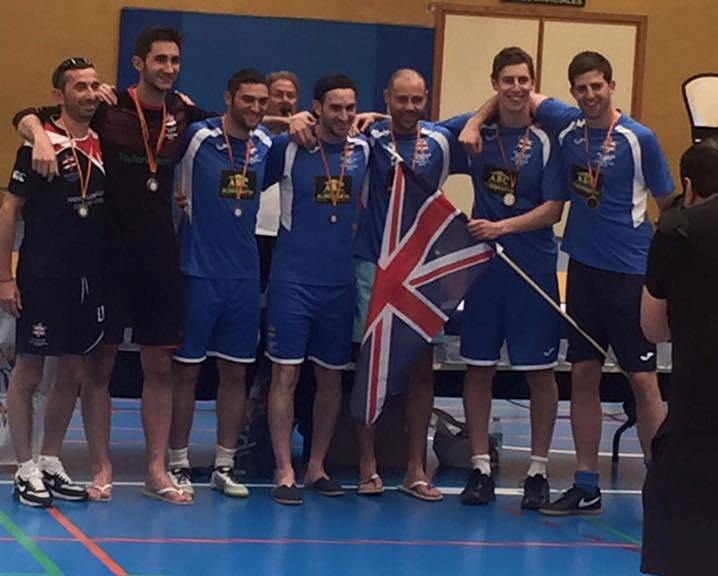 Maccabi GB also did their country and Community proud in the Futsal competition. With a Matt Stock-inspired, 6-4 win versus Maccabi Spain in their opening fixture, they fell 6-0 to a talented Maccabi France team. This was followed by a resounding 9-3 victory against Jewish Futsal specialists, Maccabi Holland, with Player/Manager Daniel Tannenbaum mirroring Matt Stock from the previous game and bagging a hattrick. Leor Harel and Matt Stock hit two apiece with Jonathan Horwitz and Daniel Warwick getting one each. A final-day win against Maccabi Madrid had Team GB - who were sponsored by ABC Estates - finishing second, in Silver Medal place.
The event was concluded with a medal ceremony for all the winners and runners-up. The winning teams also received a trophy for their efforts.
The three day tournament welcomed European Jewish Footballers and Futsal players from the likes of Maccabi France, Maccabi Germany, Maccabi Holland and Maccabi Spain entering the event as the host nation. In total, the EMFT engaged over 200 people over the whole weekend, with special guest Motti Tichauer, Chairman of the European Maccabi Confederation, in attendance.
Maccabi GB's Open Football Manager, Daniel Shafron, spoke at the conclusion of the EMFT, "All round it was a fantastic experience for everyone involved. The squad did themselves proud on and off the pitch and I couldn't have asked for a better group of boys to share this experience with. We are very proud of our achievements and will long live in the memories of each and every player."
Daniel Tanenbaum, Team GB's Open Futsal Manager, added, ""This is a huge achievement for our team and Maccabi GB Futsal as a whole. Our team of six had never played the sport competitively before and we beat two established Maccabiah teams in Spain and Holland. Every player put in their shift and got on the score sheet at least twice and if we didn't have to play a strong France team straight after a tough game against Spain, we could have potentially won Gold. A special mention goes to Grant Waissel who played for both teams in goal and was an absolute rock and also to Laurence Myers who was a fantastic Coach throughout the tournament."
The final standings can be found below:
Open Men's Football
Winners – Maccabi France
Runners-up –Maccabi GB
3rd place - Maccabi Germany
Open Men's Futsal
Winners – Maccabi France
Runners-up –Maccabi GB
3rd place - Maccabi Madrid
For more information on the European Maccabi Football Trophy please visit www.maccabigb.orgor call 0208 457 2333.