Gibson brothers the big hit at the 2017 Maccabi GB National Shuls Table Tennis League (NSTTL) Tournament
Three brothers from Kinloss Shul were the stars of Sunday's Maccabi GB National Shul Table Tennis League (NSTTL) Tournament which saw Mill Hill and Kinloss crowned 'Best in Community.'
Once again, one of the community's favourite events was sold out with an incredible 18 teams competing and a fantastic 20 spectators cheering on their Synagogues.
Gibson brothers of Kinloss Shul, Jonathan, aged 14 who holds a Top 100 under 15 ranking in the UK, Jacob, aged 12 and Benjamin, aged 9 (No.3 in the UK under 10) beat MGB NSTTL debutants Edgware Adath Yisroel to take the Junior A title. The Junior B title was won by a strong Mill Hill side.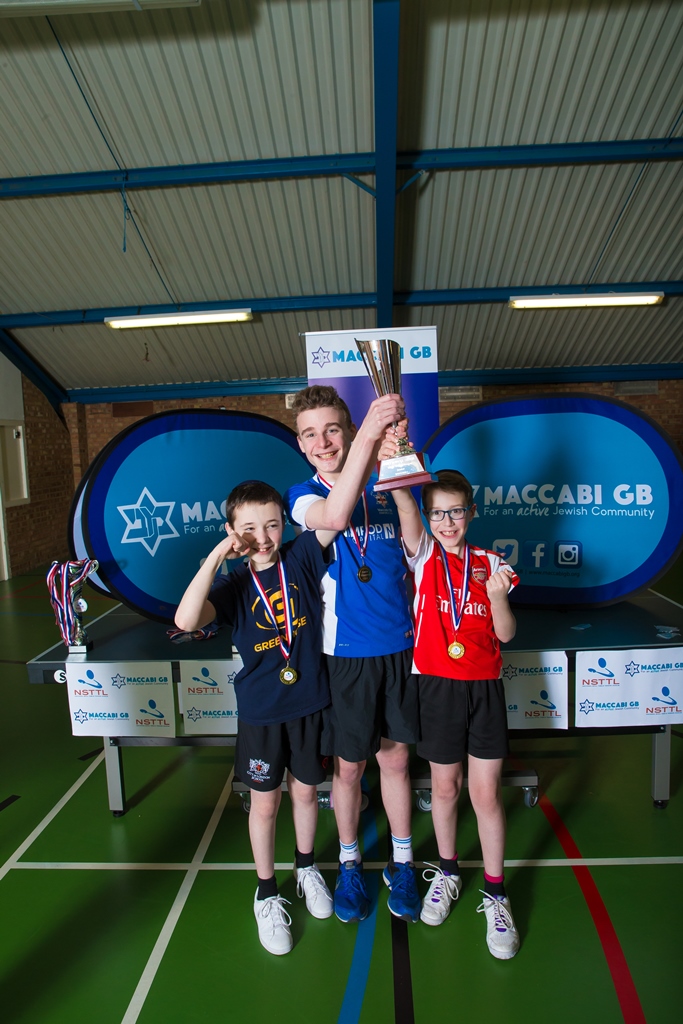 The event, held at Maccabi GB @ Kulanu, was doubly special for Mill Hill as they also won the Open tournament to beat newcomers Wembley Sephardi whose Kaye brothers stepped up from the Junior category for the first time. Mill Hill's experienced Dov Katz and Len Siskind, Team Maccabi GB Table Tennis Chair, were ably supported by Daniel Fisher, former Bnei Akiva Manchester, to take the title in a closely fought match. Meanwhile the Open B tournament was taken by Finchley Progressive who saw off Muswell Hill Shul.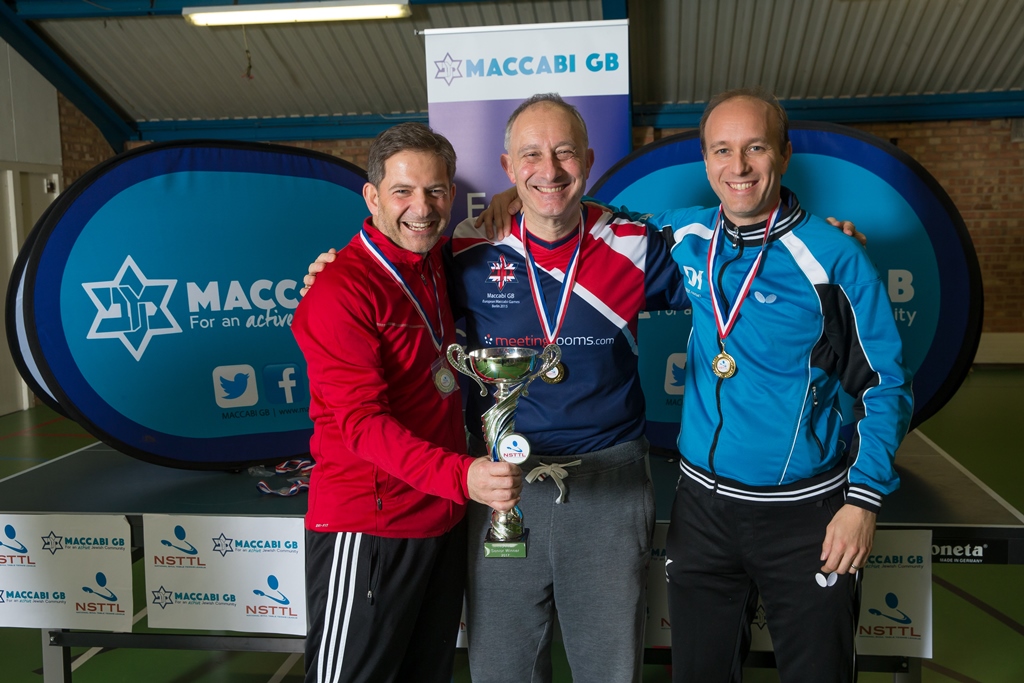 Co-organiser Adam Black let us know his thoughts for the day "Table tennis in our community just keeps getting stronger. It's the first year we've held the event at Maccabi GB @ Kulanu in Kenton and it was the perfect backdrop for a buzzing event."
Maccabi GB Table Tennis Chair, Jeremy Banks added "The emergence of a significant influx of new Juniors (and senior's), together with the rapid improvement of our known junior players, was key to the overall success of this growing event. An efficiently organised, captivating social and sporting spectacle...a huge thank you to all the team".
Maccabi GB Events Coordinator Janice Aarons said "The Maccabi GB National Shuls Table Tennis League Tournament continues to be one of the community's most popular events. It is clear that today has been a huge success. From another sold out tournament to welcoming a mix of new and familiar faces to this event. Not only are we encouraging the Shuls and Community to stay active through sport but seeing Juniors progress through the ranks each year is promising for the future of table tennis within the Community."
View the photo gallery from this event here
For all Table Tennis enquiries contact enquiries@maccabigb.org
For up-coming Maccabi GB events, visit www.maccabigb.org/programmes-events