Green pastures for Maccabi GB Lawn Bowls Israel Tour 2016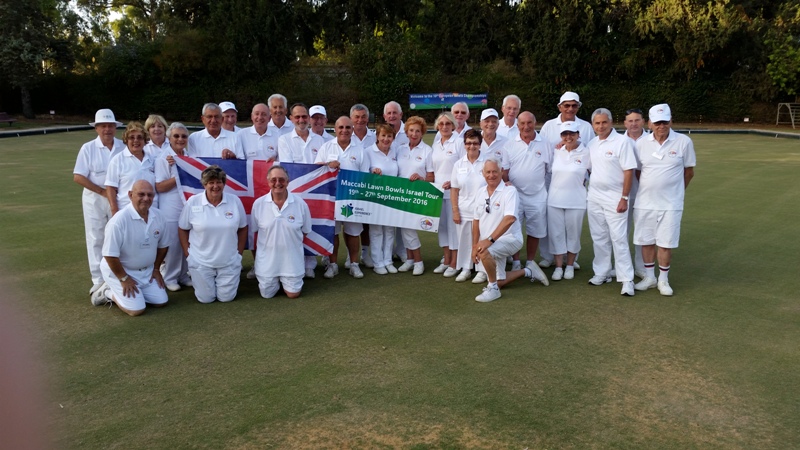 The Maccabi GB Lawn Bowls Israel Tour 2016 returned to the UK this week following an incredible nine days travelling around the country. The 46-strong delegation - including 32 bowlers - had successes against Haifa and Netanya Bowls Clubs while losing to Kiryat Ono, Savyon and a very strong Ramat Gan BC team.
The tour also included visits to historical, charitable and cultural sites such as Yad Vashem, Haifa Technion, Neve Landy Boys Home and Gan V'nof Youth Village.
The group were warmly welcomed in Israel and even toured around the Holy Land in the Maccabi Tel Aviv football team bus.
Stuart Lustigman, Maccabi GB Hon Vice President and the tour's leader, said, "Notwithstanding, this being the 6th lawn bowls tour, enthusiasm to travel the country and play bowls has not diminished and we never cease to be impressed by the achievements of this remarkable fledgling State.".