Streetwise Leadership take to the streets for All Aboard
Sunday 25th March 2012 saw 12 Streetwise Leadership participants take to the streets of Mill Hill and Golders Green for an All Aboard hosted "Apprentice" Hands on Event.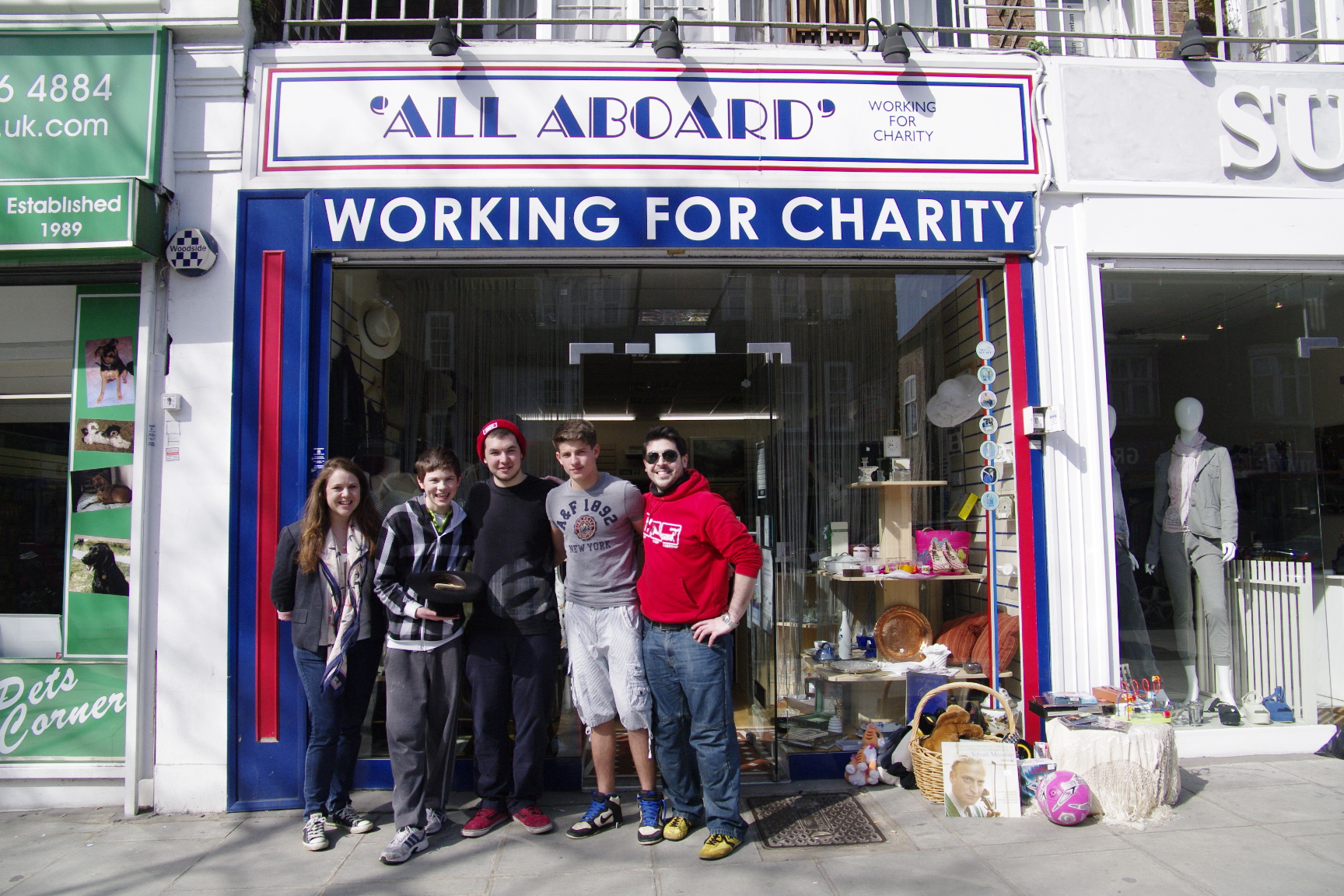 The day was split into three parts; first focussing on the importance of Tzedakah through an interactive activity, encouraging participants to share their thoughts and feelings. The second part, led by Carol Marks, All Aboard Chief Executive, gave participants a background to All Aboard, trained participants in customer service through role play, and provided a briefing in health and safety procedures.
Just like the popular TV series 'The Apprentice', our 12 young hopefuls were split into teams and briefed on their task for the afternoon. As well as generating sales in their allocated shop, each team was presented with a bag of 10 items. Their task was to sell as many of these items as they could in their allotted time.
After discussing their group strategy, teams were whisked away in people-carriers to their respective All Aboard shops. Spirits were soaring as the teams enthusiastically embarked on an afternoon of fun, fundraising and charity shop PR, with leaflets and collection tins in hand. Having set up sale stands outside each shop, groups coaxed new customers in left, right and centre.
At 4.30pm, groups arrived back in the Board Room to evaluate the day. Energy levels were running high, with stories and experiences being shared by all involved. After revealing sales results and 10-item task achievements faces were beaming, with everyone feeling incredibly positive after achieving great results, and having contributed significantly to a worthy cause.
Streetwise Project Worker Emma Nagli said "The Hands on Event was an incredibly enjoyable day; it was inspiring to see our Leadership participants engage both educationally and practically from start to finish".
For more information about All Aboard please contact Carol Marks, Chief Executive of All Aboard Shops on 0208 381 1717.
For more information about the Streetwise Leadership Programme please contact Nathan Servi, Streetwise Leadership Manager, on 0208 457 2331 or nathan@streetwisegb.org.