HUNT BEGINS FOR JEWISH SPORTS STARS OF THE FUTURE AS JCC MACCABI GAMES LAUNCHED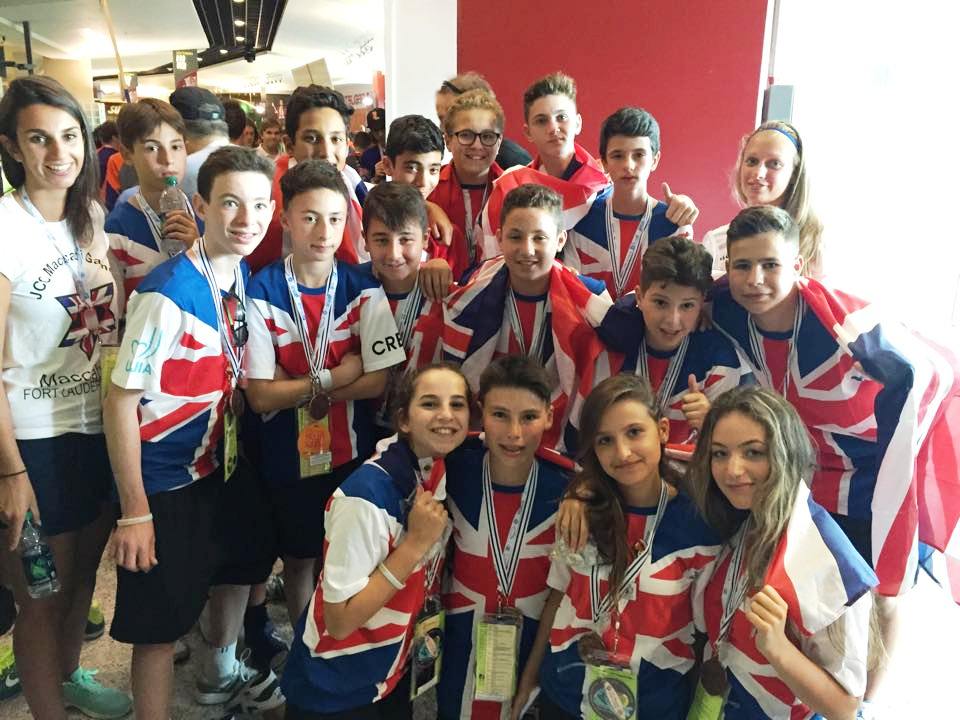 Maccabi GB, in partnership with UJIA, is delighted to announce that applications are now open for young athletes to represent Great Britain at next summer's JCC Maccabi Games in Stamford, Connecticut in August 2016.
Maccabi GB will be looking to build on the success of this summer's JCC Maccabi Games, where the Delegation returned from Fort Lauderdale, Florida with a fantastic 79-medal-haul.
Applicants who fall into the U13-U16 category and who want to represent Great Britain are encouraged to apply as soon as possible, as the demand for places is so high. For the first time, the British Delegation will be competing in eight disciplines – Football (Girls and Boys), Lacrosse (Girls), Swimming (Girls and Boys), Tennis (Girls and Boys), Table Tennis (Girls and Boys), Dance (Girls and Boys) and, for the first time, Golf and Boys Basketball. The delegation is also looking to recruit Coaches/Managers for each squad, all of whom must be over the age of 21.
Maccabi GB's Janice Aarons, who will be overseeing Great Britain's JCC Maccabi Games 2016 Squad with her husband Ian, said, "The JCC Maccabi Games is one of the cornerstones of our International calendar. It is unique in that it gives many young athletes their first taste of sporting competition outside of the UK, and also provides them with countless Jewish experiences and friendships with fellow Jewish young people from across the world which they will always remember. Of course, we are looking to take a sizeable Delegation and with more sports on offer than last year we are excited to see what young, Jewish talent is out there across the UK."
The JCC Maccabi Games is an annual event held in America for young, Jewish athletes. Next summer it will be held from 4th-14th August.
For more information on the JCC Maccabi Games and to apply, please visit www.maccabigb.org/jccgames or call 0208 457 2333.