ISRAELI TORCH DELEGATION AND JEWISH SCHOOL CHILDREN VISIT HOUSES OF PARLIAMENT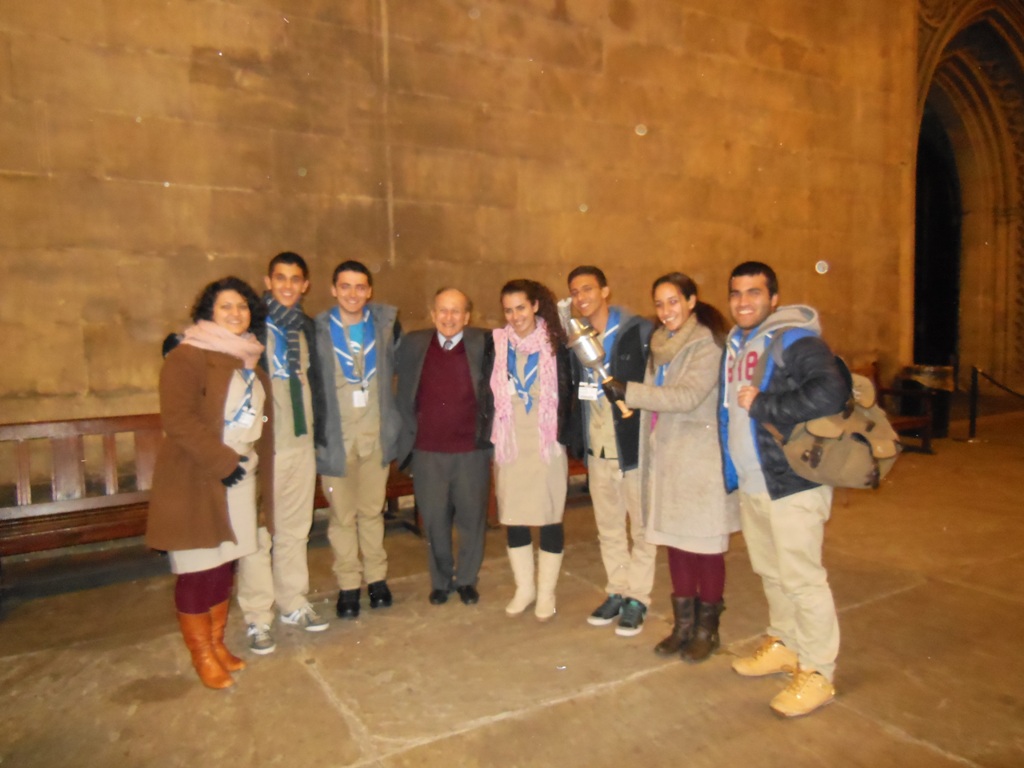 Maccabi GB's 68th Chanukah Torch Relay delegation received a treat on Tuesday as they were given a special tour around the Houses of Parliament by Lord Janner of Braunstone QC. The group of six teenagers, who are touring around the UK as representatives of Maccabi Tzair passing on the meaning of Chanukah, were accompanied by selected children from Sinai School, Manor Lodge School and Haberdashers.
During the tour, the group visited the Westminster Hall, received a history lesson from Lord Janner on the infamous London landmark, and even managed to sit in the House of Lords during a Parliamentary debate. The trip concluded with doughnuts and Chanukah songs from the school children to Members of Parliament.
Speaking about the visit Maccabi GB Event Coordinator, Simone Stein, said, "Tonight was one of the most interesting events I have experienced. To tour around the Houses of Parliament was extraordinary and on top of that, Lord Janner went out of his way to make sure the delegation and the children had an experience they would remember forever."
Shoval Avitan (16), a member of the Maccabi GB Chanukah Torch Relay, added, "This trip was incredible and so interesting. To see the history of the UK Parliament was really great and I will tell my friends back in Israel all about it. I liked going into the big hall with the Members of Parliament and I am proud to represent Israel here."
Speaking about the trip as a whole, Shoval added, "This has been two of the best weeks of our lives. Everyone in England has been so welcoming, and we'd like to thank Maccabi GB who organised our visit and looked after us when we are here, and I am happy that I can show people what Israeli culture is like."
The 68th Maccabi GB Chanukah Torch Relay delegation have been in the UK since 3rd December and have been touring across London, Manchester and Leeds visiting teaching about the meaning of Chanukah. They are visiting schools, youth clubs and retirement residences with the Torch of the Light of the Maccabees – the actual torch which is lit at the graves of the Maccabees in Israel, in the presence of Maccabi leaders, The Israeli Minister of Education and many well known Israeli sportspeople. By the end of the programme they will have engaged 4,000 people.