Jacobs and Kramer to go extra lengths for Team Maccabi GB Swimming at 2019 European Maccabi Games

Maccabi GB, in partnership with UJIA and the Jewish Chronicle, is proud to announce that Chloe Jacobs and Elisha Kramer will oversee Team Maccabi GB's Junior Swimming squad at the 2019 European Maccabi Games (EMG) next summer in Budapest. Murray Ayrton will continue as Team Maccabi GB's Swimming Chair.
Jacobs and Kramer, who are both graduates of Maccabi GB's Leadership by Streetwise programme, have been involved with the organisation since the age of 13. Having initially represented Great Britain at the 2012 and 2014 JCC Maccabi Games, they describe their proudest moment as returning home with a bronze medal from the 2013 Maccabiah Games in Israel.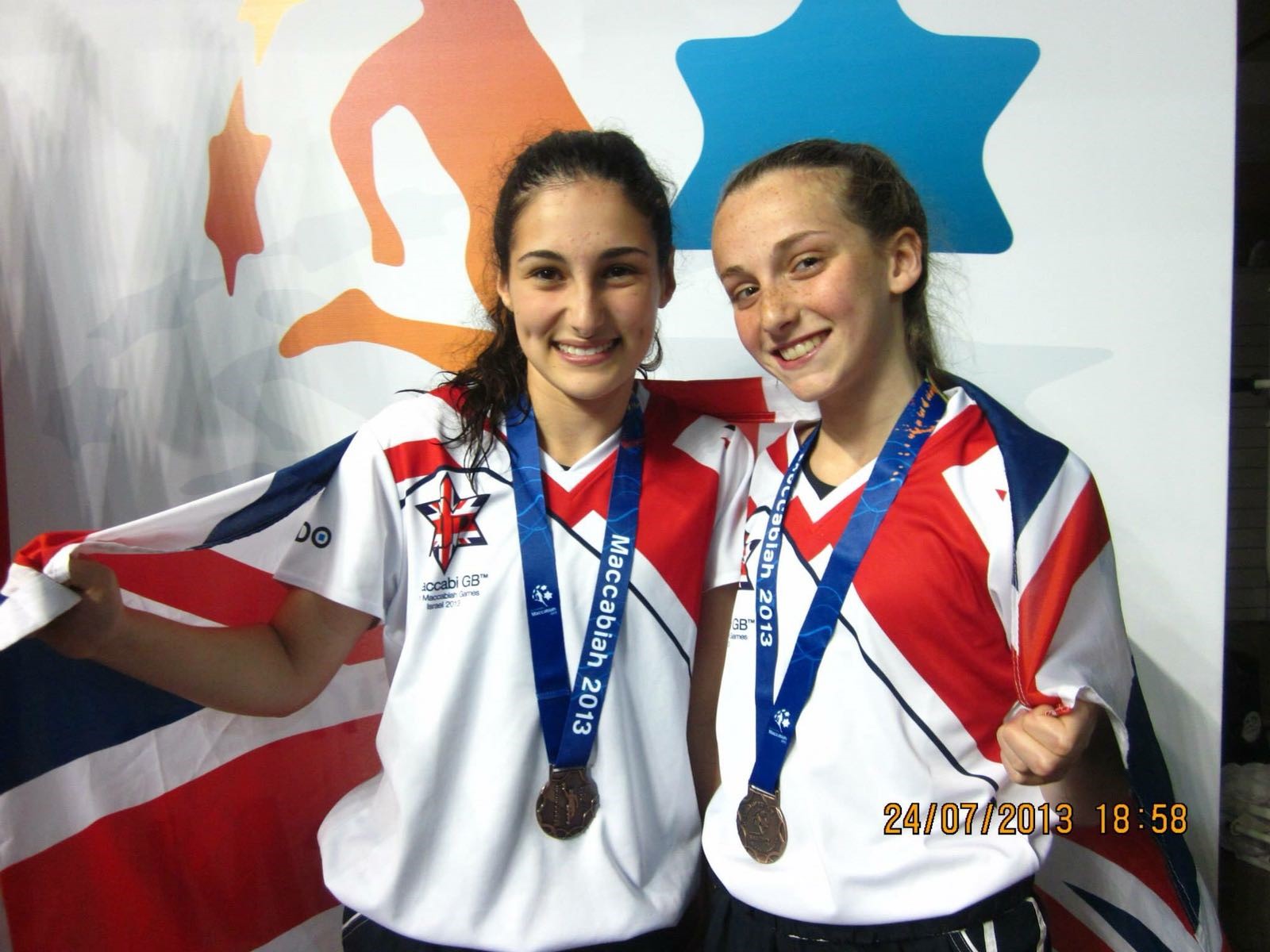 Kramer (left) Jacobs (right) at 2013 Maccabiah Games
Outside of the Maccabi world, Kramer and Jacobs have been competitively swimming for 10 years. The duo are also qualified swimming teachers and swim for the University of Birmingham.
Speaking about their aims for the squad, Jacobs said, "We want the squad to enjoy every moment because we know first-hand what an incredible experience it is in and out of the pool and one that they will remember for life. Whether the athletes go with the aim of setting a new personal best or winning a medal, what we know for sure is they will return home with friends for life."
Kramer added, "As we have been involved with Maccabi GB since a very young age, it is an honour to be giving back to the organisation and community. When we competed at the Maccabiah Games and JCC Maccabi Games we used to say to each other 'one day we will coach the swim team for the Games' and here we are about to do that. It means the world to us to be given this opportunity and we cannot wait to show what it means to be able to represent your country and community."
Team Maccabi GB are recruiting for Swimmers in all ages categories. For more information and to apply visit, www.maccabigb.org/emg2019