JEWISH GUYS AND GHOULS ENJOY THE LATEST MACCABI GB WALKING TOUR
On Monday, Maccabi GB held the latest Jewish Walking Tour Of London, which had a unique twist as it delved into the fascinating, enthralling, inspiring, tragic and even humorous lives of some of the Community's most famous – and, in some cases, never-heard-of - individuals during a unique tour of Willesden Cemetery.
The strong group of 10 who braved the weather met outside Willesden Cemetery, with their official tour guides then leading them around the 140-year-old resting place for Jewish people.
Amongst the sites, participants learnt about a scientist who was ignored despite her landmark contributions to a major discovery; four Chief Rabbis, each with their own unique and revealing stories; the Rothschilds Father and Son who could not have been more different; three brothers sacrificing their lives for their country; a London teenager who emigrated to the other side of the world and became a Prime Minister; the royal illusionist who invented the incredible saw-the-lady-in-half trick; business giants - one in groceries and one in furniture; Lady Chutzpah, who stunned the world with her flamboyance; the son of an East End second-hand clothes dealer who literally went from rags to riches in Africa.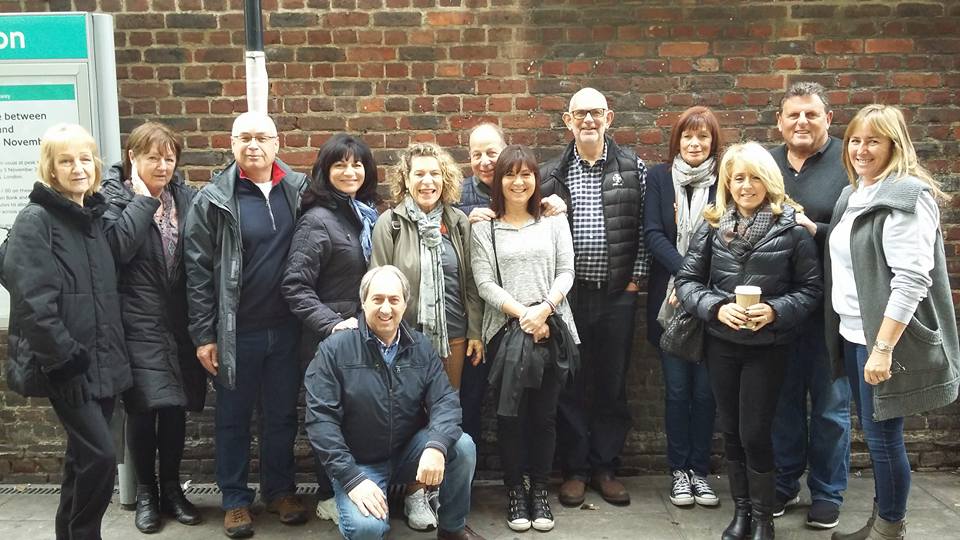 Maccabi GB Event coordinator, Janice Aarons, spoke about the success of the MGB Jewish Walking Tour, "This is now the fourth Walking Tour in the series and they have all been fantastic! There is obviously a large core of people within the Jewish Community who see the benefits that keeping active has to the mind, body and soul and we are more-than-happy to provide an outlet for them to remain healthy. There is also the social element to our events and, following a packed summer schedule of Jewish Walking Tours, we are excited to plan the new programme for Autumn/Winter 2015."
To join the next Maccabi GB Jewish Walking Tour visit www.maccabigb.org/walkingclub
For more up-coming Maccabi GB events, visit www.maccabigb.org/programmes-events