JEWISH PLAYERS CONTINUE INCREDIBLE WEEKEND OF TENNIS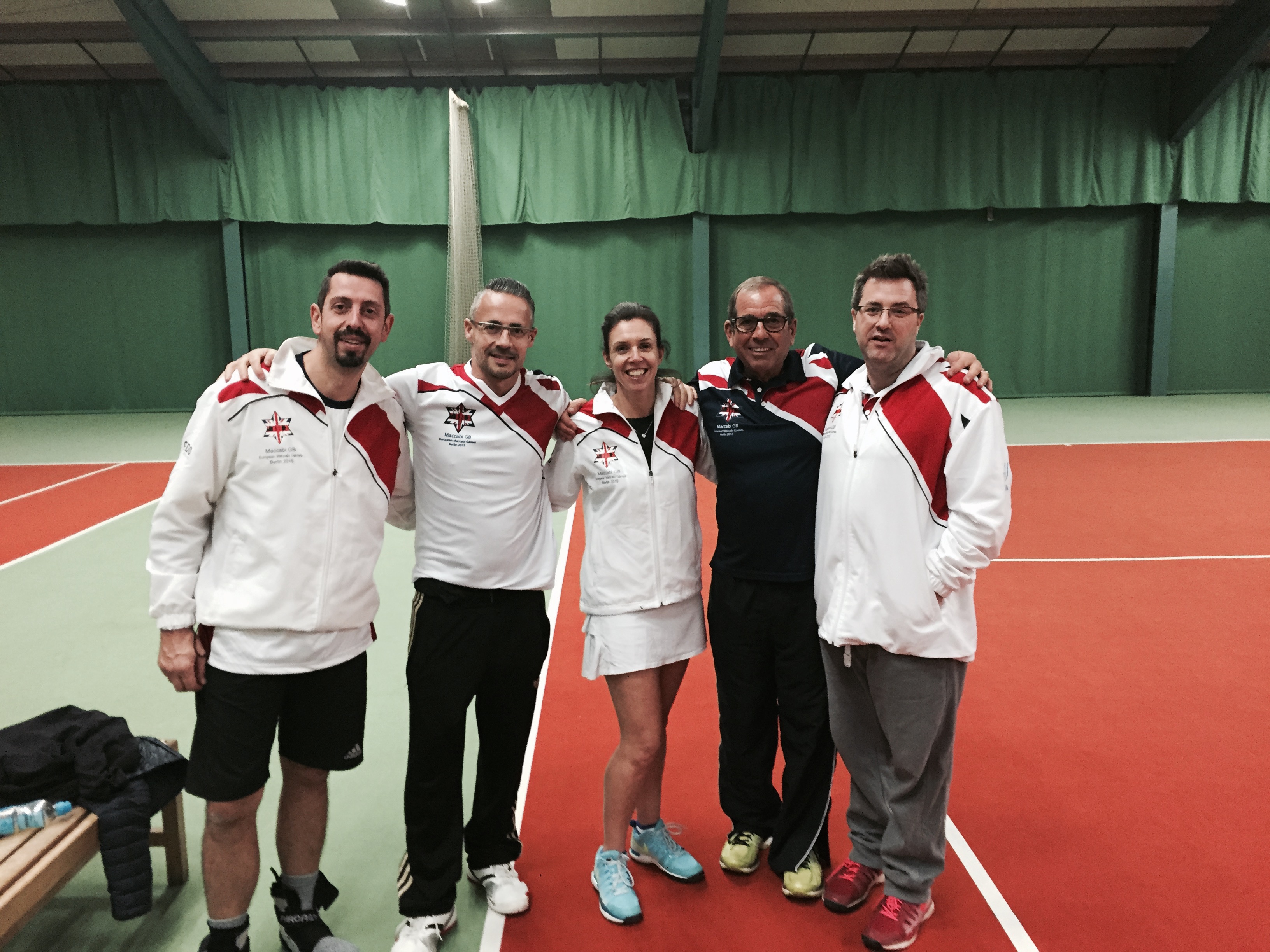 With Great Britain's Davis Cup Team tasting success this weekend, the Community's Jewish athletes served up some more celebrations as the David Lloyd Bushey Club Tennis Championship Finals took place and welcomed five members of Maccabi GB's European Maccabi Games 2015 Squad.
Adam Pacifico reached the Finals of three events, making him one of the top Over 45 Jewish players in the country. There were also appearances by Lee Meranda, Richard Smith, Stephen Joseph and Nicola Buckwald who all competed at the highest level against the best players in the club competition.
There was even an opportunity for some friendly rivalry as Richard and Lee defeated Adam and Stephen in the Finals of the Over 45 Men's Doubles Competition. Elsewhere, Adam and his Doubles Partner, Paul, lost the Open Doubles Final in three sets, losing the final set in a tie break. Having just played two Finals earlier that day Adam then had to play the Mixed Doubles with Nicola, which they unfortunately lost.
Having helped to oversee the Masters Tennis Squad in Berlin with Kenny Collins, Stephen Joseph spoke about the tennis talent in the Over 45's category, "It is a credit to all five players to reach the Finals of this event and, having spoken to them all throughout the day, we hope we can carry on this form on for the next couple of years. I would definitely like to see today's feat repeated in Israel in 2017 at the forthcoming 20th Maccabiah Games, so hopefully whoever represents Team GB [as a manager, coach and athlete] they can draw inspiration from the tennis players here today."