Joel Nathan Joins Maccabi GB Board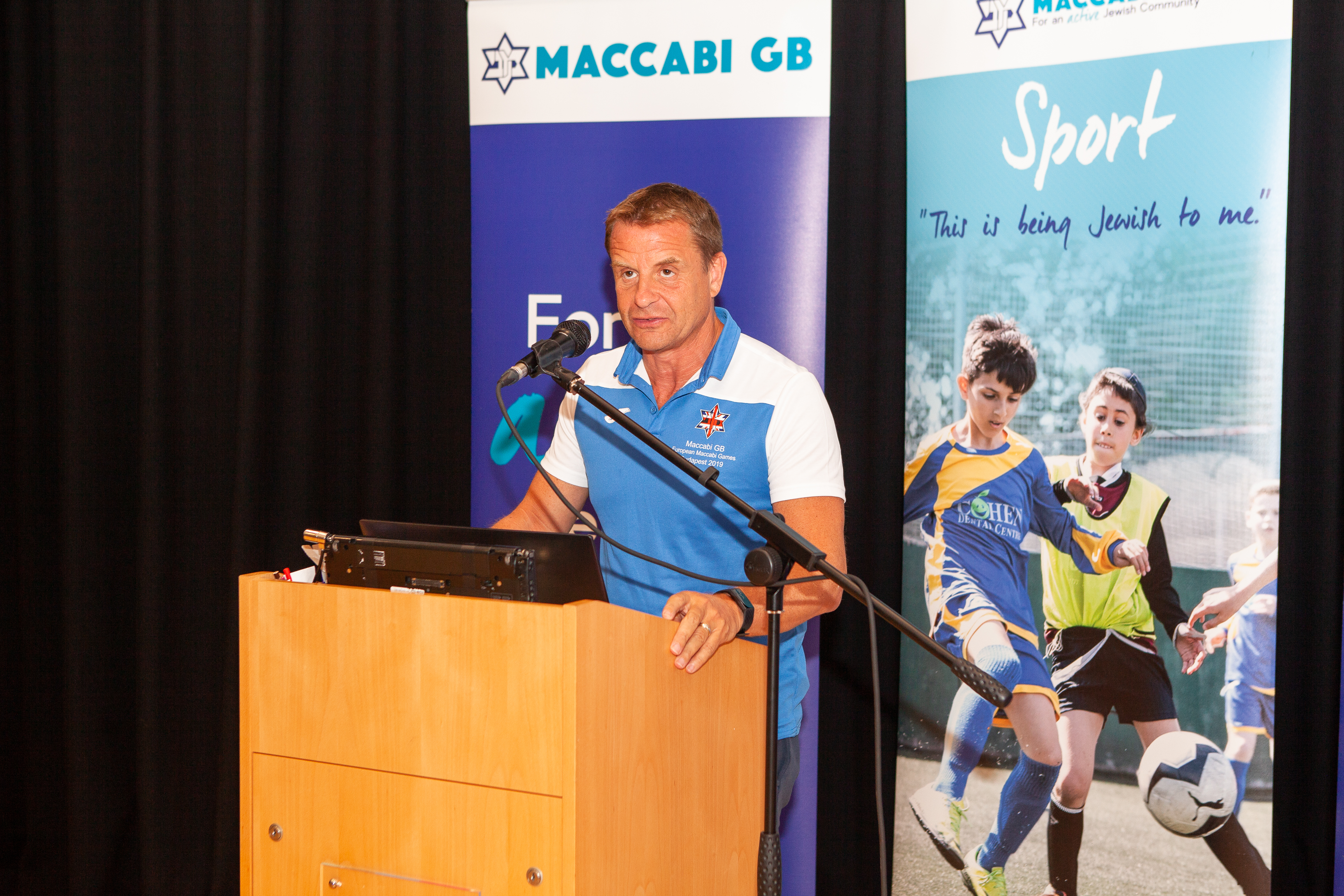 Maccabi GB is delighted to announce that Joel Nathan has joined the organisation's Board.
Nathan, who has been involved with the Maccabi Movement since Brady opened its doors in 1979, is also the General Team Manager for Team Maccabi GB.
The announcement comes as applications open for the Maccabiah Games for all managers and athletes who want to represent Great Britain across a number of sporting disciplines.
The appointment of Nathan follows an incredible summer of success at the 15th European Maccabi Games, where Nathan oversaw Team Maccabi GB win 96 medals. This was preceded by him leading the team at a record breaking 2017 Maccabiah Games, where Nathan oversaw Team Maccabi GB's 36-medal-haul.
Nathan has a strong affiliation to Jewish sport as a constant member of Brady Maccabi, having played football at every age group. During his time with the club he won numerous honours and titles, culminating in leading Brady to their first ever Peter Morrison Cup in May 2013. He joined the Club Council in 2005 and became Club Chairman in 2008, overseeing the merger between Brady Maccabi and London Maccabi and again in 2019 as Maccabi London FC. On an international level, Joel represented Maccabi GB at the European Games in Amsterdam in 1995 and, in 2009, was asked to coach the U16 Football team at the 18th Maccabiah Games. This was followed by a gold-winning stint as the U16 Football Team Manager for the 2011 European Games in Vienna, before adding a Bronze medal as Manager of the U18 Football Squad in Israel at the 19th Maccabiah Games (2013). This has culminated to-date in successes as General Team Manager at the European Maccabi Games in 2015 and 2019 and the 20th Maccabiah Games in 2017.
Nathan said, "It is a great honour to have been asked to join the MGB board. I have been involved on the International Games side of the organisation and will continue to do so but can see what great work they do for the community across all spectrums and I am looking forward to helping them continue this valuable work."
Speaking about the appointment, Maccabi GB Chairman David Pinnick said, "We are pleased to welcome Joel Nathan on to our Board of Trustees. Joel has been at the forefront of our International events fulfilling the role of General Team Manager for the European Maccabi Games in Berlin in 2015 and the last Maccabiah Games in 2017 culminating in the position of Head of Delegation for the outstandingly successful recent European Maccabi Games in Budapest. Joel is a true 'Maccabi man' and he will bring with him a wealth of sporting expertise combined with a legendary attention to detail and we are delighted to have him fully 'on board' with us!"