KEREM AND MORIAH SET THE BAR HIGH AT THE FIRST MACCABI GB NETBALL TOURNAMENT OF THE YEAR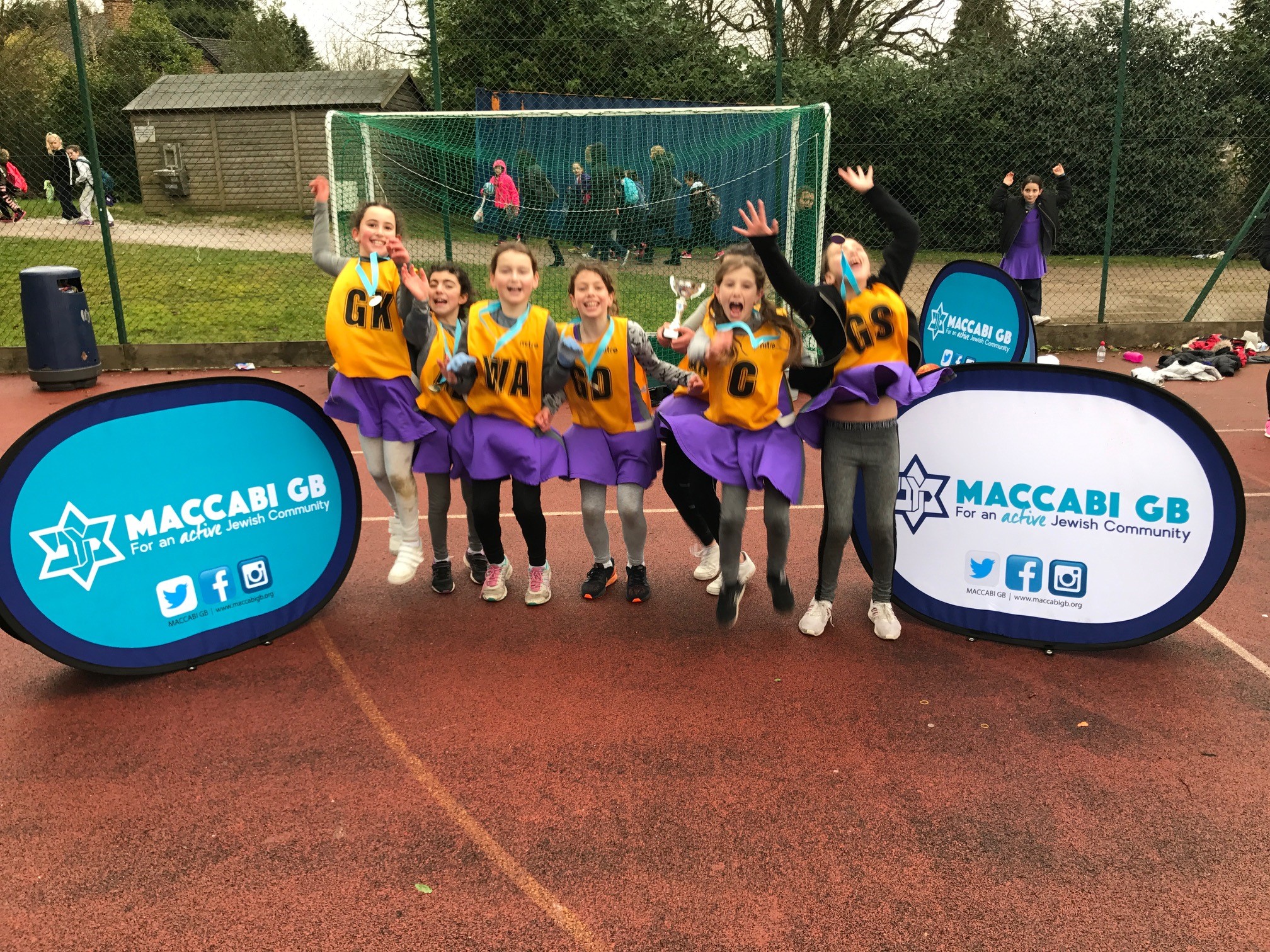 The first Maccabi GB Schools Year 6 Netball Tournament took place on Wednesday, with Kerem A, Kerem B and Moriah B taking the coveted title away from the competition, which was hosted at Immanuel College, Bushey.
11 Primary Schools attended the event bringing 19 teams. In total, over 170 girls with a further 65 spectators took part in the day. Having developed their netballing skills from their schools and Maccabi GB's Sports Coaches, the players were unshackled to demonstrate their technique. It also helped that many of the girls' parents and supporters were creating a fantastic atmosphere from the sidelines.
After an exciting league it was Kerem A, Kerem B and Moriah A who found themselves competing to win the Group 1, 2 and 3 leagues respectively. The afternoon finished with a medal ceremony and the trophies awarded to the victorious sides.
Maccabi GB's School Sports Coordinator, Jordan Sapler, gave his thoughts on the afternoon's Netball Tournament, "These events are so important for the sporting development of the young players. Many of the girls here this afternoon are getting their first taste of a Maccabi GB event. Not only is it great to see the girls playing on the court, but to see over 170 young players from several schools all taking part, and enjoying it together is what our Maccabi GB tournaments are really all about."
For a full list of Community Schools Sports Tournaments and events visit www.maccabigb.org/programmes-events and visit www.maccabigb.com/netball to find out more about Maccabi GB's Netball Teams.