KEREM AND WOLFSON HILLEL CROWNED FIRST EVER DUAL WINNERS OF A JEWISH SCHOOLS NETBALL TOURNAMENT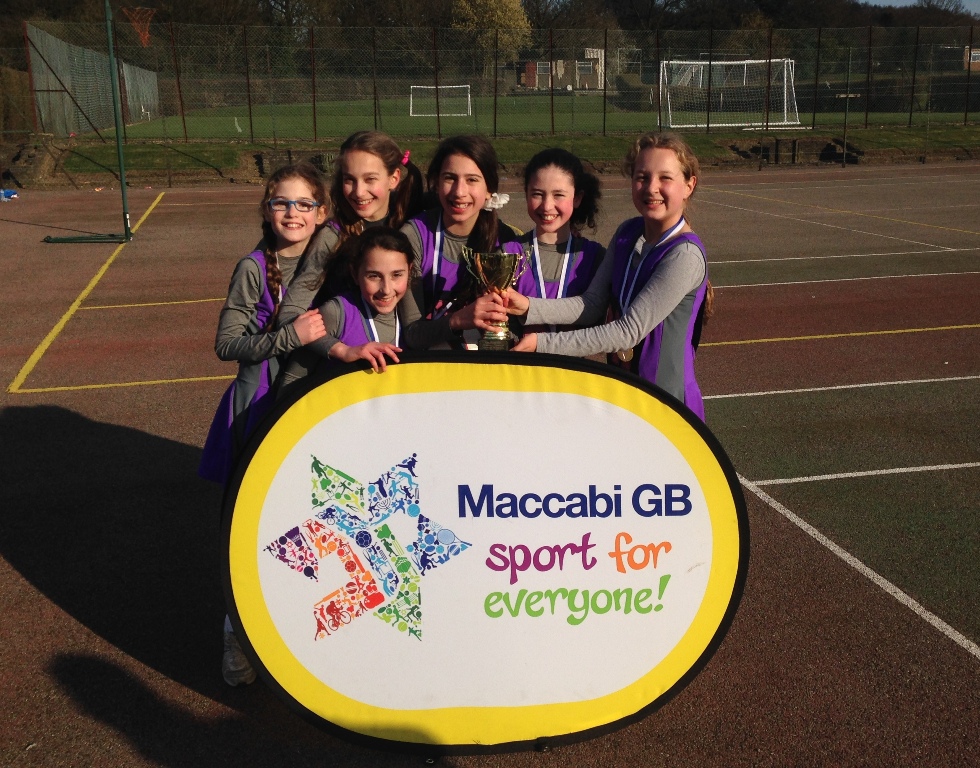 Kerem 'A' Team
In a first for a Maccabi GB and Jewish Chronicle Schools Sports Tournament two schools were awarded winners trophies in the latest Year 6 Girls Netball Champions.
Ten Primary Schools attended the event at Maccabi London Brady Sport Ground, bringing 20 teams between them. In total, over 180 girls took part in the occasion making it one of the biggest Netball Tournaments that Maccabi GB has ever hosted.
Due to the size of the event, the teams had to be split into two separate 'Pools' – one for the 'A' Teams and one for their 'B' Team counterparts. All schools played against each other in their respective groups before the top four advanced to the Semi-Final, knock-out stage. Where Wolfson Hillel and Akiva faced-off against Kerem and Independent respectively in the 'A' tournament, the 'B' competition staged Akiva vs. Rosh Pinah and Wolfson Hillel against Independent.
After four exhilarating matches, full of fast-paced, high-scoring Netball, the two finals were Kerem vs. Akiva (A's) and Wolfson Hillel vs. Akiva (B's). The 'A' Final saw some all-action displays from the young athletes and, in the end, it was Kerem who won outright. The 'B' Final was more open, with both teams going gung-ho to snatch the victory. The day saw Wolfson Hillel triumph and the win was clear on all their players' faces.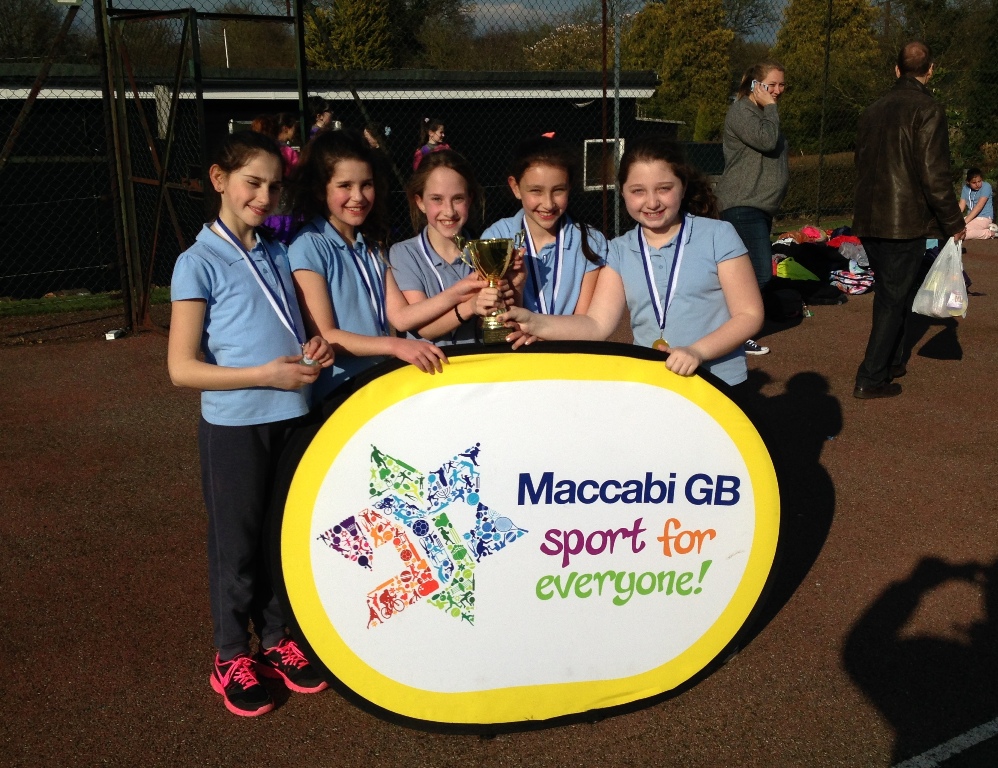 Wolfson Hillel 'B' Team
The day concluded with a ceremony to recognise the two winners, and all the tournament's participants.
Maccabi GB School Sports Coordinator, Alex Elf, gave his thoughts on the afternoon's Netball Tournament, "This was one of the best and most-enjoyable School Sports Tournaments we have ever held. These events have been growing every year and to have two separate winners highlights how big this specific one has grown. Providing sport to our Community's Schools is important as it keeps the participants active and I hope to see these young athletes involved for many years to come."
For a full list of Community Schools Sports Tournaments and events visit www.maccabigb.org/programmes-events.