KEREM GIRLS NET TO BE TAKEN LIGHTLY AFTER CONVINCING SCHOOL SPORTS TOURNAMENT WIN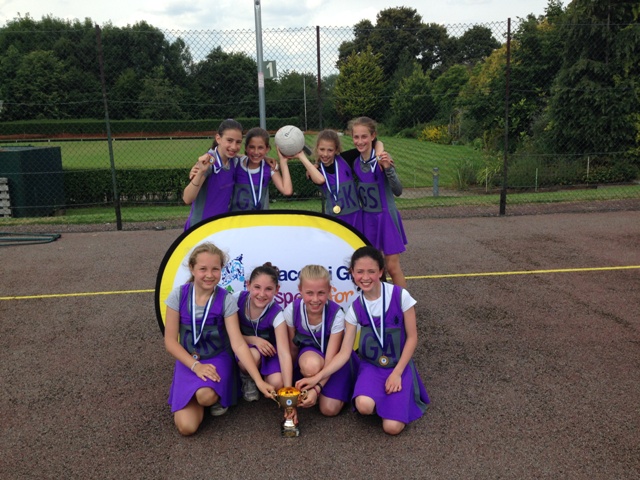 The latest Maccabi GB Schools Year 5 Netball Tournament took place on Wednesday, with Kerem taking the coveted title away from the competition, which was hosted at Maccabi London Brady Sports Ground, Rowley Lane.
The final Maccabi GB School Sports Tournament of the Academic Year saw Five Primary Schools attended, bringing nine teams. In total, over 100 girls took part in the day. The teams were separated into two group stages with each school competing in a round-robin, league format. The top two teams from each group advanced to the Semi-Final Stages.
After the exciting group stages and Semi-Finals it was Kerem and HJPS who found themselves competing to win the Year 5 Netball Title. The game was a convincing win for Kerem who were the more clinical in taking their chances and they won the game 9-1 to claim the winners' trophy. The afternoon finished with a sporting medals ceremony to both finalists and the trophy was awarded to the victorious Kerem side.
Maccabi GB's School Sports Coordinator, Alex Elf, gave his thoughts on the afternoon's Netball Tournament, "What a way to round off the academic year for Maccabi GB's School Sports Team! These events are so important for the sporting development of our Community's young players and for many of the girls here, and those who have taken part in our tournaments since September, these are some of the highlights of their school year. It is always great to see young athletes involved in sport, but to have over 100 young players from several schools all taking part alongside each other, and enjoying it together, is what our Maccabi GB tournaments are really all about."
For a full list of Community Schools Sports Tournaments and events visit www.maccabigb.org/programmes-events and visit www.maccabigb.com/netball to find out more about Maccabi GB's Netball Teams.